Federal agencies partner to support water resources management
WASHINGTON, DC, May 11, 2011 -- A new partnership between three federal agencies has been formed to address the nation's growing water resources challenges...
May 11th, 2011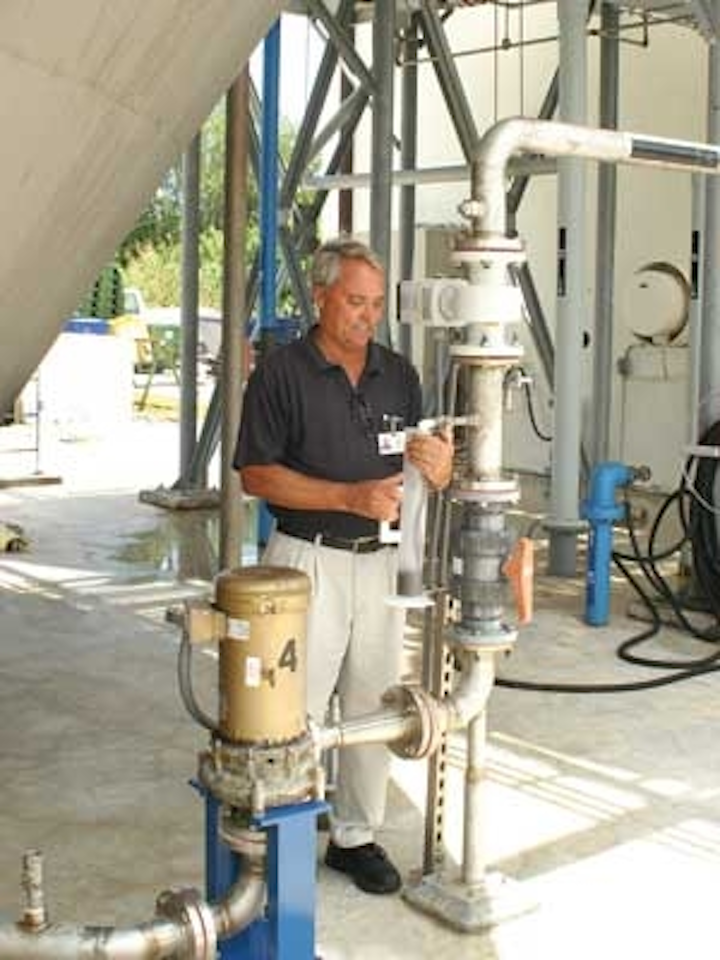 Dr. Jane Lubchenco, NOAA administrator (left), The Honorable Terrence (Rock) Salt, principal deputy assistant secretary of the Army for Civil Works (middle), and Dr. Marcia McNutt, director of the U.S. Geological Survey (right) shake hands after signing a Memorandum of Understanding (MOU) to form an innovative partnership of federal agencies to address America's growing water resources challenges. This was during a ceremony at Georgetown Waterfront Park, near the Potomac River streamgage in Washington, D.C.
WASHINGTON, DC, May 11, 2011 -- A new partnership between three federal agencies has been formed to address the nation's growing water resources challenges.
The United States Army Corps of Engineers (USACE), National Oceanic and Atmospheric Administration (NOAA), and U.S. Geological Survey (USGS), have signed a Memorandum of Understanding (MOU) that will facilitate addressing water information needs including the creation of high-resolution forecasts of water resources showing where water for drinking, industry and ecosystems will be available. In addition, integrated water information will provide one-stop shopping through a database portal to support stakeholders in managing water resources.
The partnership aims to give water resources decision makers nationwide access to current, integrated information and services to adapt to the uncertainty of future climate, land-use changes, an aging water delivery infrastructure, and an increasing demand on limited resources. It also sets the foundation for other federal agencies and partners to elect to join the collaborative partnership in the future.
The MOU will serve as an umbrella agreement that will allow the participating agencies to coordinate and cooperate in activities to improve water resource services. Cooperative activities in these fields may include, but are not limited to, project plan development; exchange of technical information, tools and services; joint studies; research and development activities of mutual interest; joint educational and communications activities to advance the understanding of water resources planning and management; and exchange visits and work details of individuals sponsored by all agencies who are engaged in water resources projects of mutual interest.
The agreement is designed to facilitate the ability of agency scientists, engineers, and managers to work together; achieve mutual goals and leverage resources for sharing information; and plan, develop, and implement initiatives in support of integrative and adaptive water resources management.
It will further facilitate earlier and more accurate flood predictions and allow these government agencies to expand river and flood maps showing forecasted spatial extent and depth of flooding, which is only one example of the activities that will support the intent of the agreement.
The partnership will address the goals of the Integrated Water Resources Science and Services (IWRSS) initiative and the objective of the Building Strong Collaborative Relationships for a Sustainable Water Resources Future initiative to build a Federal Support Toolbox for Integrated Water Resources Management.
###