Resource Spotlight
Compilation of print and digital information resources for the municipal water and wastewater markets.
Jun 17th, 2016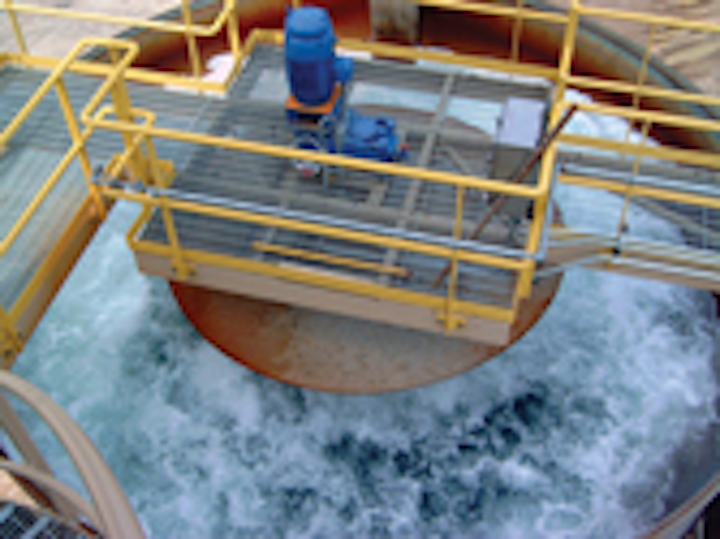 Acid mine drainage case study
A case study on acid mine drainage from WesTech uses the example of Garards Fort, Penn., where approximately 3,500 gpm (795 m3/hr ) of acid mine drainage from the Shannopin Mine needed treatment. This water had to be neutralized and treated before discharge to any Pennsylvania stream or use in other facilities. The case study, titled Single-stage Acid Mine Drainage, discusses the challenges associated with treating water after mining operations cease.
WesTech Engineering
http://industries.westech-inc.com
Webcast: Alternative water sources
A recent study by the National Academies of Sciences, Engineering, and Medicine on the potential risks, costs, and benefits of two alternative local water supply sources — graywater and stormwater — is discussed in a webcast from WateReuse. Titled Using Graywater and Stormwater to Enhance Local Water Supplies: An Assessment of Risks, Costs, and Benefits, the webcast discusses the findings of Committee members Dick Luthy (Stanford University) and Sybil Sharvelle (Colorado State Univ.) and provides an overview of the report's key findings, with emphasis on graywater reuse issues.
WateReuse
https://watereuse.org
Global corrosion report
NACE International has released a report, titled International Measures of Prevention, Application and Economics of Corrosion Technology, (IMPACT), that estimates the cost of corrosion in the U.S. to be more than $500 billion, or 3.1 percent of our GDP. The report outlines the global economics of corrosion, and looks at how various industries, including the water and wastewater industry, deal with the issue.
NACE
http://impact.nace.org
Website update
Chlorinators Incorporated's new website has been redesigned to better serve the company's existing customer base and to educate the market about the safety, reliability and cost effectiveness of the REGAL™ brand product line and gas chlorination. The REGAL™ brand is known both nationally and internationally, and designs a variety of products for water processing in many different industries including industrial, water and wastewater treatment facilities, fruit and vegetable washing, poultry, dairy and other livestock drinking water, meat, poultry and seafood processing, and all types of irrigation systems.
Regal Chlorinators
Online pump identification
A new e-commerce website from pump and process equipment distributor Reliable Equipment Sales offers access to free, expert guidance on pump sizing, identification and specification, and features a proprietary "What's My Pump?" identifier tool that helps visitors identify the model number of their pumps. Developed for identifying Wilden air-operated double diaphragm (AODD) pumps and pump parts, the "What's My Pump?" identifier tool walks visitors through a step-by-step process addressing pump housing and diaphragm materials, inlet and discharge sizes, bolt or clamp fasteners and other characteristics that aid the company's technicians in verifying the exact model.
Reliable Equipment Sales
Online trace metals analysis
Aqua Metrology Systems is now offering online trace metals analysis in five minutes through an enhancement to the SafeGuard™ analyzer, which has been providing industrial users with accurate and reliable online measurements of trace metal contaminants for nearly two decades. The SafeGuard analyzer undertakes online analysis for up to two different trace metals including arsenic, chromium-6, selenium and more on a single automated unit. The standard SafeGuard system provides accuracy of 1 ppb for all trace metals, except for total selenium, which has an accuracy of 5 ppb.
Aqua Metrology Systems
PVC pipe app
PVC4Pipes, the trade association for developing and promoting sustainable PVC piping systems in the global market, has developed an app that communicates all the essential benefits of PVC piping systems alongside their green credentials. Currently available as 45 pages of English text, it will be reproduced shortly on the website in German, French, Spanish and Russian.
PVC4Pipes