WaterWorld Weekly Newscast, August 14, 2017
A transcript of the WaterWorld Weekly Newscast for August 14, 2017.
Aug 14th, 2017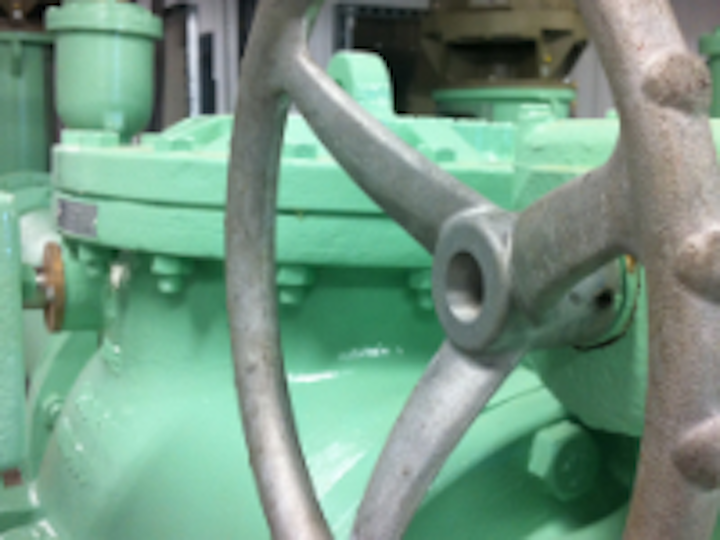 The following is a transcript of the WaterWorld Weekly Newscast for August 14, 2017.

Hi, I'm Angela Godwin for WaterWorld magazine, bringing you water and wastewater news headlines for the week of August 14. Coming up...
New Orleans deals with aftermath of 100-year storm
Startup could change how power plants use water
EPA to fund on-site technical assistance for small drinking water systems
Crowdfunded atlas illustrates water in various contexts
Late last week, a state of emergency was declared for New Orleans after the city's water-pumping system malfunctioned.
New Orleans has been dealing with the aftermath of a 100-year storm and as of Friday, more rain was expected in the forecast.
[soundbite: John Bel Edwards, Governor of Louisiana]
"Out of an abundance of caution I did sign a declaration of emergency for the Parish of Orleans to make sure that the governor's office and Homeland Security and Emergency Preparedness is leaning forward because if we get a heavier than expected rainfall, time will be of the essence. So we want to make sure that we can move as quickly as possible."
Sixteen pumps were out of service as the city got 10 inches of rain in three hours on August 5.
In addition to the malfunctioning pumps, last Wednesday an electrical fire damaged a control panel at one of the turbines that powers some of the city's strongest and oldest pumps.
Electricians and mechanics worked round the clock to make repairs. By Friday morning, New Orleans Mayor Mitch Landrieu announced the turbine had been fixed and testing was underway.
In the meantime, the city has ordered 26 generators to provide backup power in case of further emergency.
Infinite Cooling, an energy startup founded at MIT, recently scooped first place at the second annual Cleantech University Prize (UP) national competition, hosted by the U.S. Department of Energy.
Using electric fields to charge and capture steam, Infinite Cooling's technology recaptures up to 80 percent of the water vapor plumes that would normally escape from power plant cooling towers through evaporation.
Water from the collected steam is then recycled back into the cooling system.
It's estimated that Infinite Cooling's technology could decrease power plant water consumption by as much as 30 percent and save power companies millions in annual water costs.
A recent U.S. EPA policy change will reestablish on-site assistance to the country's small community drinking water utilities to help them comply with federal environmental regulations.
Technical assistance will be funded through the Grassroots Rural and Small Community Water Systems Assistance Act, which was enacted in December 2015.
It's estimated that the majority of U.S. water utilities - 91% - are considered small, serving fewer than 10,000 people.
The new EPA policy is expected to result in the return of two on-site technicians in each state.
The National Rural Water Association praised the agency's policy change, adding that it "will result in a dramatic and measurable improvement in drinking water safety and compliance in rural America."
A team of map- and water-lovers is assembling a collection of over 80 maps illustrating water in a variety of contexts and conditions.
"Water: An Atlas" from Guerilla Cartographers blends traditional cartography, infographics, art and text to explore a variety of water-related themes, including conservation, climate, and conflict.
All of the contributing mapmakers are volunteers. A Kickstarter campaign is currently underway to help fund the printing of the atlas.
If you want to learn more about the project, visit Kickstarter.com and search "Water: An Atlas."
For WaterWorld magazine, I'm Angela Godwin. Thanks for watching.