Granite City Water Treatment Plant recognized for excellence in water quality
Illinois American Water's plant recognized for maintaining Phase III certification for 15 years.
Jul 12th, 2017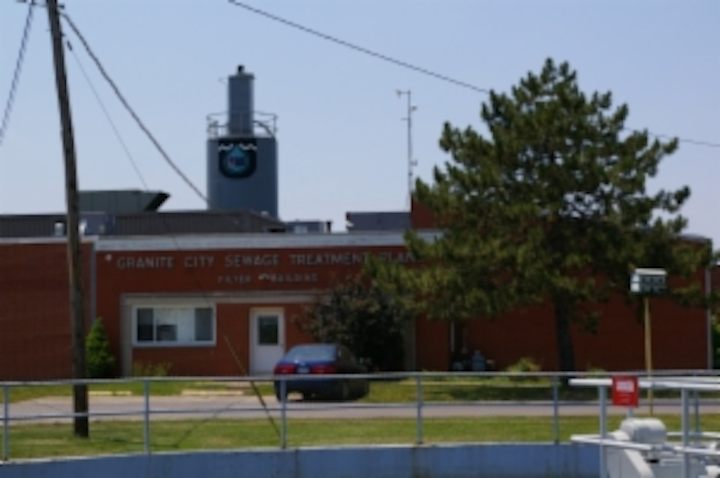 GRANITE CITY, IL, JULY 12, 2017 -- Illinois American Water's Granite City Water Treatment Plant received the Directors Award of Recognition from the Partnership for Safe Water for maintaining Phase III certification in water treatment for 15 years. This award represents the local water service team's commitment to delivering drinking water that goes above and beyond Environmental Protection Agency (EPA) requirements.
"There's no other public service more personal than drinking water and we are honored to be recognized for delivering the best product possible to our customers," said Bruce Hauk, Illinois American Water President. "We take our responsibility very seriously and hold ourselves to the highest standards to ensure our customers can continue to have confidence in their local drinking water."
The Partnership for Safe Water is a voluntary initiative developed by the U.S. EPA and other water organizations to recognize water suppliers that consistently achieve water treatment standards that go above and beyond EPA regulatory requirements. The award was presented during the 2017 American Water Works Association Annual Conference in Philadelphia, Pa.
As a member of the Partnership for Safe Water, Illinois American Water demonstrates its commitment to optimizing treatment and system operation to increase protection against microbial contamination. Nationally, just over 400 surface water treatment plants are part of EPA's Partnership for Safe Water Program.
"We are extremely proud that American Water accounts for about 20 percent of the participating plants, and has received more Partnership for Safe Water awards than any other utility nationwide," noted Hauk. "Our Illinois team is part this effort to deliver clean water for life that is also safe, reliable, and affordable, because our customers deserve nothing less."
About Illinois American Water
Illinois American Water, a subsidiary of American Water (NYSE: AWK), is the largest investor-owned water utility in the state, providing high-quality and reliable water and/or wastewater services to approximately 1.3 million people. American Water also operates a customer service center in Alton and a quality control and research laboratory in Belleville. More information can be found by visiting www.amwater.com.