Illinois Environmental Protection Agency approves Village of Ransom's drinking water
Prior to Illinois American Water ownership, the community water source did not meet EPA safe drinking water standards.
Apr 6th, 2017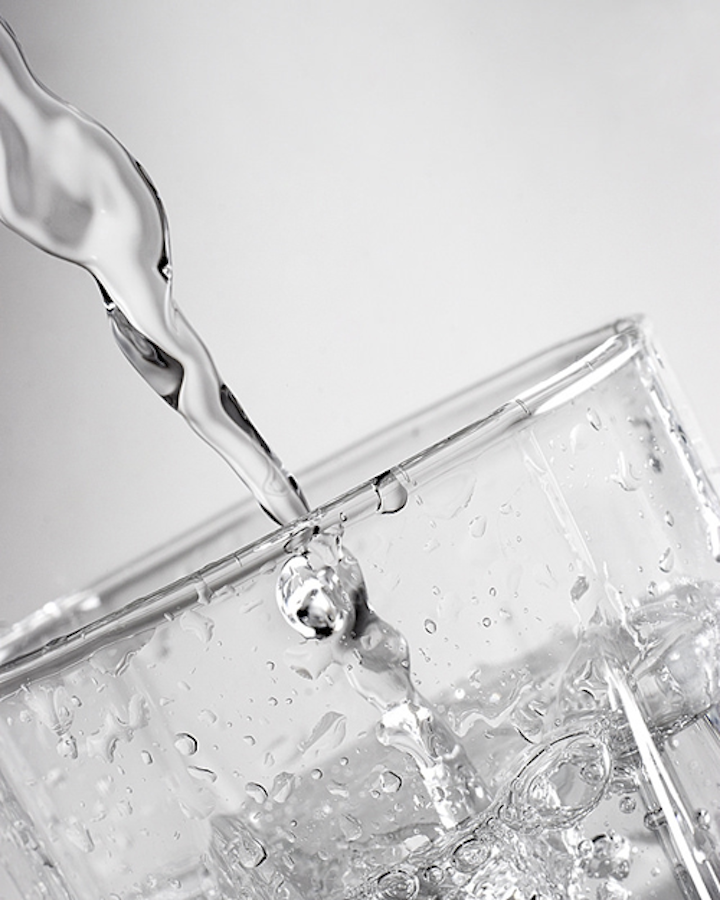 RANSOM, IL, APRIL 6, 2017 -- Less than a year after acquiring the Village of Ransom water system and more than a decade since the Village drinking water system was placed under an Environmental Protection Agency (EPA) consent decree, Illinois American Water has completed critical investments to deliver safe drinking water to residents. Prior to Illinois American Water ownership, the community water source had exceedingly high levels of radium and did not meet EPA safe drinking water standards. This led to the EPA issuing a consent decree for noncompliance with the Safe Drinking Water Act.
Illinois American Water resolved water quality issues by connecting Ransom's distribution system to the company's Streator District water system. This investment of approximately $2 million included installing 10 miles of water main and constructing a new pump station to ensure safe drinking water and adequate water pressure.
"Everyone should have access to safe drinking water at their tap. We are very proud to bring this critical service back to Ransom residents," said Dave Clifton, operations superintendent for the Streator District.
The Village of Ransom Board voted in favor of the sale of its system to Illinois American Water on Sept. 9, 2015. The Illinois Commerce Commission approved the sale for $175,000 on Feb. 24, 2016. The sale closed on April 26, 2016.
Village of Ransom acting President Matt Hauser said, "The sale of the Village water system to Illinois American Water provided our community with needed quality water at an affordable price to the consumer. Their expertise and commitment to invest has provided a reliable benefit to our public health and economic future."
The Village of Ransom is one of several systems acquired by Illinois American Water in recent years including the Dana/Long Point/Reading/Ancona Public Water District, Village of Grafton water and wastewater systems, and Hardin County Water District water system. The Village of Sadorus closed the sale of their water system to the company last week.
Bruce Hauk, Illinois American Water President, commented, "We understand every municipality has different water issues and challenges. Anticipating and addressing those challenges is what we do every day. Our expertise allows us to help communities that are no longer able or no longer want to manage a complex water or wastewater system."
Clifton said the company's commitment extends beyond water service, "We strive to be a good neighbor to our customers. We pay taxes and contribute to the economy through jobs and investments. Our employees are actively involved in local civic and charitable activities. We are truly honored to be a part of the communities we serve."
For more information about Illinois American Water, visitwww.illinoisamwater.com.
About Illinois American Water
Illinois American Water, a subsidiary of American Water (NYSE: AWK), is the largest investor-owned water utility in the state, providing high-quality and reliable water and/or wastewater services to approximately 1.3 million people. American Water also operates a customer service center in Alton and a quality control and research laboratory in Belleville. With a history dating back to 1886, American Water is the largest and most geographically diverse U.S. publicly-traded water and wastewater utility company. The company employs more than 6,700 dedicated professionals who provide regulated and market-based drinking water, wastewater and other related services to an estimated 15 million people in 47 states and Ontario, Canada. More information can be found by visitingwww.amwater.com.
RELATED ARTICLES
Illinois American Water recognized by local construction industry
American Water's annual economic impact in Illinois estimated at up to $245M