PRODUCTS & SERVICES PIPE TOOLS
Utility line locators
Oct 1st, 2005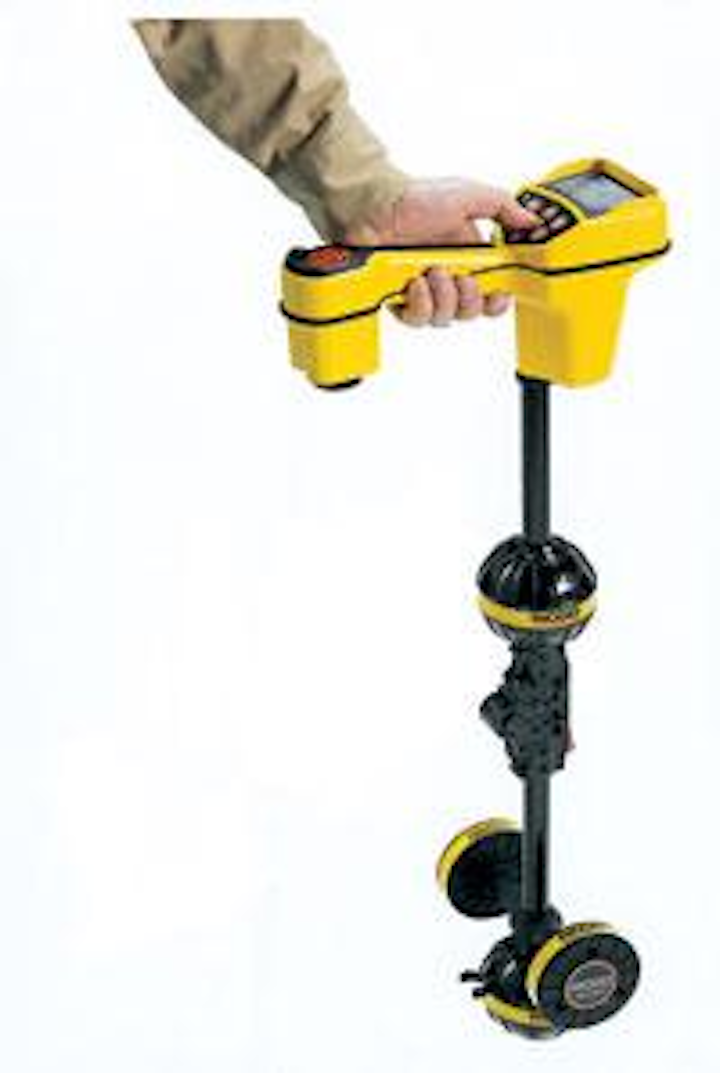 Utility line locators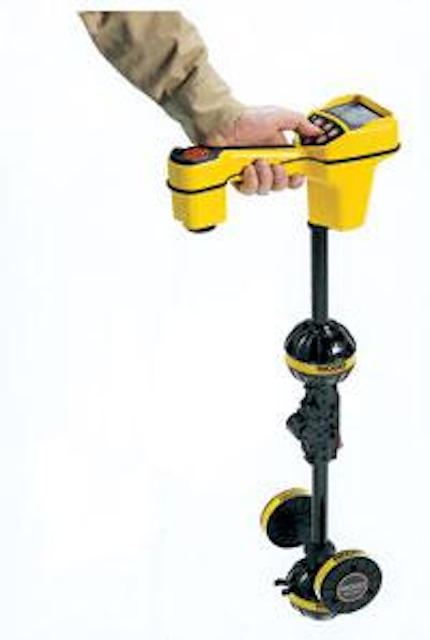 Click here to enlarge image
Ridge Tool has introduced its new Ridgid® SeekTech® SR-20 utility line locator. Powered by OmniSeek™ technology, the locator uses a combination of multi-directional antennas, a new mapping display and a state-of-the-art processing system. The mapping display shows target line direction and changes in direction as they occur; left-right guidance arrows; signal strength; and proximity number that increases as distances to the target decreases.
Ridge Tool Co.
Elyria, OH Tel: 800-769-7743 Web: www.ridgid.com
Zoom inspection camera
The patented QuickView inspection camera, available from Envirosight, looks 75-250' down sanitary and stormwater lines. It helps users identify where maintenance, rehab or further inspection is required. Narrow-beam high-intensity discharge lamps and a graduated centering fixture assure rapid, stable targeting.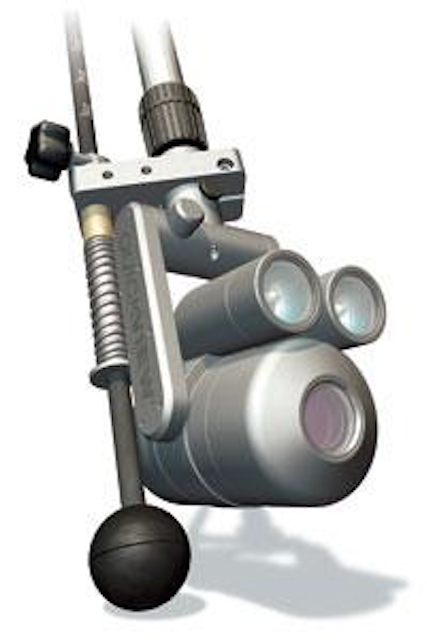 Click here to enlarge image
Envirosight LLC
Randolph, NJ
Tel: 866-936-8476 Web: www.envirosight.com
Split restraining gland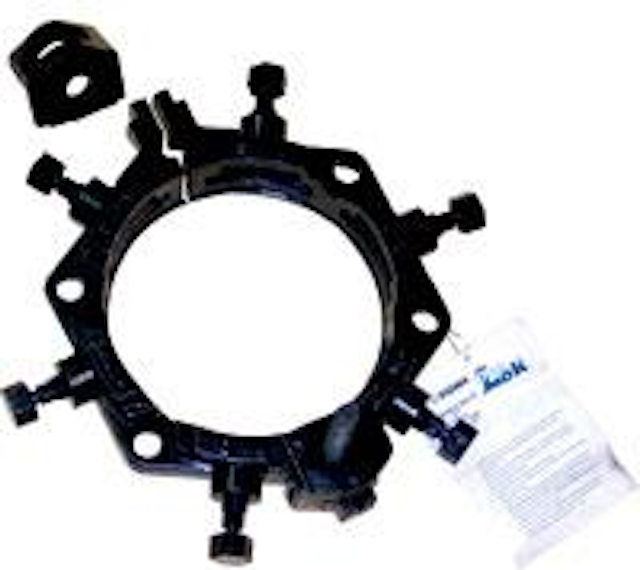 Click here to enlarge image
Sigma's Split One Lok is the newest addition to the company's pipe restraint products line. Known by the product code SSLDP, it is a split wedge-action restraining gland for use on existing ductile iron pipe and water main fitting assemblies. As with its "ancestors", the SLD (DI pipe restraint) and the SLC (PVC pipe restraint), the SSLDP is manufactured with break-off top actuating bolts and wedge inserts that are contoured to the specific size of the pipe.
Sigma Corp.
Cream Ridge, NJ
Tel: 800-999-2550
Web: www.sigmaco.com
Automatic pipeline strainer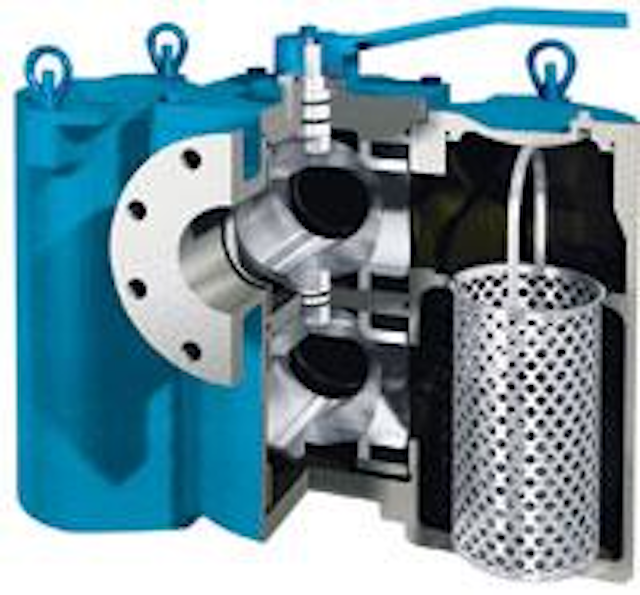 Click here to enlarge image
Hayward Automatic Self-Cleaning Pipeline Strainers feature a control system that monitors their operation. Two models with three different types of control systems are available. The strainers are available in sizes from 2" through 20" in cast construction and 6" through 60" in fabricated construction. Self-cleaning is accomplished by an integral backwash system.
Hayward Industrial Products Inc.
Elizabeth, NJ
Tel: 908-787-1000
Web: www.haywardindustrial.com
Utility locator
Schonstedt recently announced a new entry in its line of underground utility locators, the XTpc. The lightweight, portable locator has a pistol-gripped receiver that weighs 2.5 pounds and is "holsterable" - it's easy to carry on the provided tool belt but extends to a full 26" when in use. The transmitter is about the size of a large candy bar and can be carried in a shirt pocket.
Schonstedt Instrument Co.
Kearneysville, WV
Tel: 800-999-8280
Web: www.schonstedt.com
PTFE expansion joints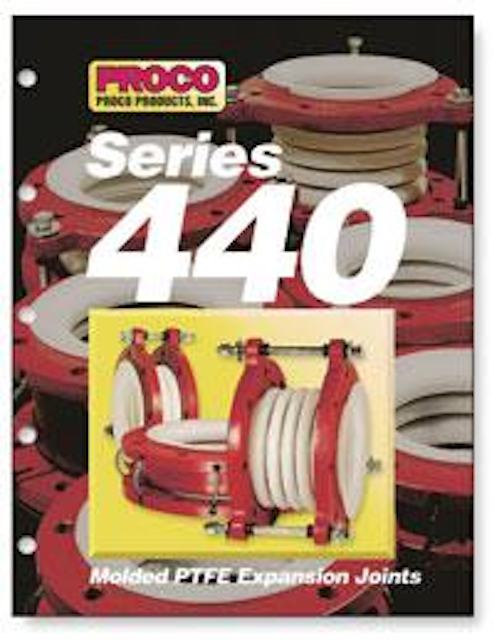 Click here to enlarge image
Proco Products supplies a variety of products to the drinking water and wastewater industry. For highly corrosive chemical lines, the company recommends the Series 440 molded PTFE expansion joints. The joints are available in 2, 3, and 5 convolutions and range in size from 1" ID to 24" ID. These products are in stock and available for immediate shipment.
Proco Products Inc.
Stockton, CA Tel: 800-344-3246 Web: www.procoproducts.com

Stockton, CA Tel: 800-344-3246 Web: www.procoproducts.com
Portable pipeline inspection
Click here to enlarge image
Pearpoint has developed a new series of portable inspection systems for residential, small commercial and basic municipal applications in pipes ranging from 1 1/4"-8" diameter and up to 500' in length. Available in multiple basic configurations with numerous options, the P330 flexiprobe® series provides the freedom to create a system suited to the user's requirements.
Pearpoint Inc.
Thousand Palms, CA
Tel: 800-688-8094 Web: www.pearpoint.com
Pipe flanges, joints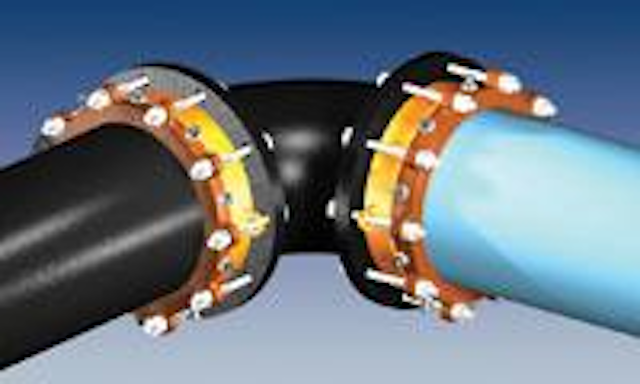 Click here to enlarge image
EBAA's Flex-Tend® Flexible Expansion Joints provide pipeline protection from stresses with their ability to deflect up to 20 degrees per ball in any direction while simultaneously expanding or contracting. They can be used on ductile iron, PVC, or steel pipe and are available in sizes 3" through 48". The company's Ex-Tend® 200 expansion joints are designed for pipelines that are subjected to expansion and contraction forces and are self-restrained at full expansion.
EBAA Iron Sales Inc.
Eastland, TX
Tel: 800-433-1716
Web: www.ebaa.com
Leak detection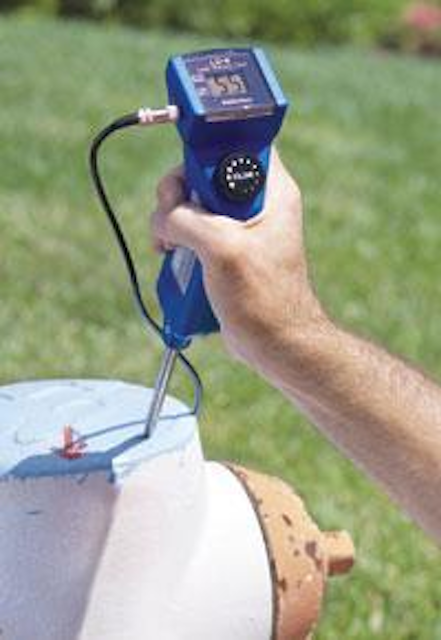 Click here to enlarge image
The new LD-8 Leak Survey tool from SubSurface Leak Detection is designed to listen for water leaks at meters, hydrants and valves. With the short contact rod, do a quick "hydrant survey" by listening for water leaks at hydrants only. With the 40" or the 60" contact rod, do a thorough leak survey by listening at water meters for service line leaks and at valves in the street for leaks on the mains.
SubSurface Leak Detection Inc.
San Jose, CA
Tel: 408-249-4673
Web: www.subsurfaceleak.com
Sewer cleaning system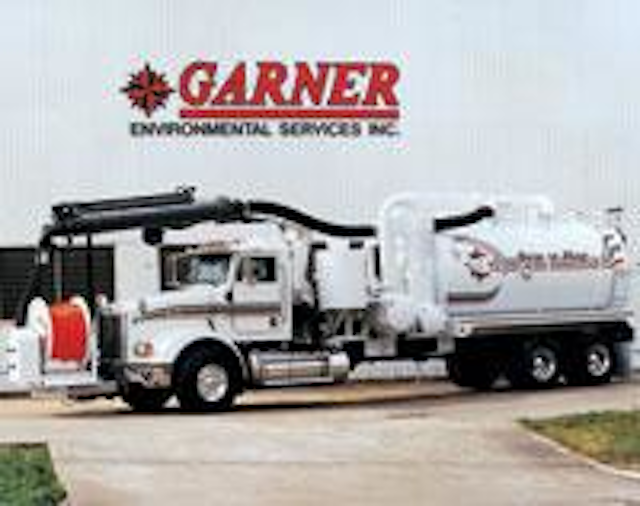 Click here to enlarge image
A new sewer-cleaning system, designed to eliminate downtime during grit and sand removal operations, has been introduced by Garner Environmental Services. The patented new Sewer Hog™ is a multi-purpose sewer cleaning truck that is both closed-loop and non-odor emitting.
Garner Environmental Services
Deer Park, TX
Tel: 281-930-1200
Web: www.garner-es.com
Polymer mortar pipe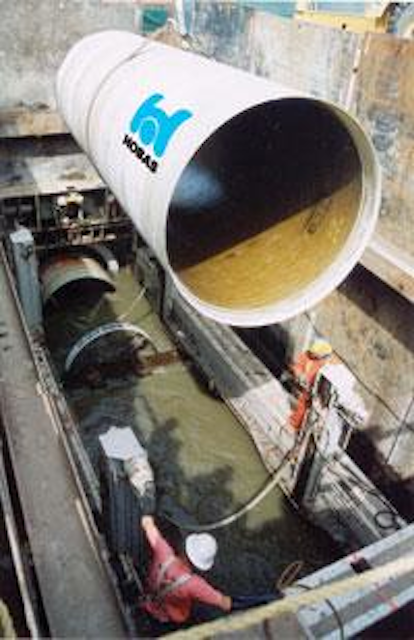 Click here to enlarge image
Hobas pipe is used in new construction and rehab for critical installations. Key applications are sewers, force mains, industrial effluents, most corrosive environments, wastewater and potable water. It is ideal for sliplining, jacking, microtunneling, tunnels, casings, direct bury and above ground. The centrifugally cast, fiberglass-reinforced, polymer mortar pipe is inherently corrosion resistant without add-on linings or coatings and has a life expectancy of 100 years or more.
Hobas Pipe USA
Houston, TX Tel: 800-856-7473
Web: www.hobaspipe.com
Piping system software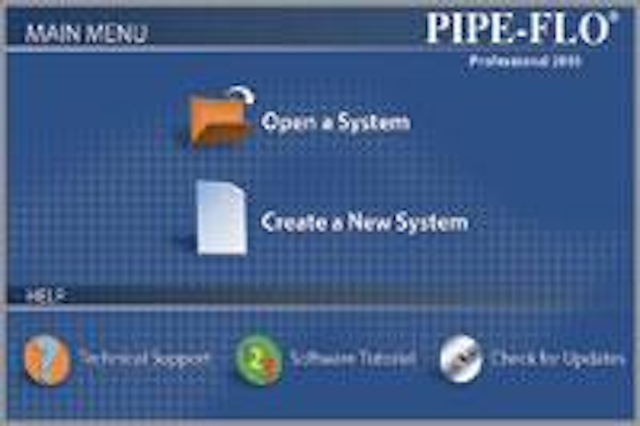 Click here to enlarge image
Engineered Software, a provider of software used to design and simulate the operation of fluid piping systems, offers Pipe-Flo Professional 2005 and Pipe-Flo Overtime. Professional 2005 allows users to visualize their systems in a familiar format, calculate system operations, communicate the design with others and access supporting documents in electronic format.
Engineered Software Inc.
Lacey, WA
Tel: 360-412-0702 Web: www.eng-software.com
Manhole sealing, protection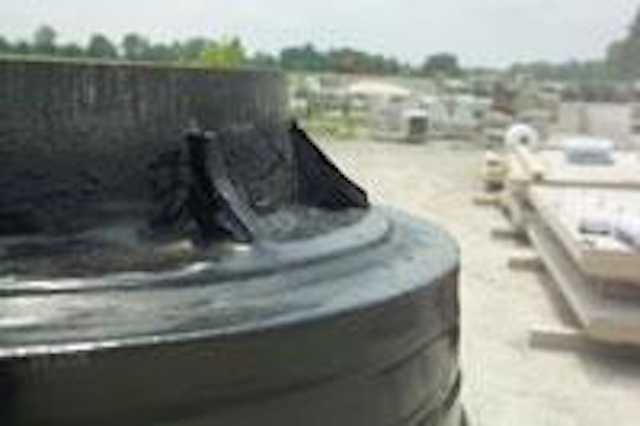 Click here to enlarge image
The Riser-Wrap™ seal, available from Pipeline Seal & Insulator, is a two-layer system designed for corrosion and sealing protection on encapsulating manholes and pipelines. It seals joints against ground water infiltration and is tolerant to soil stress, UV and freeze-thaw conditions.
Pipeline Seal & Insulator Inc.
Houston, TX
Tel: 800-423-2410
Web: www.pipelineseal.com
Root control
Duke's Root Control Service can control sewer line root problems. Over 1,000 municipalities have used the company's services in more than 60 million feet of sewer pipe. The company applies EPA registered products that kill tree roots without harming above ground vegetation. The material is injected as a foam, from manhole-to-manhole, killing all roots on contact and also inhibiting re-growth for 3 to 5 years. The company guarantees against stoppages for two years and for three years on repeat applications.
Duke's Root Control Inc.
Syracuse, NY
Tel: 800-447-6687
Web: www.dukes.com
Pipe products
American Cast Iron Pipe Company (ACIPCO) is celebrating its Centennial this year. The company offers American Flex-Ring Ductile Iron pipe, which has a flexible joint restraint suitable for HDD installations. American Flow Control, a division of ACIPCO, offers the Series 2500 Resilient Wedge Gate Valve, the 16" 2500 Valve, the 2100 Resilient Seated Check Valve, and the Raised Face 2500 Valve.
American Cast Iron Pipe Co.
Birmingham, AL
Tel: 800-326-8051
Web: www.acipco.com
Pipe joint lubricant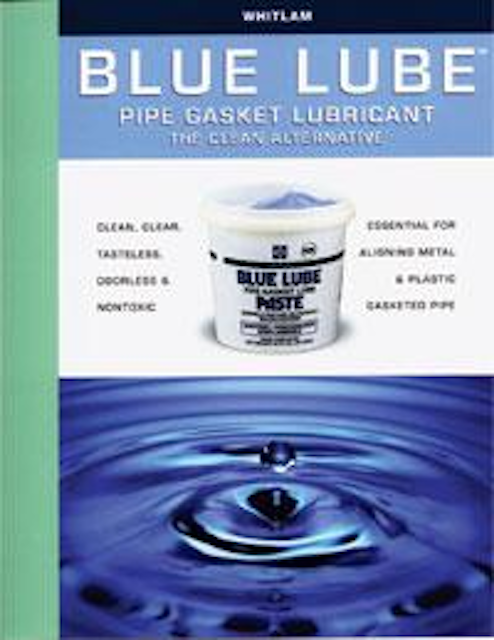 Click here to enlarge image
J.C. Whitlam has introduced a new brochure for its Blue Lube Gasket Lube. The brochure provides detailed information on the water-based lubricant, which is designed for use with all rubber and plastic gaskets used in mechanical pipe couplings. The lubricant has been specially formulated to prevent turbidity, taste, and/or odor problems in new water main installations.
J.C. Whitlam Manufacturing Co.
Wadsworth, OH Tel: 800-321-8358
Web: www.blue-lube.com
Polymer coating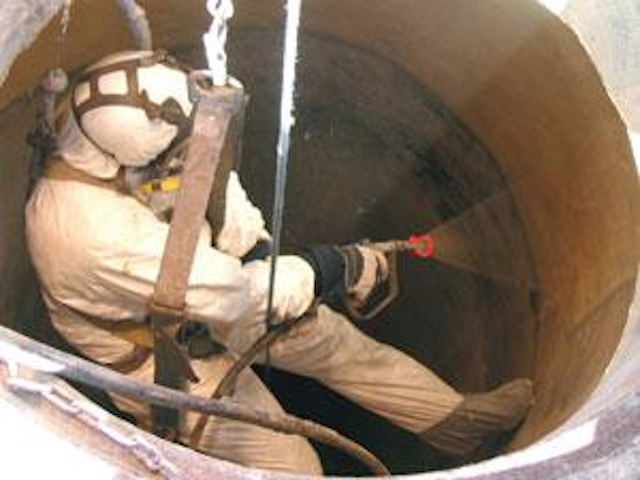 Click here to enlarge image
Sauereisen recently introduced the latest variation of its SewerGard family. SewerGard Glaze No. 210G is a versatile polymer coating that provides longevity where either a topcoat or economical, stand-alone lining is required to protect wastewater infrastructure. The glaze is composed of 100% solids epoxy and shares the same excellent chemical resistance as the company's No. 210.
Sauereisen
Pittsburgh, PA
Tel: 412-963-0303 Web: www.sauereisen.com
Flexible pipe system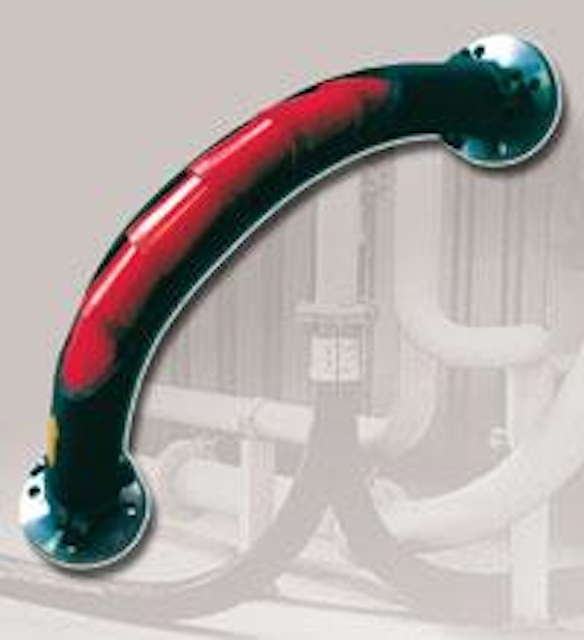 Click here to enlarge image
Kalflex flexible and wear resistant pipe systems, available from Abresist, are designed to connect structural components that move due to vibration, thermal expansion, or as a result of intended movement. The components can be integrated into existing pipe systems using normal flanging and coupling connections and work well in pneumatic conveying equipment. They can also be used as a simple replacement stock item for a number of different angle pieces.
Abresist Corp.
Urbana, IN
Tel: 800-348-0717 Web: www.abresist.com
Flange gasket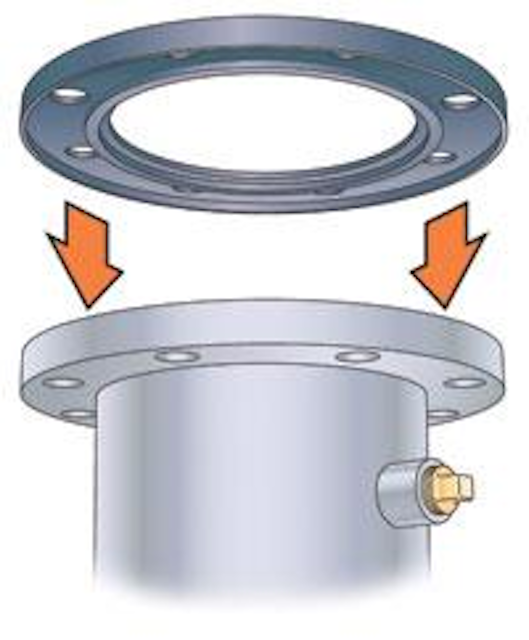 Click here to enlarge image
The Ford Ultra-Seal cap-style flange gasket has a lip around its outside edge that fits over the side of the flange face like a cap. This unique design keeps the gasket correctly centered and properly positioned. The design provides an exceptional hydraulic seal with a concentrated gasket compression, which can compensate for most flaws on mating flanges.
Ford Meter Box Co.
Wabash, IN Tel: 260-563-3171 Web: www.fordmeterbox.com
Pipe information
U.S. Pipe and Foundry has added a new feature to its website called Knowledge Base. It provides visitors with an interactive medium to track down specific information pipe products, including dimensions, pressure ratings, temperature limits, etc. Users can simply enter the word or words they want to search for, or they can limit their search to particular products, product lines, or article types.
U.S. Pipe and Foundry Co.
Birmingham, AL
Tel: 866-347-7473
Web: www.uspipe.com
Pipe gaskets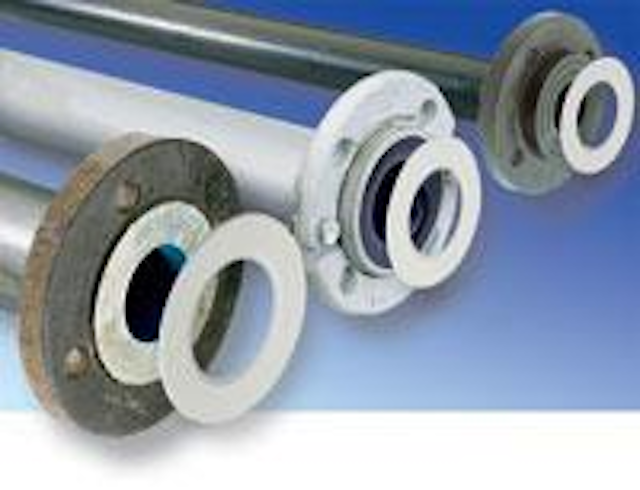 Click here to enlarge image
Gore™ Universal Pipe Gaskets enable maintenance engineers to standardize their gasket applications across steel, glass-lined steel, and FRP systems wherever a non-metallic gasket can be used. Unaffected by even the most aggressive chemicals, the gaskets provide performance in three important areas - seal reliability, conforming to irregular surfaces, and protecting flanges.
W. L. Gore & Associates Inc.
Elkton, MD
Tel: 800-654-4229
Web: www.gore.com/sealants
Pipe products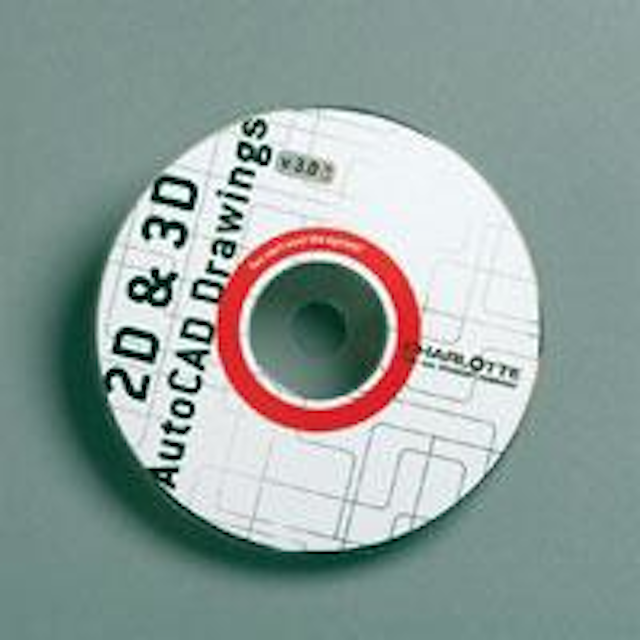 Click here to enlarge image
Charlotte Pipe and Foundry has released version three of its AutoCAD CD. Developed to provide a complete set of two-dimensional and three-dimensional AutoCAD drawings for all its pipe products, the latest release includes data on the company's new ChemDrain™ CPVC Chemical Waste Drain System. The information on the CD also is available on the company's website.
Charlotte Pipe and Foundry Co.
Charlotte, NC
Tel: 704-348-6582
Web: www.charlottepipe.com