Missing Piece? How Outside Contractors Are Helping Utilities Fill Non-Core Functions and Become More Productive
Conversations about outsourcing and contract operations in the municipal water industry have traditionally focused on larger scale public private partnerships. However, there has been a growing trend in the outsourcing of discrete functions that require either specialized skills, equipment, or just the manpower to get the job done.
Mar 1st, 2013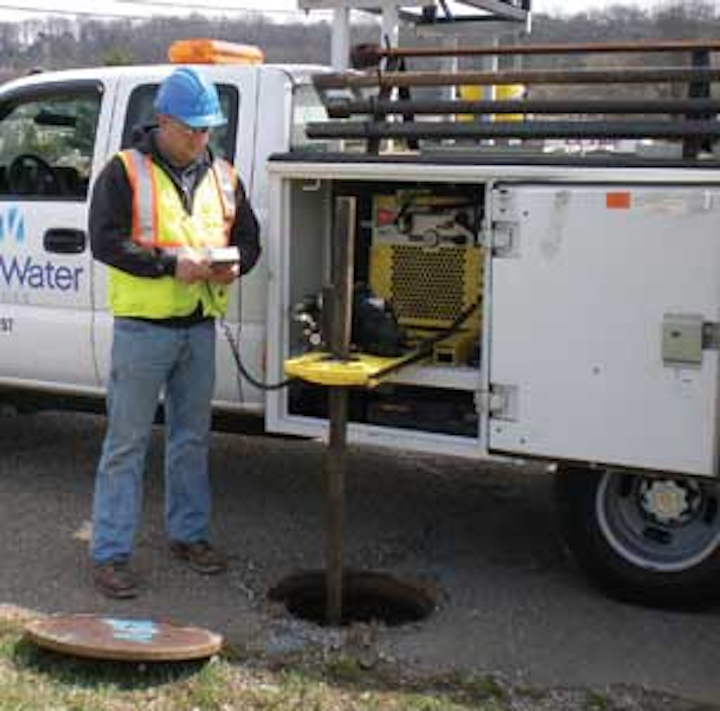 By James Laughlin, Editor
For the past few years most conversations about outsourcing and contract operations in the municipal water industry have focused on larger scale public private partnerships that involve operation of a water treatment facility or an entire utility. However, there has been a growing trend in the outsourcing of discrete functions that require either specialized skills or equipment - or just the manpower to get the job done.
As the industry copes with current economic challenges more utilities are focusing on their core business - water treatment and conveyance - and outsourcing non-core functions related to operations, maintenance and rehabilitation. It's not uncommon for water utilities to outsource routine functions like janitorial services or landscape maintenance. But in recent years a variety of companies have come into the market offering a wide range of more specialized services such as meter reading, valve exercising, asset assessment and management, flow monitoring and cloud-based software as a service.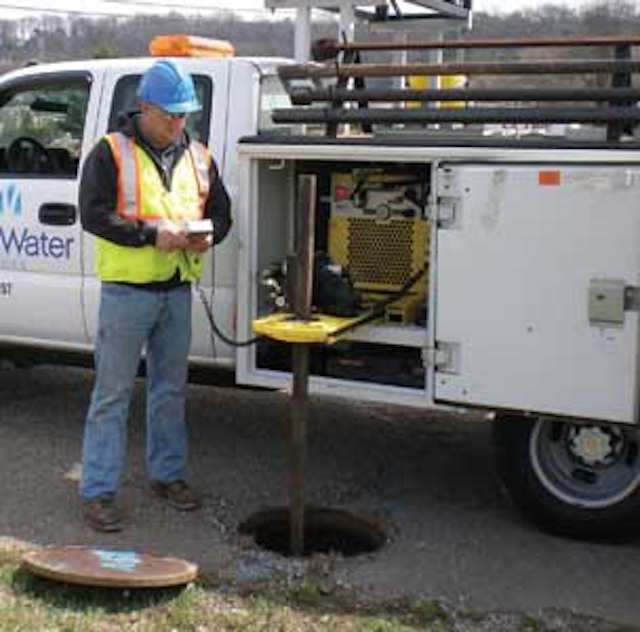 Valve tech performs condition assessment and testing.
Some forms of ongoing maintenance require dedicated crews and would never get done if it weren't for contractors willing to provide that service at a competitive cost. An entire industry has developed around pipe cleaning and root control, for instance. Asset management is another area of growing importance.
As an example, San Antonio, Texas, has more than 64,000 valves, but they were virtually never operated unless staff had to shut a particular valve in response to a leak. The city didn't have the staff for an ongoing valve exercising program, said Jeff Andrews, Service Center Director for the San Antonio Water System.
As a result, SAWS contracted with Wachs Services to conduct a comprehensive valve assessment and mapping program. Under the contract, the team determines the location of each valve and works the valve to insure it opens with minimum torque. During the early stages of the project, the crew worked outward from each pump station to insure the large valves were all fully open and operational.
"Our focus is basically on fixing leaks. We just didn't have the resources or the folks to do valve assessment," Andrews said. "I feel good about this program. I know that we are addressing something that needs to be addressed.
"The cold hard fact is, yes, we could do it in house, but I know we are not going to get additional staff to do it in house, so this is the best alternative," he said.
Many small and rural water and wastewater facilities face budget constraints and cuts that make it difficult to afford the initial investment in a SCADA system that will help them run their operations more efficiently. Smaller facilities also can't afford to have a dedicated technical staff to manage their SCADA systems.
This makes cloud-based SCADA a very attractive alternative for the water and wastewater industry. It can help utilities limit the need for hardware and software purchases, installation and maintenance. A cloud-based service shifts the task of housing, maintaining and displaying data from the municipality to the service provider.
In that same arena, one recent contract outsourcing trend has focused on customer information systems (CIS). While outsourcing actual customer service functions are a challenge, services offering the software used to collect, store and manipulate the data have been growing.
"There are really two drivers I see in the market," said Jason Bethke, vice president at Global Water, which offers a cloud-based CIS system, "the financial constraints we are all feeling in this economy, and rapidly changing customer expectations."
As a result, water utilities are becoming more customer-centric to deal with changing expectations, and also more meter-centric to address the financial pressure they face. At the same time, water utilities are constrained by a lack of money and staff to build a new customer information system on their own. That makes outsourcing to a cloud-based service attractive.
"Because of our scale and the investment in technology, we are able to bring those benefits to the city in a way that reduces their costs and increases their revenue," Bethke said. "In the end they have more money in their pocket and their customers will be better served."
When it comes to the bottom line, many decisions to outsource stem from a reluctance to hire staff in an uncertain economy, especially for a program seen as optional or temporary. It's much easier to terminate a contract than to fire members of your staff.
"We would like to have people on staff gaining institutional knowledge," said Matt Cullen Supervising Engineer with the Austin Water Utility, "but the political decision has been made to go with outsourcing instead of going with FTEs (full-time equivalent personnel). I think part of that is not wanting to add a bunch of people and then have to lay them off if something were to happen."
How Outside Contractors Are Helping Utilities Fill Non-Core Functions - and Become More Productive
More WaterWorld Issue Articles
WaterWorld Articles Archives