New Products
New products involved in the water industry
May 1st, 2016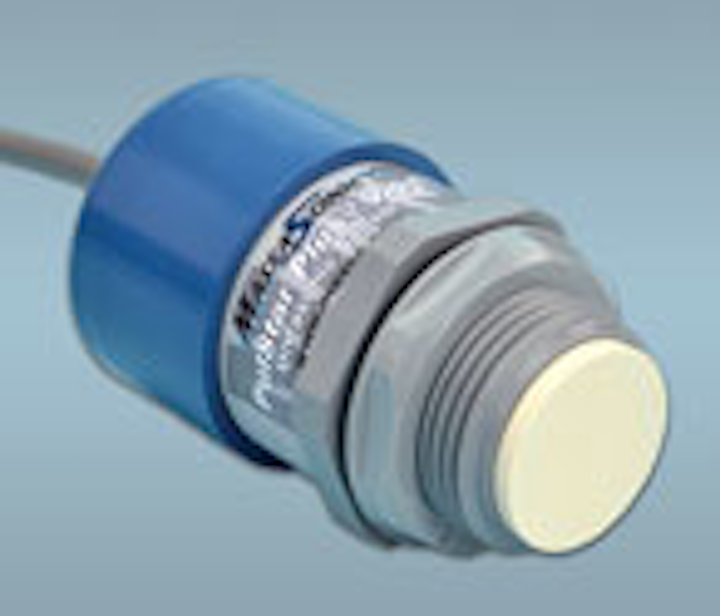 Continuous level measurement
Created by Massa Products Corporation, the MassaSonic™ PulStar™ series of sensors are equipped with an IP68 rating ideal for use in various environments and materials. A user friendly platform is available in each model, making the series suited for all levels of technical ability within the field. Total measurement range offered by this series is from 4 inches to 18 feet. All models can work together in the same multi-drop network that supports up to 32 sensors.
Massa Products Corporation
Elbow flow conditioners
The Vortab Elbow Flow Conditioner is an effective, low-cost solution to eliminate the turbulent fluid flows that result in pump cavitation, which can lead to line shutdowns, expensive maintenance and shorter pump life. The conditioner isolates the flow irregularities and conditions the flow stream into a swirl-free and symmetrical velocity profile. Vortab's anti-swirl and inclined vortex generating profile correction tabs, projecting from the inside pipe surface, generate vortices that accelerate these natural pipe effects to create a uniform, non swirling, symmetrical flow profile in a much shorter section of pipe. Vortab flow conditioners can be made from carbon steel, 316L stainless steel or Hastelloy C-276.
Vortab Company
Cloud-based software
Oracle's Primavera is a suite of cloud-based and on-premises enterprise project portfolio management (EPPM) solutions that project and program management teams and executive stakeholders from many asset-intensive industries count on to help improve strategy execution, operations, and financial performance. Primavera empowers utilities to identify and select the right water infrastructure projects and power generation, transmission, and distribution opportunities; maintain and improve existing assets; maximize labor resources; monitor budget allocations against key performance indicators; and build end-to-end processes and systems to establish best practices and consistency across the business.
Oracle
Accurate oil/water interface measurement
Solinst Model 122 Interface Meters provide accurate measurement of product layers in water (LNAPL and DNAPL). They use PVDF flat tape precisely laser-marked every 1/100 feet or millimeter, up to 1,000 feet (300 m). PVDF is extremely durable and easy to decontaminate. The 5/8" (16 mm) dia. probe is pressure-proof up to 500 psi. Meters are certified intrinsically safe and are ATEX certified.
Solinst Canada Ltd.
High head grinders
Franklin Electric Co. introduces the new FPS IGPH Series of high head grinder pumps engineered for the tough demands of higher head conditions found in many low pressure sewage transfer applications. Available in an automatic or manual version, the pumps utilize a patented cutter system with tight clearances for superior grinding at 414,000 cuts per minute. These new units incorporate two non-clogging impeller stages for efficient pumping of sewage slurries with a shut-off head of 200 feet. Available in single-phase or three-phase versions, the FPS IGPH Series of high head grinder pumps employ a powerful 2 hp, 3,450 rpm motor to handle the demands of grinding domestic sewage.
Franklin Electric Co. Inc.
Vertical-mounted mixing gear
Santasalo's AMF vertical-mounted gear unit series is purpose-built for the most demanding vertical applications with high external forces without the need for external cooling. By incorporating a bidirectional axial fan, optimized housing design and additional new features, Santasalo's AMF vertical gear unit provides high thermal capacity and eliminates the need for external cooling in extreme ambient conditions. Direct drive construction with electrical motor and flexible HSS coupling ensures high efficiency, while the highly optimized gear unit lay-out results in cost savings and smaller footprint. These two- or three-stage vertically mounted helical gear units feature a power range of up to 750 kW and nominal output torque of up to 200 kNm, as well as a reversible operational direction. Their robust design ensures they're easy to transport and install without risk of damages.
Santasalo