Products & Services: PIPE
Oct 1st, 2011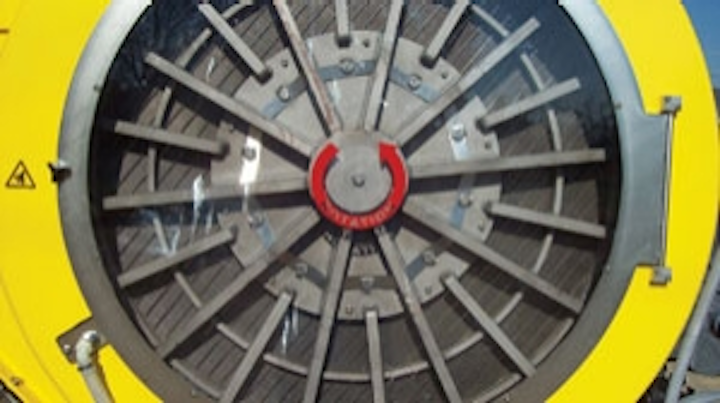 Pipe strain measurement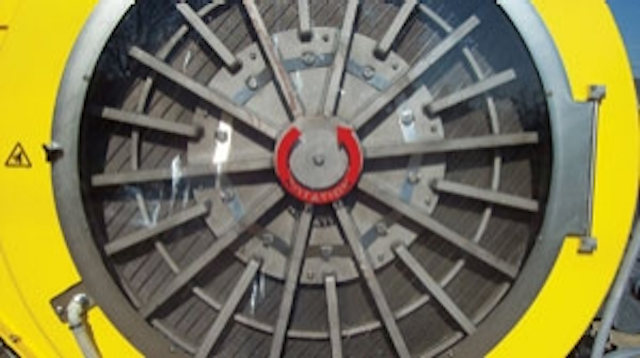 Measure the effects of pipe strain on shaft alignment with Optalign Smart's Pipe Strain Wizard. This program checks for strain from external sources acting on machines. The measured values are quantified in terms of offset and angularity. The vector values are combined for both vertical and horizontal directions. This check can prove the existence of pipe strain on a pump or conduit strain on a motor. External stress on a machine frame usually results in machine frame distortion. Therefore, it is imperative to ascertain its existence and eliminate it.
Ludeca Inc.
Tel: 305-591-8935
Web: www.ludeca.com/optalign
---
Chain vises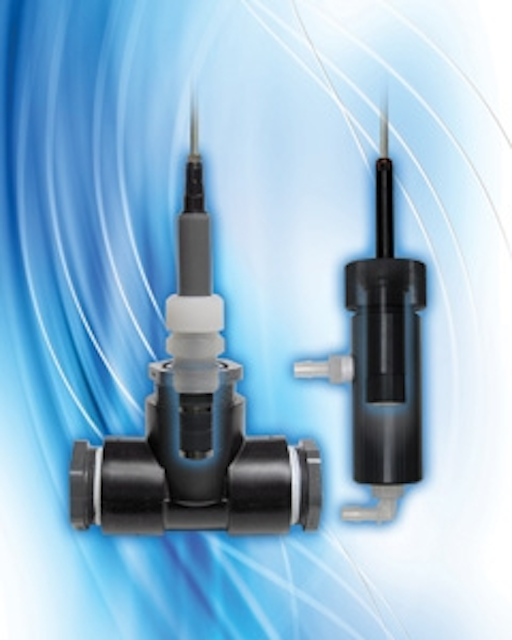 Ridgid® has improved its line of portable Tristand® chain vises with upgrades to the Model 460-6, and has also expanded the line with the introduction of the Model 460-12, a chain vise capable of gripping up to 12" diameter pipe. The chain vises are intended to hold PVC, steel and copper pipes. The Model 460-6 can hold pipe between 1/8" and 6" in diameter, while the new Model 460-12 has a 12" jaw and an extended chain to grip pipe diameters ranging from 1/8" to 12". The chain vise base is optimized to provide more working area – with the pipe benders located at the rear of the base for bending or adjusting pipe, and tool hangers for equipment storage during use.
Ridgid
Elyria, OH
Tel: 800-769-7743
Web: www.ridgid.com
---
PVC bell protection
EBAA Iron now offers a product to allow assembly of PVC pipe without fear of over-belling. The new Series 5000 Mega-Stop™ bell protection device assures proper assembly of each joint. The device, in conjunction with the use of its Expansion Retention Spring (ERS), installs on the spigot end of the pipe before the pipe is put in the trench. When properly assembled at the reference line, the device enables the pipe joint to maintain its ability to expand, contract and deflect as the pipe manufacturer intended. Inspectors can also easily verify proper insertion depth before the pipe is backfilled.
EBAA Iron
www.ebaa.com
---
CCTV inspection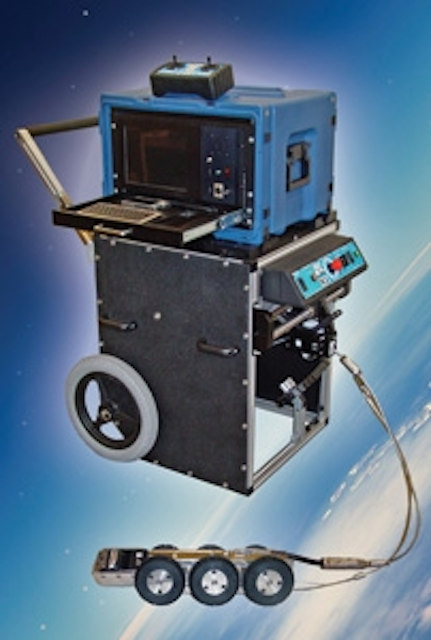 The CUES K2 Series portable CCTV inspection system can be used to inspect water lines ranging from 4" and larger. It can be mounted in a wide range of vehicles, including ATVs, vans, and trailers, or used as a stand-alone system. K2 includes an ergonomic wireless hand-held control that can operate all CUES transporters, push cameras, and pan and tilt / zoom cameras. It features built-in diagnostics for the entire system, including the video cable. The portable video cable reel includes automatic payout to minimize cable drag and maximize pull distance.
CUES
Orlando, FL
Tel: 800-327-7791
Web: www.cuesinc.com
---
PVC fittings
Charlotte Pipe has expanded its TrueFit® family of fabricated fittings. The new, large-diameter PVC DWV solvent weld fittings range from 8" to 16". The TrueFit system of pipe and fittings is now available in sizes from 1 ½" through 16". The fittings are manufactured to the middle of the spec range, ensuring a snug, reliable fit. The complete line of 170 fittings will be released in five phases through December 15th.
Charlotte Pipe and Foundry Co.
Charlotte, NC
Tel: 800-438-6091
Web: www.charlottepipe.com
---
Lateral cutter
Using remote-inflated air bladders, the arm of the new Micro Pro™ lateral cutter, offered by Pipeline Renewal Technologies, positions itself remotely by creeping and climbing; clamps itself for precise cutting in vertical or horizontal orientation; and feeds the cutting head a full 4". Just 72mm in diameter, the arm fits through small openings, and its joystick-controlled articulation (400-degree rotation and 90-degree swivel) facilitates precision cutting, as well as maneuvering through 90-degree bends in 4" lines. The lateral cutter employs a powerful air motor to make cuts as far as 100' inside pipes 3–6" (or up to 10" as an option). An illuminated camera with digital monitor/recorder and combined water/air cleaning presents real-time cutting footage, and a pressure alarm warns against water ingress.
Pipeline Renewal Technologies
Randolph, NJ
Tel: 866-936-8476
Web: www.pipelinert.com
---
HDPE mechanical fittings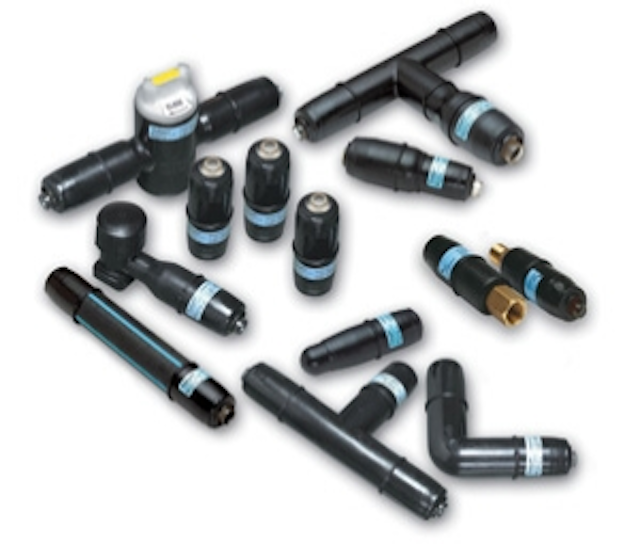 The Hydrosert® system for joining high-density polyethylene pipe (HDPE) and service connections is a new product offering from Elster Perfection. The mechanical couplings are all HDPE and 100% lead free. The couplings offer a quick, leak proof connection. They are available in sizes ¾" through 2" in both IPS and CTS sizes, and configurations including straight, reducing, ells, tees, wyes, repair sections, curb stops and caps.
Elster Perfection
Tel: 800-544-6344
---
Boltless restraining system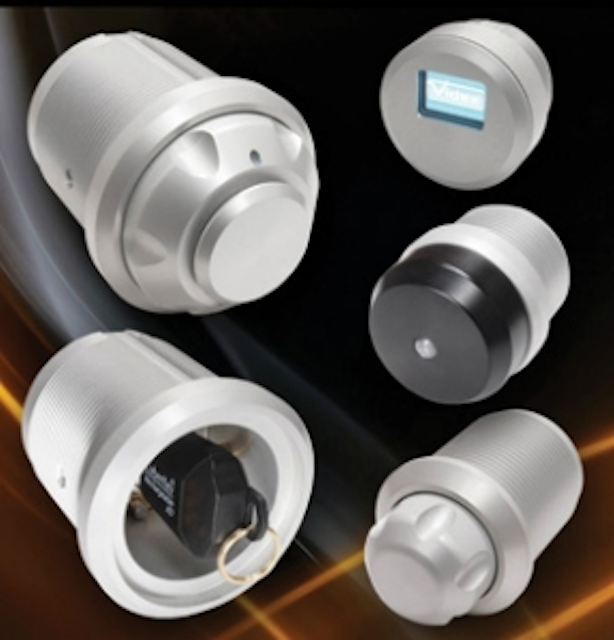 The design of the American Flex Ring® Joint Ductile Iron Pipe and American Series 2500 Resilient Wedge Gate Valve with Flex-Ring ends provides restraint against separation due to thrust; requires no hardware; provides additional joint deflection over traditional pipe joints; prevents point loading of pipe wall; and is easily assembled for significant labor and cost savings.
American Cast Iron Pipe Co.
Web: www.american-usa.com
---
Heated pipe wraps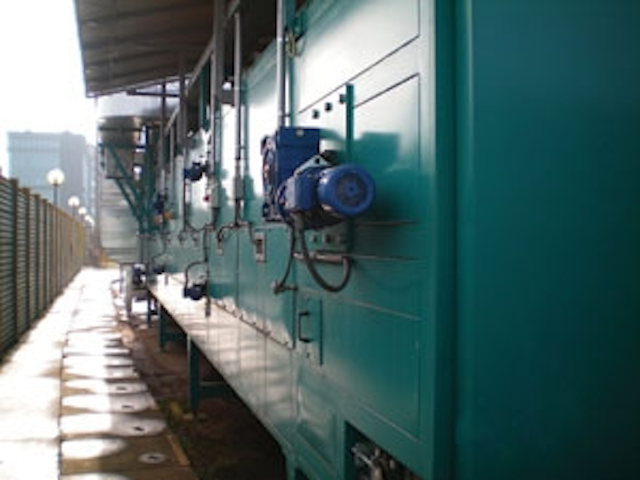 Featuring patented GreenHeat® Technology and able to fit nearly any size pipe, Powerblanket's® new Pipe Wraps provide an environmentally friendly heating solution for freeze protection and rapid thawing of pipelines in water treatment plants. The lightweight wraps can be used to heat pipes, manifolds, pumps, hoses and other temperature-sensitive equipment. The wraps can be provided in sizes ranging from 1 to 78 inches in diameter to accommodate a variety of pipe sizes. They consist of heat trace, heat-spreading carbon fiber material, an insulation barrier and an outer vinyl shell, all in one package. The wraps are powered by regular 120V electricity and are safe to use on metal or plastic pipes and hoses.
Powerblanket
Salt Lake City, UT
Tel: 877-642-5240
Web: www.powerblanket.com
---
Squeeze-off tools
New PES6 (3" – 6" nom. diameter) and PES8 (3" – 8") PE Squeeze-Off Tools from Reed compress polyethylene (PE) plastic tube/pipe to stop the flow of water or gas. When used properly, the pipe will return to its original shape and normal flow rates. These tools reduce man hours spent looking for buried shut off valves, reduce waste of water or gas and enable crews to get service restored quicker. The "M" manual tools develop a clamping force by an operator physically turning a handle on a long screw. The "H" hydraulic tool uses a pump and cylinder for easier clamping and is the operator-preferred tool. These squeeze tools use positive stops to prevent damage to the tube from over clamping.
Reed Manufacturing Co.
Erie, PA
Tel: 800-666-3691
Web: www.reedmfgco.com
---
Flange isolation kits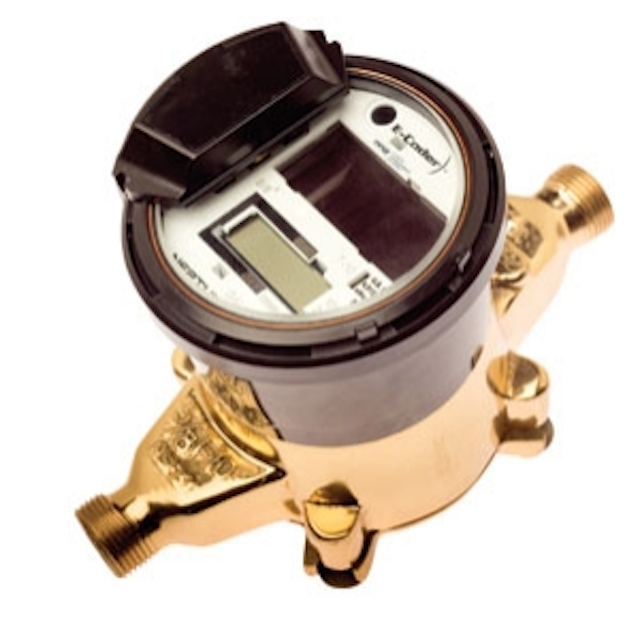 NSF 61-certified flange isolation kits from Pipeline Seal & Insulator are designed to reduce corrosion and eliminate flange leaks in piping systems carrying potable water. The kits include the PSI LinerBacker® 61™ sealing and isolating gasket, full-length bolt isolating sleeves and washers, and can be used with all standard ANSI and AWWA flanges from 1/2" to 144". Requiring the lowest clamp force and compressive load to effect a seal, it provides high dielectric strength with less than 0.10% water absorption. Available as a sealing-only gasket, it also can be used without the isolation sleeves and washers in flanged piping systems.
Pipeline Seal & Insulator Inc.
Houston, TX
Tel: 800-423-2410
Web: www.pipelineseal.com
---
Fusible PVC
Underground Solutions provides infrastructure technologies for water and sewer applications. The company's Fusible PVC™ pipe products are available in diameters from 4"-36", including Fusible C-900®, Fusible C-905® and FPVC®. The company uses a patented technology to produce a fused monolithic, fully-restrained, gasket-free, leak-free piping system ideal for trenchless (horizontal directional drilling, pipe bursting and sliplining) or conventional "open-cut" installations. Its Duraliner™ is a patented, close-fit pipeline renewal system that creates a stand-alone structural liner (exceeds Class IV AWWA M-28).
Underground Solutions
Poway, CA
Tel: 858-679-9551
Web: www.undergroundsolutions.com
More WaterWorld Current Issue Articles
More WaterWorld Archives Issue Articles