Doing More with Less to Maintain Sewer Pipeline Infrastructure Integrity
Asset management techniques emphasizing the regular inspection of pipe are helping cities and towns improve service while reducing emergency maintenance costs.
Nov 1st, 2009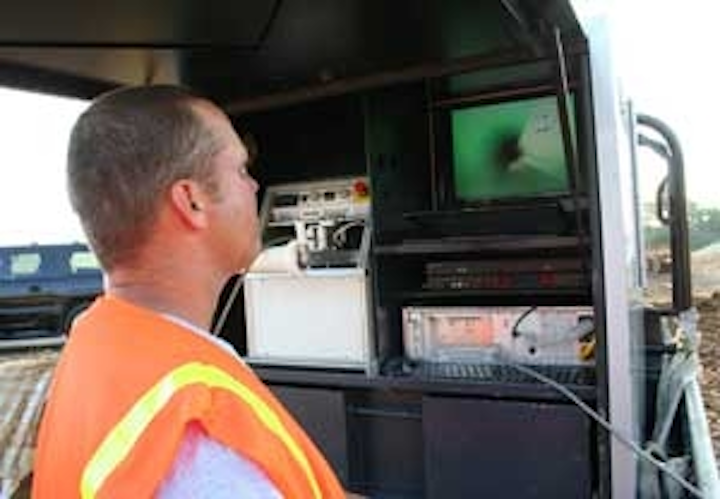 By Richard Lindner
Asset management techniques emphasizing the regular inspection of pipe are helping cities and towns improve service while reducing emergency maintenance costs. Such techniques commonly include comprehensive, ongoing assessment of pipeline infrastructure to prioritize maintenance needs based on defect severity and rate of deterioration, development of detailed inspection schedules to ensure ongoing monitoring of potential problems, and the use of modern remote visual inspection equipment.
An example of the successful implementation of this type of program can be found in Erie, PA, which is serviced by more than 650 miles of stormwater and sanitary piping composed of clay tile, concrete and PVC. Paul Stano, superintendent of the city's Sewer Maintenance Department, estimates that nearly 80 percent of these lines are 80 to 100 years old, while 20 percent range from 50 to 60 years.
"The battle continues on a daily basis," Stano said. "Our department is responsible for cleaning, maintaining, constructing and televising every storm and sewer line in Erie. As you can guess with a system this old, pipe collapses are a way of life. Root intrusions, structural damage and grease build-up also provide constant challenges."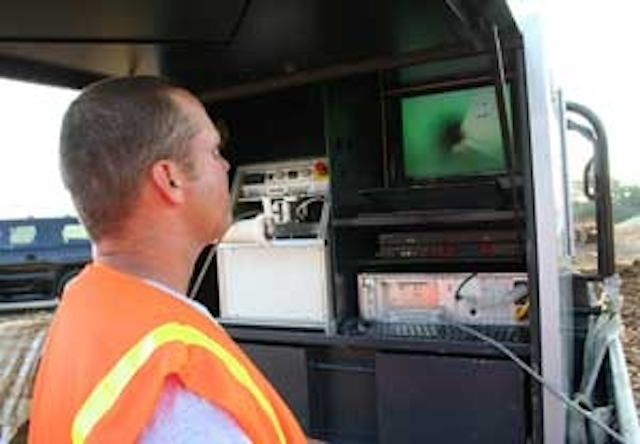 Roy Hardester of Pipe Peepers LLC checks for cracks and sags.
Since the mid 1990s, the City of Erie has used a ROVVER remotely-operated video inspection crawler from Envirosight to help monitor its aging sewer lines. Designed to carry a robotically articulated camera hundreds of feet into pipelines, the crawler is used by Stano's team in identifying all forms of deposits, foreign matter, cracks, deformations, offsets and erosion. Once repairs have been made, the crawler is deployed again to verify and document them.
"The entire pipeline inspection and repair process has been finely honed by our technicians and mangers," Stano said. "We use the crawler to take detailed pipe imagery, which is captured on tape or DVD for review by project managers. After maintenance needs are recognized and addressed, the crawler is employed on-site again to review the work and make sure the problems have been solved."
Although many challenges still exist for the City of Erie, Stano sees improvement on a daily basis.
"Ten years ago, we cleared about 300 plugged mains annually. This year, we're expecting to work on fewer than 100. Claims against the city for basement flooding have also been greatly reduced."
Raleigh, NC, also employs video pipe inspection as part of its preventative maintenance program. Chet Lepley, supervisor of Street Maintenance, has become the official overseer of the city's efforts to ensure safe streets through cost-effective maintenance practices. This effort includes identification and repair of problems related to the stormwater pipe system residing under the city's streets and adjacent to more than 2,000 miles of city-owned curb lines.
"Our job is to ensure the positive flow of our city's stormwater pipelines," Lepley said. "We identify the cause of problems as they arise, spot-check potentially troublesome areas, perform some repairs ourselves, and review the repair efforts of outside contractors." Large capital projects are sent to the Stormwater Utility division for design and cost.
To combat ongoing challenges posed by the public stormwater system, as well as to expedite inspection and repair, in 2004 Raleigh initiated a new Stormwater Utility fee to better fund maintenance needs throughout the city. One of the first benefits of this new program was the purchase of an Envirosight ROVVER.
"We were constantly guessing on problems and locations. Many times, our crews would dig up three to four sections of pipe to find one bad joint," Lepley said. "From day one, the crawler increased our productivity and decreased our costs by allowing us to easily and quickly identify all kinds of problems, including stress fractures, holes and intrusions."
In addition to the crawler, the City of Raleigh also purchased two Envirosight QuickView® zoom inspection cameras. Since 2006, the Raleigh Stormwater Utility division has used the cameras as a tool to better describe below-ground drainage systems that were previously inaccessible to field crews.
"Our division is working hard to be more proactive," said Dustin Brice, GIS Specialist with the Raleigh Stormwater Utility division. "We've used a two-man QuickView crew to find and locate illegal connections to the drainage system. In addition, this equipment helps the city generate more accurate maps of the stormwater system, as well as check for buried inlets, corrosion, debris and other infrastructure issues. This information is then shared with all departments as a resource for infrastructure planning, illegal and hazardous spill containment, and rapid location of pipes."
Conclusion
The need to cost-effectively maintain and upgrade sewer and wastewater pipeline infrastructure has become a paramount concern for municipalities nationwide faced with aging systems, growing populations and funding shortfalls. For many communities, pipeline video inspection technologies have provided judicious answers in an increasingly tight economic climate.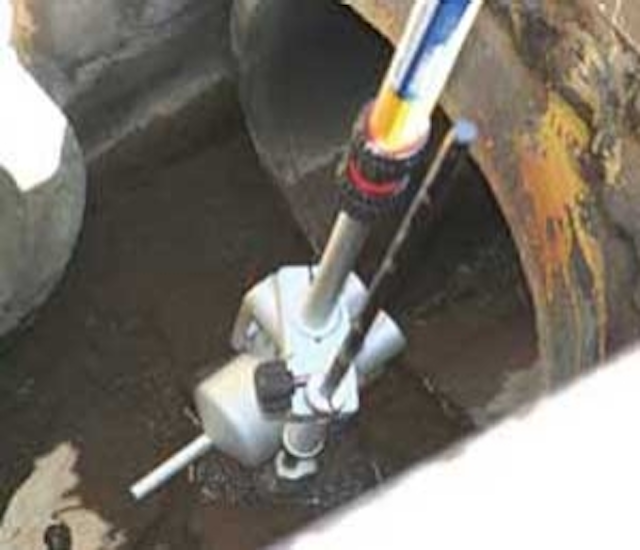 QuickView zoom cameras can be used for quick assessment of pipelines.
As a result, asset management and preventive maintenance, which depend on video inspection techniques, are becoming mainstay solutions for public works professionals looking to provide the best possible service under trying circumstances.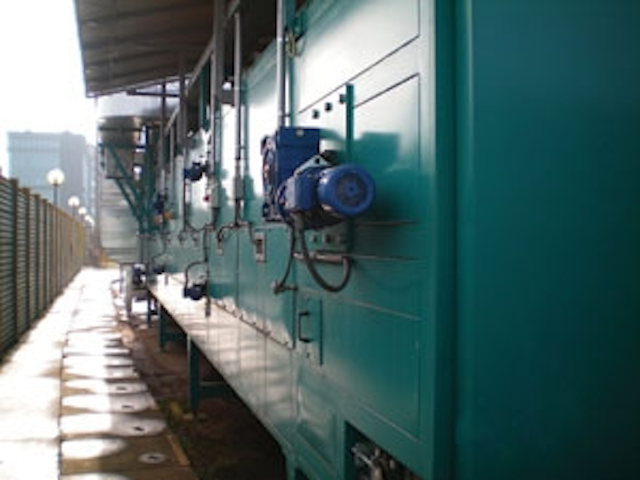 Digisewer technology, offered by Envirosight, enables a fast, complete 360 degree sidewall scan.
Common technologies for video pipeline inspection include push cameras, inspection crawlers, and zoom survey cameras, all of which have evolved to carry cameras deeper into pipelines while capturing increasingly detailed footage. Each technology offers a combination of benefits that address unique needs, as well as budgetary and manpower constraints. The trick is properly understanding each technology and then making an informed investment based on in-depth field tests, on-site demonstrations and a thorough knowledge of the growing demands on each municipality's unique sewer and wastewater pipeline infrastructure needs. WW
About the Author:
Richard Lindner, President of Envirosight, LLC, has 15 years of experience in the video inspection industry. Envirosight manufactures video pipeline inspection equipment for municipalities and contractors engaged in the maintenance and rehabilitation of underground infrastructure. Information about the company's systems may be found at www.envirosight.com.
More WaterWorld Current Issue Articles
More WaterWorld Archives Issue Articles