Flexible Pipe Design Streamlines UV Facility Project
In 2002, voters approved the sales of water revenue bonds funding repair and improvements to the Hetch Hetchy water system that supplies 2.4 million customers in San Francisco and in surrounding communities.
May 1st, 2010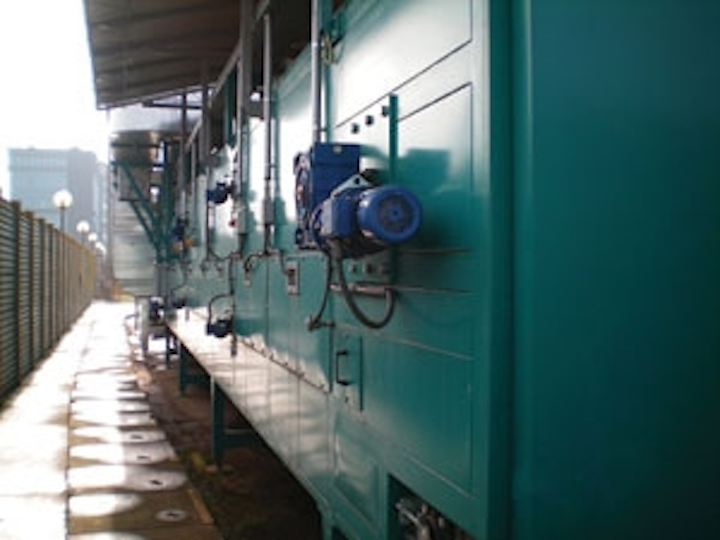 By Carrie Ashcraft and Ken Oslund
In 2002, voters approved the sales of water revenue bonds funding repair and improvements to the Hetch Hetchy water system that supplies 2.4 million customers in San Francisco and in surrounding communities. The Water Supply Improvement Program (WSIP) includes 85 water infrastructure improvements ranging from pipelines and tunnels to dams and reservoirs to storage facilities and pump stations. This massive undertaking requires complex coordination to manage dozens of distinct projects going on simultaneously across six counties.
The WSIP includes building California's largest ultraviolet water disinfection facility at a cost of $113 million. The 315 mgd treatment facility, the third largest in the country, was designed to replace the existing 75-year-old treatment plant and upgrade the current chlorination facility with advanced UV disinfection to comply with cryptosporidium mandates the EPA is implementing in April 2012.
PCL Civil Constructors, Tempe, AZ, was selected as the design-build team for this massive undertaking. PCL's design solution incorporated 2,600 feet of large diameter AWWA C222 polyurethane lined and coated welded steel pipe from Northwest Pipe Company. Existing 66", 62", and 78" diameter San Joaquin Pipelines 1, 2 and 3 combine with infrastructure for the future addition of the 90" Pipeline 4 into a 144" diameter pipeline. That line runs to the new UV and operations building where the 144" pipe splits into a dozen 48" branches that run through UV reactors housed inside the treatment building.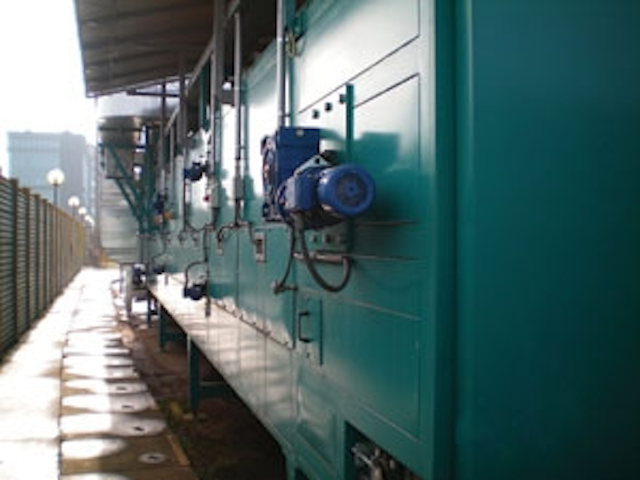 The ultraviolet generators and flowmeters masked in protective wrap are in place with the final pipe segments fitting into the precise alignment created by the temporary spacers.
The piping for the UV trains was initially installed with temporary 48" spacers that were later removed once the inflow and outflow pipes had been sufficiently backfilled with 1500 PSI Controlled Low Strength Material, often referred to as flowable fill. Downstream of the UV building, the 48" branches re-combine into a 120" pipeline which extends to a re-connection to existing San Joaquin Pipelines 1, 2 and 3. Production of the 48" through 144" diameter engineered system piping was coordinated between three Northwest Pipe facilities: Saginaw, TX; Portland, OR; and Adelanto, CA.
The working pressure ranged from 30-50 psi based on the normal Hetch Hetchy Aqueduct system and Tesla Portal, so head loss through the Tesla UV facility was a concern. PCL/Stantec designed the pipeline alignment to minimize head loss to not exceed 6.5' through the entire facility.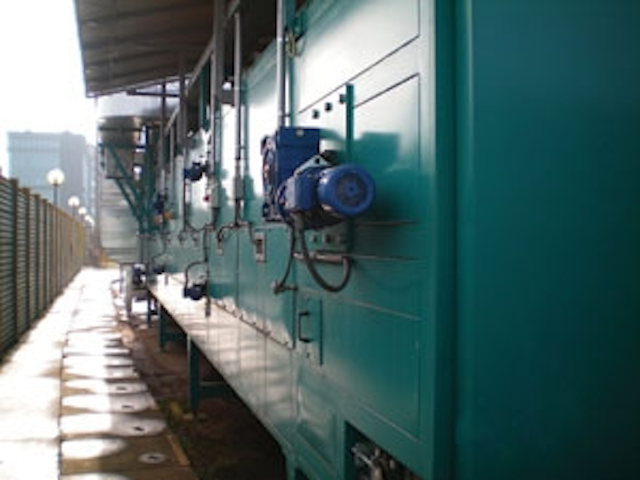 Man-hours and costs were saved through the efficiency of an engineered system: components of the four vault pipe segments were constructed offsite and arrived on the job ready for installation. Pictured here are the tie ins with their bypass pipes and various appurtances on the valve vault.
SFPUC exclusively specified steel pipe for this complex design criterion. Available in a variety of diameters well-suited for low and high-pressure situations alike, steel offered an economical solution for a facility with seismic design considerations.
Earthquakes, surge, water hammer, traffic vibrations, extreme temperatures, and unstable foundations are conditions where steel pipe is well-suited because of its ductility and high elongation factor. Its ability to absorb these stresses while maintaining watertight joints make it an ideal solution for Construction Management at Risk and Design Build work.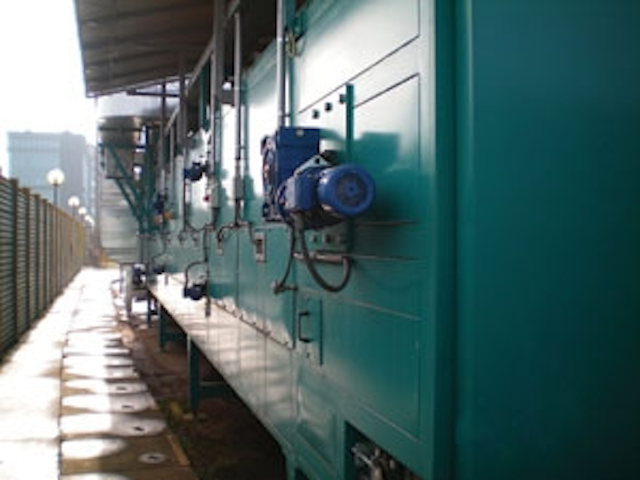 Simple buttstrap field joints allow this final pipe segment to easily fit between the wye in the background and the end of the UV train header in the foreground
Northwest Pipe's production facilities were able to make minor alignment and attachment adjustments as the project team encountered changing jobsite conditions. This allowed PCL to stick to its tight installation schedule. Another timesaver at the Tesla jobsite was the steel pipe's relative light weight. The large diameters fittings were shipped assembled from the plant in loads up to 21 feet wide and 70,000 lbs., helping reduce onsite assembly time and effort.
Tesla's confined valve fault configuration was easily accommodated with the versatility of the engineered steel pipe system. Manways, air valve outlets, pressure taps, and by-pass piping were all fit into the compact design, allowing for a smaller structure and thereby saving on material costs in constructing the vault itself.
---
About the Author:
Carrie Ashcraft is the Senior Marketing Analyst in Northwest Pipe Company's Water Transmission division. With a bachelor's degree in marketing and finance, she has worked in the water infrastructure industry since 1999. Ken Oslund is a 22-year Northwest Pipe veteran. Ken oversaw the project management effort for the Tesla Treatment Facility, coordinating design, manufacture and delivery logistics between facilities in California, Oregon, and Texas.
More WaterWorld Current Issue Articles
More WaterWorld Archives Issue Articles