PRODUCT SHOWCASE
Amiad Filtration Systems has introduced the self-cleaning AMF2 Microfiber Filter, suitable for treatment as fine as two microns.
Feb 1st, 2007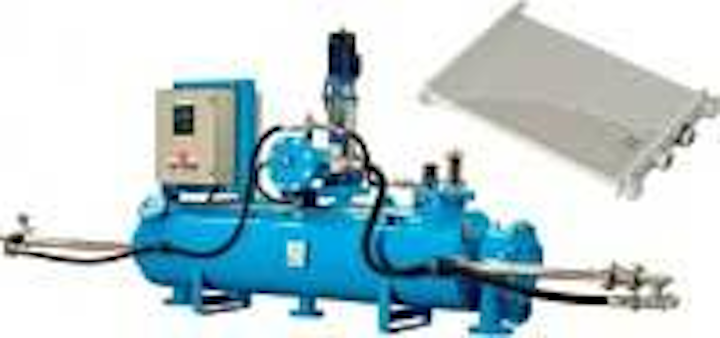 Microfiber filter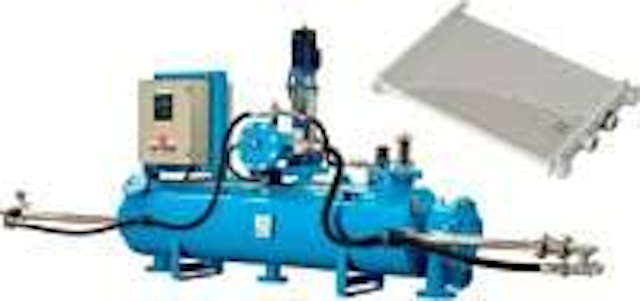 Click here to enlarge image
Amiad Filtration Systems has introduced the self-cleaning AMF2 Microfiber Filter, suitable for treatment as fine as two microns. The filter series is suitable for TSS, NTU & SDI reduction for potable and wastewater applications. It offers cartridge performance without cartridge replacement and can outperform traditional sand media systems. No chemical treatment is required for the self-cleaning process. The filter removes dirt particles as water flows through multi-layered microfiber cassettes. Dirt particles that accumulate on and in-between the microfiber layers create a pressure differential.
Amiad Filtration Systems
Oxnard, CA
Tel: 800-969-405 Web: www.amiadusa.com
Water loss monitoring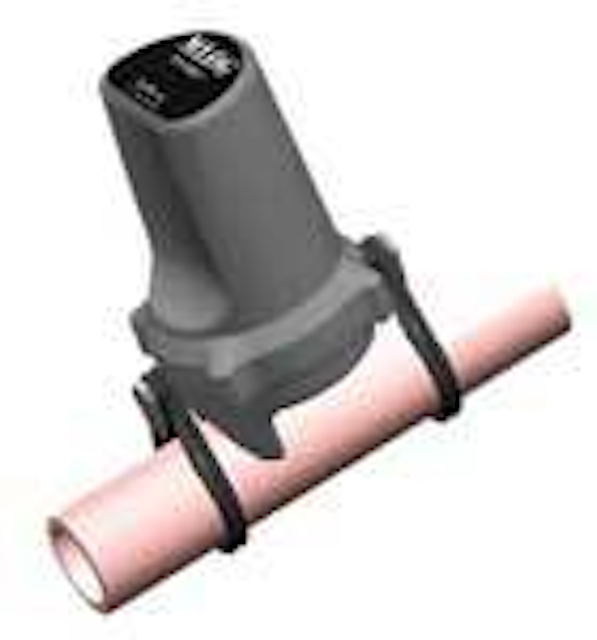 Click here to enlarge image
Itron's MLOGTM is a system of intelligent, wireless sensors that detect losses from the entire water distribution system every night, 365 days a year. Each battery-powered sensor is permanently installed on a service pipe near the water meter. The sensors analyze and save vibration patterns from every location in the water distribution system, using advanced signal processing to characterize sound patterns in the pipes over time. The water utility is alerted to the presence of leaks with the wireless transmission of sensor data. MLOG desktop software reanalyzes all data from the entire network every day. Sensor data can be transmitted from the distribution system using the utility's automatic meter reading system, or to a hand-held or vehicle-based radio controller.
Itron Inc.
Liberty Lake, WA
Tel: 866-374-8766
Web: www.itron.com
Basket strainers
Click here to enlarge image
Eaton's Model 72 Straight Flow Basket Strainers, in sizes for 10" to 18" pipelines, come equipped with special convoluted (pleated), perforated, or mesh lined straining screens. This design increases the amount of straining area available while reducing the overall basket size and weight. This smaller size and weight advantage makes it easy to remove the basket from the strainer housing - no lifting tackle is required. And all sizes of strainer come standard with quick opening covers for access to the strainer screen. The straight through flow design results in excellent flow characteristics and low initial pressure drop at start-up - an especially important consideration in larger size piping systems.
Eaton Filtration LLC
Elizabeth, NJ
Tel: 908-787-1000
Web: www.filtration.eaton.com
Septage processing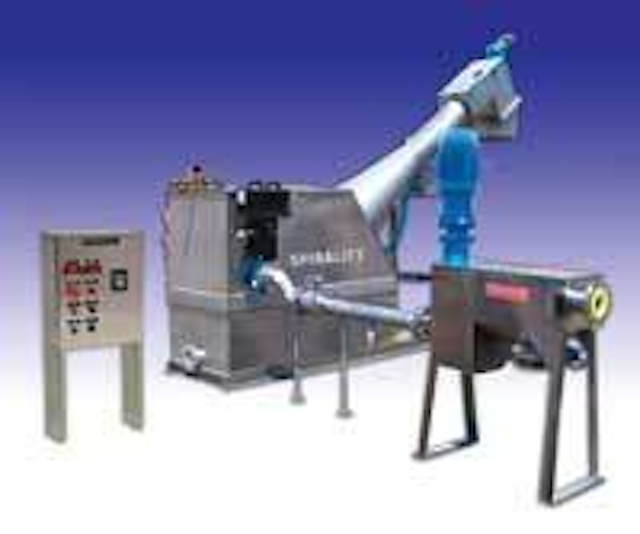 Click here to enlarge image
The Spiralift SR offers a screening and control system featuring a hauler interface for automatic receiving and processing of septage from vacuum trucks. The self-contained, streamlined system is designed to receive, screen and separate solids from raw septage or wastewater. The station incorporates a fine screening shaftless screw system, spray wash, dewatering zone and complete controls. Compacted solids are conveyed to a convenient elevation for discharge into a bin, bag or conveyor. The pre-engineered station is supplied with an automatic control system which controls and monitors all system operations. An optional billing system with keypad or credit card for security can be provided. This option offers accurate billing, automatically validating, monitoring and recording septage hauler transactions.
Franklin Miller Inc.
Livingston, NJ
Tel: 973-535-9200
Web: www.franklinmiller.com
Vacuum trucks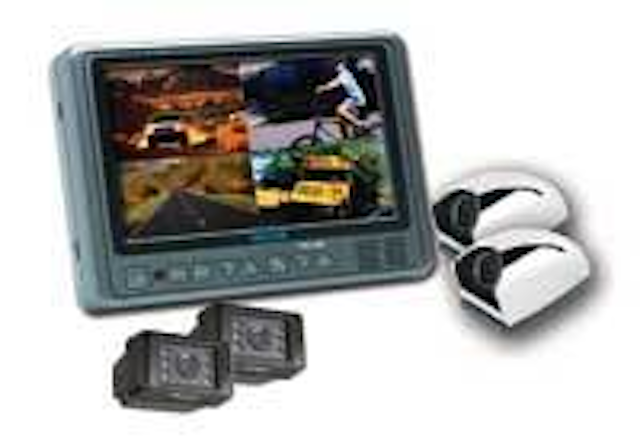 Click here to enlarge image
Vactor Manufacturing has introduced the Vactor® Vision Camera System, which is designed to help drivers operate any Vactor truck with optimum safety to surrounding pedestrians, traffic and property. Supporting up to four exterior cameras, the new vehicle safety camera system provides clear views on a high-resolution, color LCD monitor to help truck personnel work and operate more safely in dangerous conditions, such as high traffic areas. All four images can be viewed simultaneously or in any combination on the monitor in split screen view, or scanned one at a time in full-screen mode. Specific cameras can be triggered to activate with turn signals or reverse gear shifting. The aerodynamic cameras feature impact-resistant housing and waterproof cable connectors, and are equipped with non-corrosive, stainless steel hardware to mount to any flat surface.
Vactor Manufacturing
Streator, IL
Tel: 800-627-3171
Web: www.vactor.com
Chemical feeder
Click here to enlarge image
Built around a patent-pending flow control technology, the new Liqua-Flow Automatic Vacuum Chemical Feeder from Portacel dispenses and meters water treatment chemicals at flow rates from 3 to 20,000 gal/day with a ±2% level of accuracy. With the versatility to dispense six different chemicals, the vacuum feeder can meet disinfection requirements for municipal water and wastewater treatment. Unlike other vacuum feed systems that regulate flow based on the position of a v-notch and calibration of a rotameter or column, the Liqua-Flow feeder measures actual chemical flow through the doser with an electronic sensor. By comparing sensor readings with the user-selected flow rate, the feeder automatically adjusts the v-notch position to provide the desired flow through the ejector.
Portacel Inc., a Div. of ITT Corp.
Houston, TX
Tel: 281-363-2091
Motor circuit protection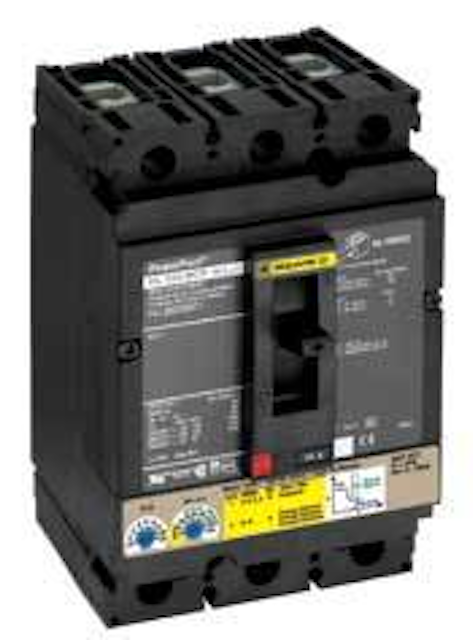 Click here to enlarge image
The new Square D® PowerPact® electronic Motor Circuit Protectors (MCPs) provide a solution for motor branch short circuit protection. The devices also offer a wide range of adjustment to meet motor starting needs. The design includes two dials to allow a customer to adjust settings based on the characteristics of the motor. The first dial allows for Full Load Amperes (FLA) adjustment across the range of the frame size, while the second dial selects the type of motor protection based on Automatic 1 for Standard Efficiency or Automatic 2 for High Energy Efficiency.
Schneider Electric
Palatine IL
Tel: 800-392-8781
Web: www.us.squared.com
Shaft alignment system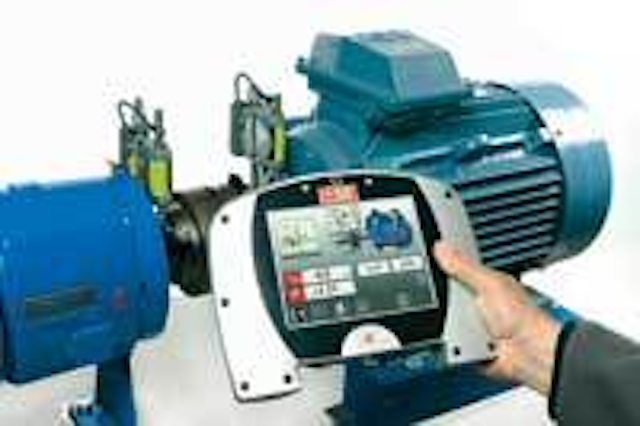 Click here to enlarge image
VibrAlign has introduced the new Fixturlaser XA laser shaft alignment system. The system incorporates many technologies new to laser shaft alignment, along with completely redesigned software. With the device, users will be able to perform alignments significantly faster - XA stands for "Express Alignment". The touch-screen graphical user interface now incorporates animated, 3-dimensional graphics. The screen graphics keep the user in touch with exactly where they are in the process. The system uses a rectangular 30 millimeter detector that reduces the need for preliminary rough alignment. It also uses a line laser in place of the traditional point laser, adding to improved target acquisition and range.
VibrAlign Inc.
Richmond, VA
Tel: 800-394-3279
Web: www.vibralign.com