PRODUCTS & SERVICES CORROSION CONTROL
Patented SpectraShieldTM liner is a spray-applied, silicone-modified polyurea system that is used to rehabilitate and protect wastewater structures such as manholes, wet wells, or wastewater treatment plant facilities.
May 1st, 2007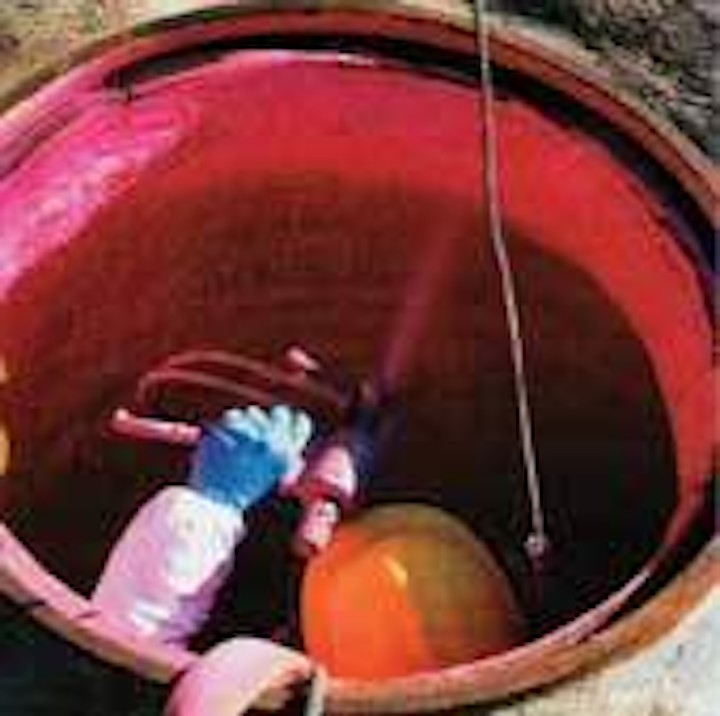 Spray-applied liner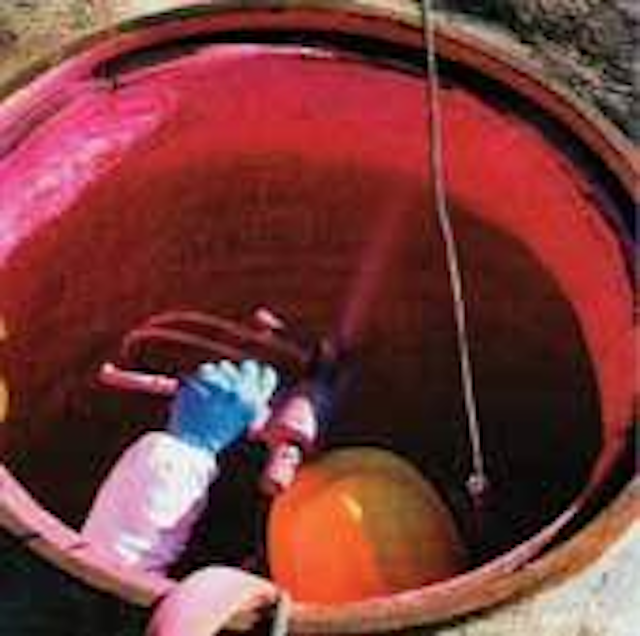 Click here to enlarge image
Patented SpectraShieldTM liner is a spray-applied, silicone-modified polyurea system that is used to rehabilitate and protect wastewater structures such as manholes, wet wells, or wastewater treatment plant facilities. Following preparation, the lining process begins with a first barrier coat of the silicone-modified polyurea. This moisture barrier and adhesion coat becomes the inside layer of a multilayered system that will form a stress skin panel when complete. Next a surfacing coat of closed-cell foam is applied. The foam fills all the voids, eroded areas, bugholes, and missing mortar joints, and restores the surface to its original emplacement. Finally a second barrier coat of the silicone-modified polyurea provides the third layer of the multilayer stress skin panel. SpectraShield stops groundwater infiltration, prevents corrosion and comes with a 10-year warranty. A typical 7-foot-deep manhole can be completed in less than one hour.
CCI Spectrum Inc.
Jacksonville, FL
Tel: 904-268-4951
Web: www.spectrashield.com
Corrosion resistant pipe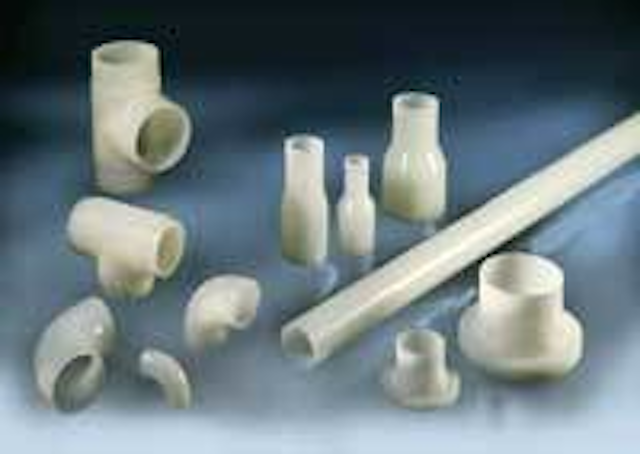 Click here to enlarge image
Asahi/America's Halar® piping system is resistant to 98%+ sulfuric acid. Halar® (E-CTFE) is the only material resistant to 98% sulfuric acid that may be currently used in water and wastewater applications. It is most likely the best material for handling high concentrations of sodium hypochlorite, sulfuric acid and sodium hydroxide. Additionally, E-CTFE has good electrical properties and a broad-use temperature range. Chemical suppliers have been shipping a true 98% + concentration of sulfuric acid instead of Baume 66 sulfuric acid to water, wastewater, and R/O plants in Florida. This change in chemistry can potentially cause failures in the piping systems currently in use. Specifically, the piping materials that may be affected are: PVC, CPVC, and PVDF.
Asahi/America Inc.
Malden, MA
Tel: 781-321-5409
Web: www.asahi-america.com
Pipe rehabilitation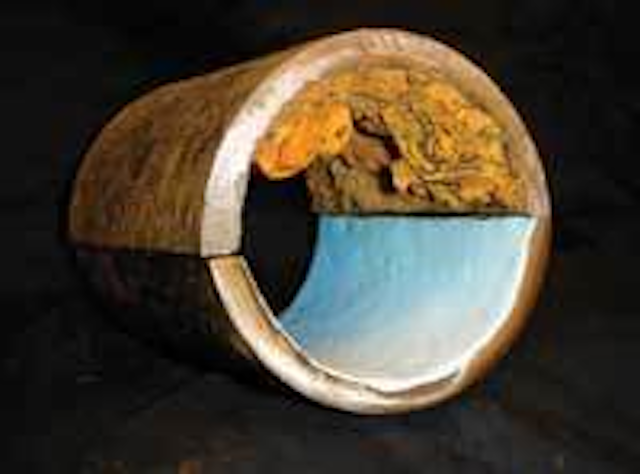 Click here to enlarge image
CuraFlo® offers two in situ pipe renewal systems that improve water quality, increase flow and prevent corrosion induced leaks in deteriorated metal and cement-based pipes. Leaky pipes clogged with corrosion or minerals can be cleaned and lined to perform better-than-new pipes for significantly less cost than replacement and at only a fraction of the time and disruption. For small diameter pipes (½" - 4"), the company's Engineered Flow Lining SystemTM blows its proprietary CuraPoxy® epoxy coating through pre-cleaned pipes. In larger pipes up to 36", the CuraFlo Spincast System centrifugally spins the coating to interior pipe surfaces. CuraPoxy is certified to ANSI/NSF Standard 61 for pipes carrying cold and commercial hot potable water, and systems can be returned to service in as little as five hours.
CuraFlo Spincast Services
Beachwood, OH
Tel: 216-910-1786
Web: www.curaflospincast.com
Corrosion monitor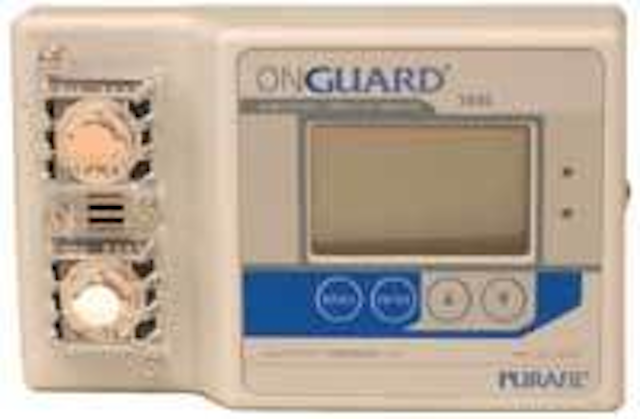 Click here to enlarge image
For active, continuous reactivity monitoring in environments where corrosive gases, such as hydrogen sulfide, are prevalent, Purafil's OnGuard® 3000 (OG3) Atmospheric Corrosion Monitor can gauge the real-time effects of corrosion on electronics in control rooms, motor control centers or rack rooms. The device uses copper- and silver-plated quartz crystal microbalance sensors to measure the mass accumulation of corrosive film on sensitive metals. The monitor also generates minute-by-minute corrosion level readings that predict and prevent computer failure, increase the reliability of electronic instruments and identify air quality trends. The system can also gauge temperature, relative humidity and differential room pressure and project the environment's ISA severity level. The OG3 can be operated independently as a data logger or can be wired directly into a SCADA system. Operators can upload data to a personal computer for viewing and graphing, and they can adjust readings to reflect typical corrosion levels in their industry or application.
Purafil
Doraville, GA
Tel: 800-222-6367
Web: www.purafilonguard.com
Coating systems
Sauereisen recently introduced the latest variation of its SewerGard family. SewerGard Glaze No. 210G is a polymer coating that complements the rest of a line that originated in the 1980s. It provides longevity where either a topcoat or economical, stand-alone lining is required to protect wastewater infrastructure. The glaze is composed of 100% solids epoxy and shares the same chemical resistance as the company's proven No. 210. When used as a topcoat, the glaze adds an extra layer of protection against microbiologically induced corrosion (MIC). Some specifications include it as a glossy topping to other filled systems by Sauereisen. For less extreme applications, the glaze works well on its own.
Sauereisen Inc.
Pittsburgh, PA
Tel: 412-963-0303
Web: www.sauereisen.com
Coating system
Click here to enlarge image
A.W. Chesterton has developed a coating system using two advanced composite technologies: ARC 791 Polymer Quartz Composite and ARC S1HB Reinforced Composite. ARC 791 is an all-purpose quartz-reinforced composite for most concrete repairs and chemical containment. It is generally used to repair and upgrade concrete surfaces or used as a replacement for acid resistant tiles, epoxy mortars, fiberglass, and other overlayments. ARC S1HB is a composite lining formulated to protect concrete surfaces from corrosion and chemical attack. It allows for uniform coverage over rough surfaces and yields excellent barrier properties for long-term corrosion and chemical resistance in immersion exposures. The 100% solids, seamless protection system can be used to protect wet wells, junction boxes, manholes and pipes that suffer from the effects of H2S corrosion and abrasion and damaging impacts from objects which access these systems.
A.W. Chesterton Co.
Groveland, MA
Tel: 978-469-6448
Web: www.chesterton.com
Fiberglass enclosures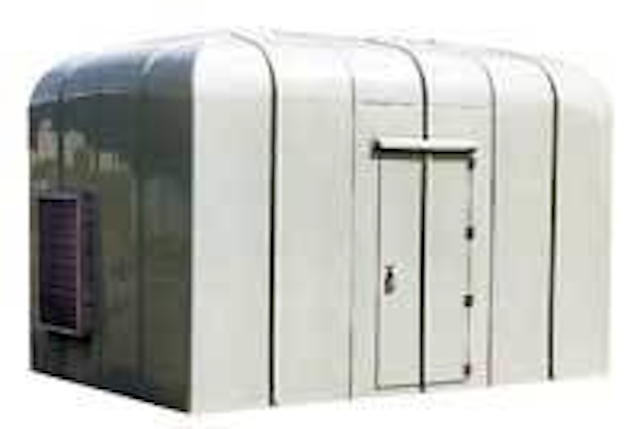 Click here to enlarge image
The AegisTM fiberglass enclosure line is lightweight and corrosion-resistant. The weather-tight enclosures are designed to house mechanical equipment and/or supplies such as chlorination equipment, chemicals, power and generation equipment, pumps, monitoring equipment and a multitude of other systems and inventory. Standard features include non-corrosive fiberglass construction, UV-resistant gel coat finish, lockable walk-in access and weather-resistant hardware. Optional features include colors, insulation, heat, light(s), fans, mounting channel and electrical accessories.
Aegis Shelters Division of CDR Systems Group
Ormond Beach, FL
Tel: 386-615-9510
Web: www.aegisshelters.com
Corrosion control
Boyle's experience in the area of corrosion control includes internal and external pipe corrosion, marine environment corrosion, and lead and copper corrosion of household plumbing fixtures. This experience includes desktop evaluations, analytical sectioning of pipes and pipe loop and rack studies. The company has expertise in this highly specialized field and has directed the work of several existing and previous projects, including lead and copper corrosion studies for various municipal clients; pipeline corrosion inspection for water projects; and marine environment studies for coastal municipalities. Recently, Boyle completed the American Water Works Association Research Foundation (AWWARF) study on the effects of electrical grounding on pipe integrity and shock hazard in order to evaluate the relationship between electrical currents and the service life of water distribution pipe materials. The AWWARF study involved working with 20 of the largest utilities in the U.S.
Boyle Engineering Corp.
Newport Beach, CA
Tel: 949-476-3300
Web: www.boyleengineering.com
Polymer mortar pipe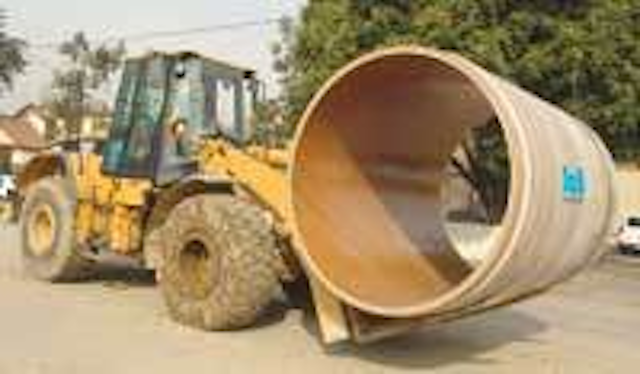 Click here to enlarge image
Hobas centrifugally cast, fiberglass-reinforced, polymer mortar pipe is inherently corrosion resistant to its interior and exterior environment without linings or coatings. It is widely used in both new construction and rehab for corrosive environments such as foul air, wastewater and contaminated drainage. It is also approved for potable water. The pipe can have a service life of 100 years or more. There are no liners or coatings to maintain or replace and no rehabilitation costs due to corrosion. Hydraulic characteristics remain substantially unchanged over time, preserving the sewer flow capacity, delaying relief line construction and avoiding costs for premature replacement. Leak-free push-together joints are a major benefit, but the pipe is also specified for its lightweight, high strength and ease of installation. It is ideal for open cut, above ground, direct bury and nearly every trenchless application including microtunneling/jacking, tunnel lining and sliplining.
Hobas
Houston, TX
Tel: 800-856-7473
Web: www.hobaspipe.com
Odor control systems
Click here to enlarge image
Duall offers a selection of corrosion-resistant DuallastTM FRP and thermoplastic chemical scrubbers, carbon adsorbers, fans and ventilation ducting for municipal wastewater treatment odor control applications. Products include the company's AroBIOSTM Bioscrubbers incorporating international award-winning biological odor control technology.
Duall Division, Met-Pro Corp.
Owosso, MI
Tel: 989-725-8184
Web: www.dualldiv.com
Manhole liner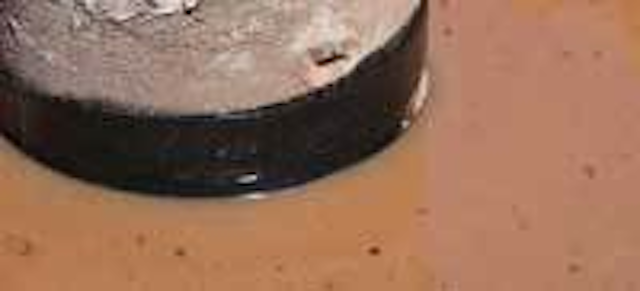 Click here to enlarge image
The Riser-WrapTM seal is a two-layer system designed for corrosion and sealing protection on encapsulating manholes and pipelines. It seals joints against ground water infiltration and is tolerant to soil stress, UV and freeze-thaw conditions. The first layer is a sealant encapsulated by a heat shrink sleeve − a 2.5 mm cross-linked, high-density polyethylene membrane. Applications are for manholes (pre-cast base, cone, risers, cast iron frame), concrete vaults boxes, septic tank joints, repair and step-down joints. It can be used for rehab and new construction.
Pipeline Seal & Insulator, Inc.
Houston, TX
Tel: 800-423-2410
Web: www.pipelineseal.com
Coating systems
With its comprehensive ControlTechTM coatings line, Sherwin-Williams Industrial and Marine Coatings group offers municipal and industrial water/wastewater treatment facilities a comprehensive line of low-VOC, high-performance coating systems for tank linings, secondary containment, and corrosion control. The ControlTech line includes 26 low-VOC, high-solids coatings engineered for use on concrete or steel tanks, floors, drains, clarifiers, sumps and slabs, manholes, lift stations and wet wells. The line includes numerous thin-film and medium-film systems; a number of laminates including single, double and flexible basecoat systems; several mortar and mortar laminate systems ranging from 1/8" to 1/4" in thickness; and the Sherwin-Williams EnviroLastic® Polyurea coating systems for potable water, concrete, steel, geotextile and repair applications.
Sherwin-Williams Industrial and Marine Coatings
Berea, OH
Tel: 800-524-5979
Web: www.sherwin-williams.com/im
Cathodic protection
Matcor has been granted U.S. patent No. 7,081,187 for a new impressed-current cathodic protection system. The invention adds to the company's SPLT-Anode product line. The system prevents corrosion in the interior of larger diameter salt and wastewater metallic pipelines. This is the fourth patent assigned to the company, and is the first internal cathodic prevention system to use a custom version of the SPL-Anode, an anode system engineered to inhibit the development of corrosion. The cathodic protection system is a double-ended, flexible anode assembly that is placed inside a pipeline. Each end of the anode assembly has a pressure-seal fitting where the DC electrical power supply is connected.
Matcor
Doylestown, PA
Tel: 800-523-6692
Web: www.matcor.com