PRODUCT SHOWCASE
Hach Company has received Safety Act Designation and Certification from the Department of Homeland Security (DHS)...
Aug 1st, 2007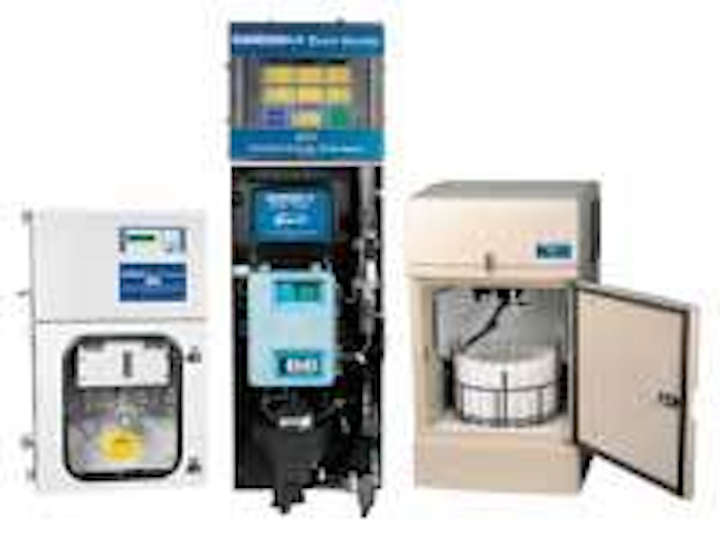 Security monitoring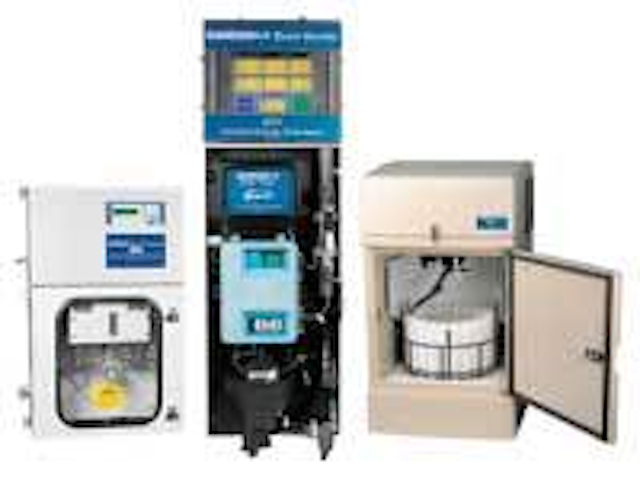 Click here to enlarge image
Hach Company has received Safety Act Designation and Certification from the Department of Homeland Security (DHS) for GuardianBlueTM - an early warning monitoring system designed to help cities protect their drinking water systems from terrorist contamination attacks and real-world events. The Safety Act provides litigation protection for users and their contractors. Certification signifies the Department of Homeland Security approved the system as anti-terrorist technology. Hach's certification is based on a review of three years of test data including government testing using actual warfare agents. The GuardianBlue Early Warning System is now available for installation in water distribution systems. The system can detect, alert and classify contaminants from cyanide and pesticides to ricin and VX. The system can also detect, alert, classify and learn real-world events and unknown contaminants in water distribution systems.
Hach Homeland Security Technologies
Loveland, CO
Tel: 800-604-3493
Web: www.hach.com
Shaft/coupling alignment
Click here to enlarge image
Optalign® smart is a new generation of Laser Shaft/Coupling Alignment Systems from Ludeca. The product line features a modular concept that allows users to design their own shaft alignment system, acquiring the exact features they need, with the ability to add more capabilities as job demands grow or when budget allows. The system's alphanumeric keyboard with navigation, menu keys and help text produce an easily understood screen picture of measurement results. The patented automatic Continuous Sweep measurement mode evaluates hundreds of readings during shaft rotation. The end result is less shimming and horizontal adjustments because of much more accurately measured misalignment. Better alignments save bearings, mechanical seals, couplings and gears. Reduction in maintenance costs increase profitability. Smoother running rotating equipment contributes to energy savings.
Ludeca Inc.
Doral, FL
Tel: 305-591-8935
Web: www.ludeca.com
Hypochlorite generator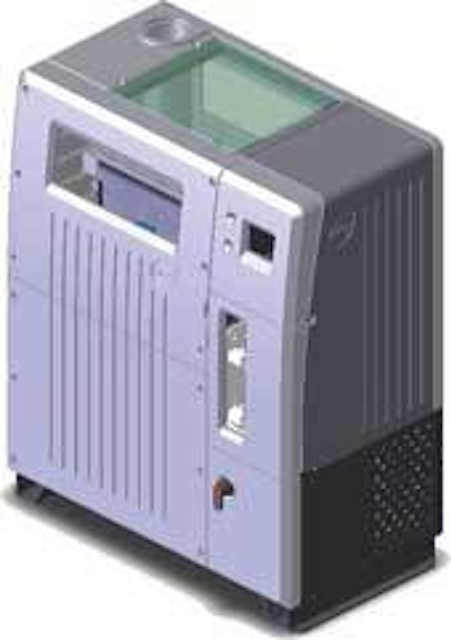 Click here to enlarge image
Miox is releasing a complete redesign of its on-site chlorine generation equipment. It will be available for delivery in the fall of 2007. The new system features Allen Bradley controls and expansion capacity up to five times within the same cabinet enclosure. The system simplifies conversion between hypochlorite and mixed oxidants. Fans for air cooling also drive an integrated hydrogen dilution system. The system has a plug-and-play modular component design for access and interchangeability.
Miox Corp.
Albuquerque, NM
Tel: 800-646-9426
Web: www.miox.com
Multi-purpose controller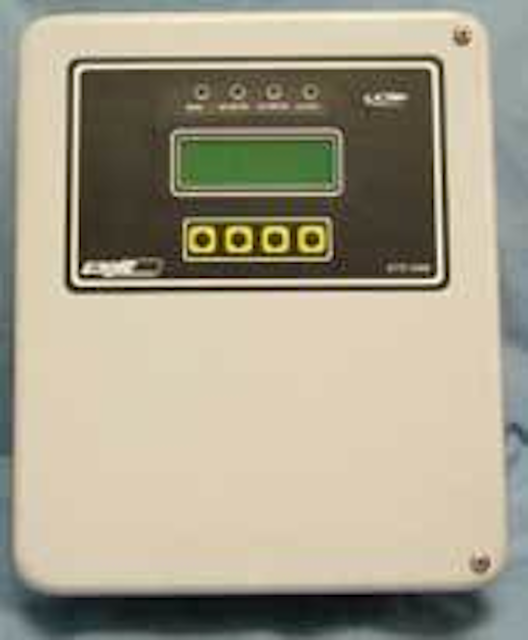 Click here to enlarge image
The new Eagle Microsystems ATC-1000 Multi-purpose Controller offers a wide variety of I/O to provide users the ability to perform both discrete and continuous process control. The instrument is user-configurable so potential applications for the unit are only limited by the user's imagination. The controller provides two 4-20 mA outputs as well as multiple powered and dry contacts for such applications as batch control, pump control, automatic tank refill, and dilution control. A serial output is also available for direct interface to a plant control system.
Eagle Microsystems Inc.
Pottstown, PA
Tel: 800-780-8636
Web: www.eaglemicrosystems.com
Ion chromatography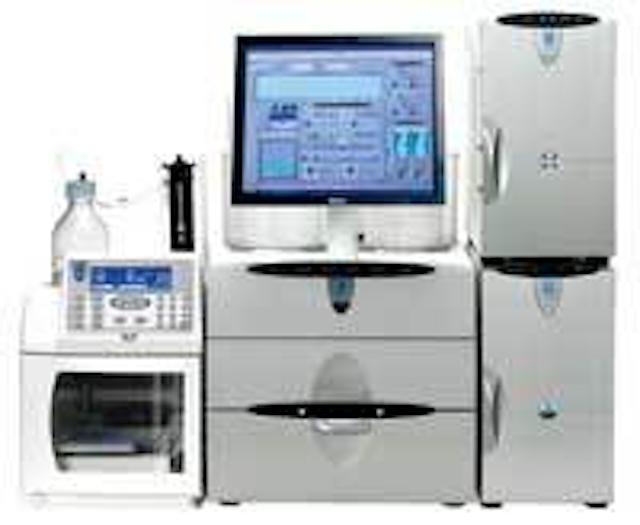 Click here to enlarge image
Detection of trace amounts of contaminants in municipal water systems is not only important for regulatory compliance, but also for consumer health. The ICS-3000 ion chromatography system from Dionex makes trace determinations easier than ever, using two-dimensional ion chromatography (2-D IC) methods. These automated methods divert matrix ions while retaining analytes of interest, allowing high-volume injections without column overloading or peak broadening. Dionex has worked closely with the US EPA to develop methods for detecting low concentrations of contaminants.
Dionex Corp.
Sunnyvale, CA
Tel: 408-737-0700
Web: www.dionex.com
Water hammer detection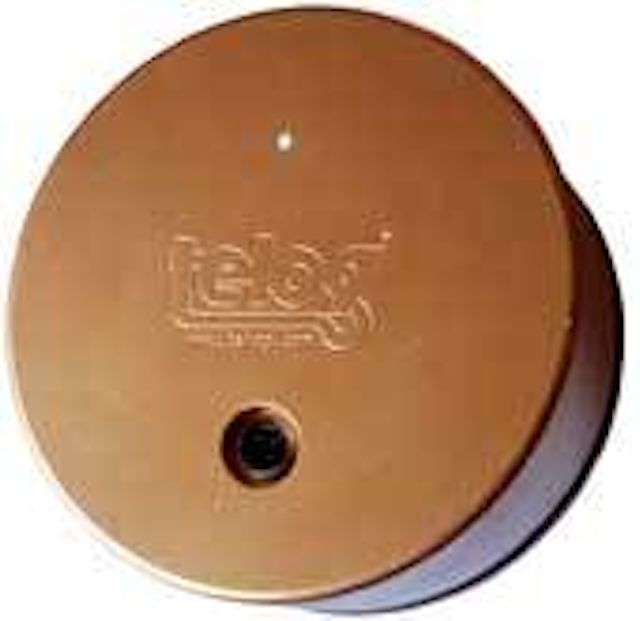 Click here to enlarge image
Telog Instruments has released a new impulse recorder for monitoring of water hammer and negative pressure events. The recorder is based on the company's HPR-31 hydrant pressure recorder, which monitors water pressure at the hydrant or at the customer site. The new device, the HPR-31i, monitors and captures water pressure impulse events in the distribution system caused by power outages, routine pump shut-downs, valve operations, flushing, firefighting, main breaks and other events that create water surges and low or negative pressure events. The device records and time-stamps waveform pressure occurrences that are above or below set pressure parameters at user-programmable rates of up to 20 samples per second.
Telog Instruments
Victor, NY
Tel: 585-742-3000
Web: www.telog.com
Water monitoring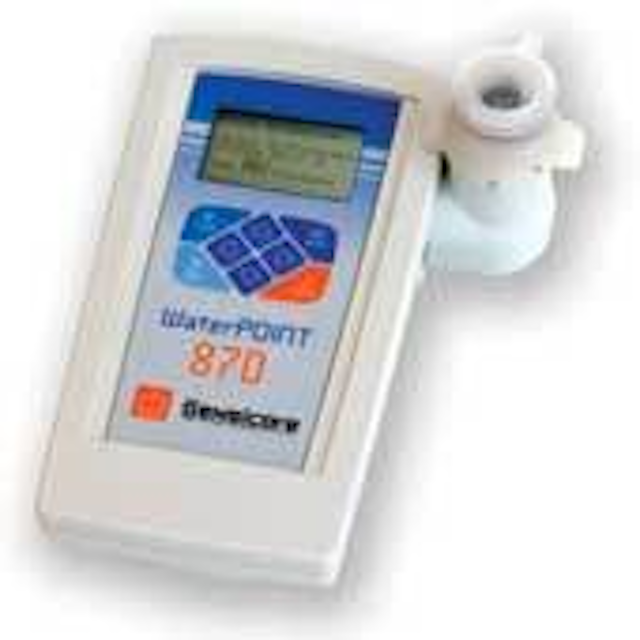 Click here to enlarge image
Sensicore has added new capabilities to its WaterPOINT 870 handheld water analysis system that significantly reduces calibration time. The reduced complexity of calibration and simplified use improves precision, correlation and temperature compensation and results in improved accuracy overall. These latest improvements allow field personnel to get up and running quickly, increasing the number of sites that can be tested in a day and reducing the overall time required to achieve actionable results in the field. The device offers a variety of sensor configurations that allow users to choose the right test kit for their application, such as ISE, Monochloramine or Free Chlorine.
Sensicore
Ann Arbor, MI
Web: www.sensicore.com
Washer/compactor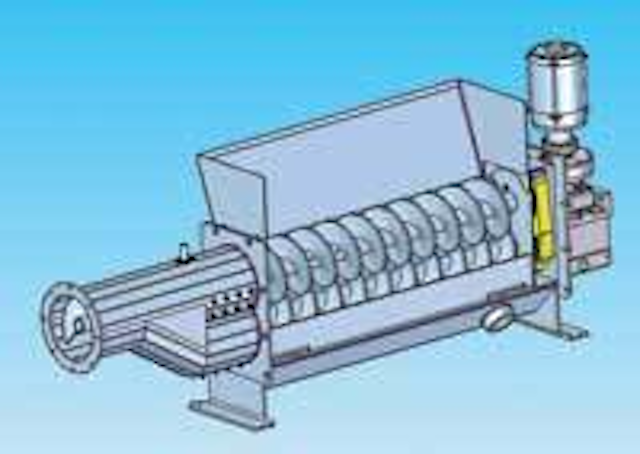 Click here to enlarge image
The Duperon® Washer Compactor features patent-pending dual-auger technology that is self-cleaning and eliminates clogging, bridging and jamming. As an advantage over single auger designs, the compactor does not rely on friction to feed debris through the compaction zone. For example, if little or no frictional force is present (grease) than the screws cannot produce an axial compacting force as the debris will simply smear across the auger's flight. With the twin screw design, the low friction substance acted upon by both screws effectively removes the frictional force from the equation. The dual screw design will not allow the same amount of smearing across the flight. This gives the debris no other place to go but towards the compaction section. Compacted debris is light grey in color with up to 82% volume reduction.
Duperon Corp.
Saginaw, MI
Tel: 800-383-8479
Web: www.duperon.com