Software & Automation
Collection of product and news announcement focused on Computer Software & Automation

Sep 1st, 2013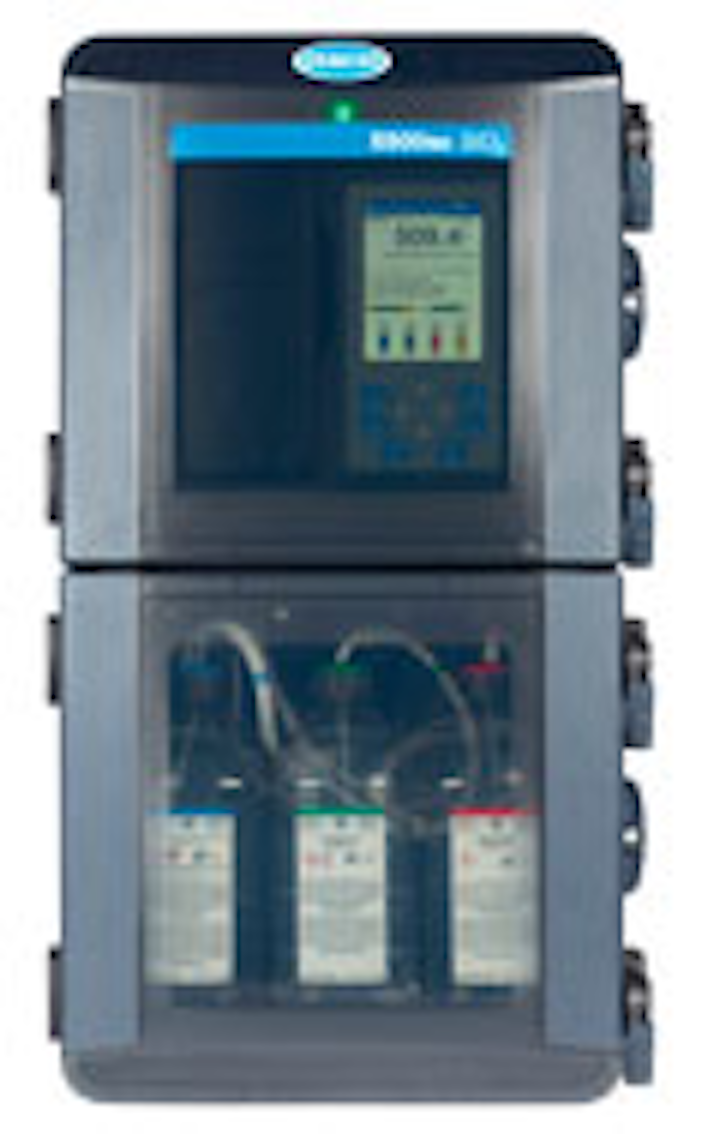 SCADA software for Windows 8
Iconics has released its new version 10.8 of Genesis64® and MobileHMI® HMI/SCADA, Energy AnalytiX® and FDDWorX® (Fault Detection and Diagnostics) software solutions. Designed and certified for Windows 8, Windows 8 apps and Windows 2012 Server operating systems, the updates take advantage of these Microsoft operating systems. Users can visualize current plant, pumping and well site operations from any Windows 8 device with fully animated graphics and extensive charts and trends. They also can respond to alarms and alerts in real-time. www.iconics.com/mobilehmi/8
Hach launches 5500sc Silica Analyzer
Hach Company has introduced the Hach 5500sc Silica Analyzer for the power industry. This analyzer is specifically designed and engineered to improve on the highly reliable Series 5000 Silica Analyzer. The 5500sc is designed to reduce maintenance and user interaction due to the collection of improvements to what Hach claimed is the industry's "only Silica Analyzer with a pressurized reagent delivery system".
Hach said the 5500sc has a pressurized reagent delivery system that helps eliminate the frequent maintenance associated with analyzers that use traditional pump systems. The 5500sc can operate continuously for up to 90 days on only two liters of the needed reagents, which is designed to help facilities reduce user interaction with longer replacement intervals
New reagent change process features colour coded caps that allow changeover with a twist of the cap – eliminating spills on the instrument, floor or operator clothing. Hach's proprietary Prognosys® technology Predictive diagnostic tools are said to help reduce unplanned downtime due to, alerting operators before there is an issue and walking through the steps to correct it. www.hach.com
Multivariable transmitters enhance flow and level measurements
| | |
| --- | --- |
| | |
ABB's Measurement Products' business has announced the US release for the new multivariable transmitters in the 266 series. The transmitters have been designed to directly calculate the mass flow or standard volume flow for gases, vapors and liquids with dynamic flow compensation from three process variables: differential pressure, absolute pressure and temperature. The transmitters enhance differential pressure flow measurements of DP primary elements such as Orifice Plates, Pitot Tubes, Venturis, and Wedge Meters. Apart from pressure dependent and/or temperature dependent changes to the density of the fluid, the transmitters also correct for such parameters as the discharge coefficient, thermal expansion of pipelines and primary device, along with the Reynolds number. In addition, these instruments can measure the level of liquid-filled tanks and boiler drum level with temperature and/or pressure dependent density changes of the process medium. www.abb.com/measurement
Xylem rolls out TomTom to help meet KPIs
Xylem Water Solutions UK has rolled out an advanced TomTom system in the UK – featuring integrated tracking, navigation and vehicle diagnostic devices – across its entire 192-strong commercial fleet. The move, supported by official TomTom partner F16 Consulting, will enable Xylem to provide customers with reliable ETAs, ensure its drivers arrive at site on time and generate substantial fuel and efficiency savings.
Paul Whiteside, Xylem Water Solutions' logistics manager, said: "We are regularly measured against Service Level Agreement KPIs by our customers and TomTom will help ensure we hit our agreed targets." www.tomtom.com