World News
The U.S. Environmental Protection Agency (EPA) has released an online mapping tool to provide users with information about their watershed and water supplier, as well as information about possible sources of pollution that could affect communities' water supply.
Mar 1st, 2016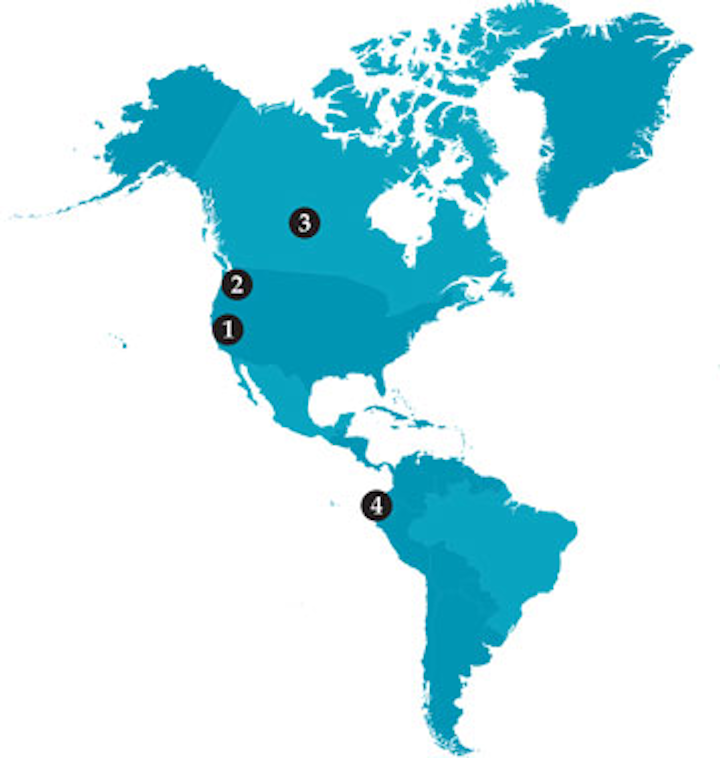 1) US: California
The U.S. Environmental Protection Agency (EPA) has released an online mapping tool to provide users with information about their watershed and water supplier, as well as information about possible sources of pollution that could affect communities' water supply. Known as the Drinking Water Mapping Application to Protect Source Waters, it was developed in consultation with EPA regional drinking water programs, state drinking water regulators and public water systems.
2) US: Washington
Does living near an oil or natural gas well affect your drinking water? According to Professor Rob Jackson, professor of Earth System Science at Stanford University, it's "no, but there are exceptions". Having studied groundwater quality at oil and gas fields throughout the US, the Professor presented his findings at the annual meeting of the American Association for the Advancement of Science. He said that most cases of groundwater contamination were caused by poorly constructed wells, pointing to a widely publicised case in Parker County, Texas.
3) Canada
Spanish engineering firm Acciona Agua has entered the Canadian water and wastewater treatment market with a CAD217 million (US$155.9m) drinking water contract. The design, construction, operation, rehabilitation and financing contract will cover a drinking water treatment plant and a water storage facility in Saint John, New Brunswick. The project, which the company will carry out with Brookfield Financial & North American Contractors (NAC), involves the renewal of part of the water distribution system in the city. Acciona has been involved with civil infrastructure and building projects across Canada since 2001 but this is the first for water.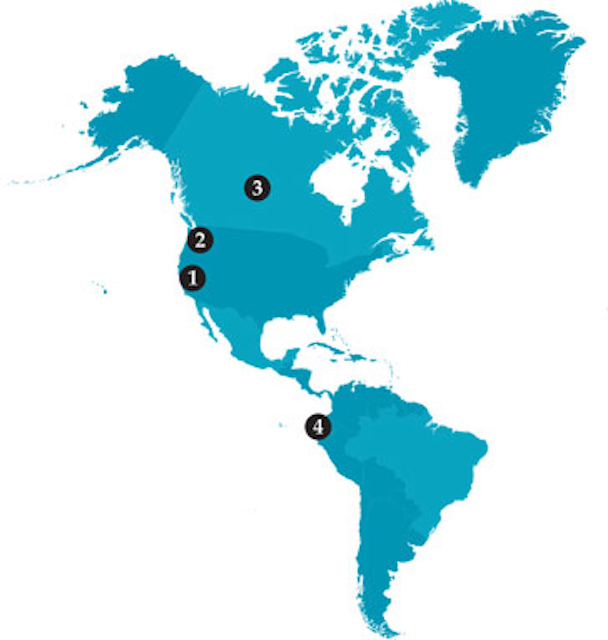 4) Ecuador
The Decentralized Autonomous Government of the Municipality of Cantón Esmeraldas (Ecuador) has awarded a contract for the construction, extension and improvement of water supply in Esmeraldas for US$30 million. The project will be carried out in a joint venture by Spanish firm Acciona Agua (51%) together with engineering company BTD (49%). To supply water to 200,000 people, the two-year turnkey contract is being financed by the Inter-American Development Bank and includes a potable water plant and an electricity substation.
5) UK
Utility Scottish Water has appointed two joint ventures - ARC, comprising of Atkins and RPS, and m2, comprising MWH and Mott MacDonald - to provide technical consultancy support in the 2015-2021 investment programme. The contract is worth £120 million over six years divided between the two ventures, with an option for Scottish Water to extend the agreement to 2027. The two joint ventures form a framework of consultancy contractors which will be used to support Scottish Water and its construction Alliance partners in the delivery of construction and maintenance projects between now and 2021.
6) Denmark
Denmark is embarking on a journey to turn its fleet of wastewater treatment plants (WWTP) from energy consumers to producers. First up will be the Egå Renseanlæg treatment plant in Aarhus, which, when fully operational in July this year is expected to produce 50% more electricity than it consumes. Utility Aarhus Vand will be working with technology company EnviDan International and civil engineering contractor Per Aarsleff to complete the project. The utility, which operates 10 WWTPs in total treating 35 million m3/year, has wider ambitions to be both energy and CO2 neutral by 2030.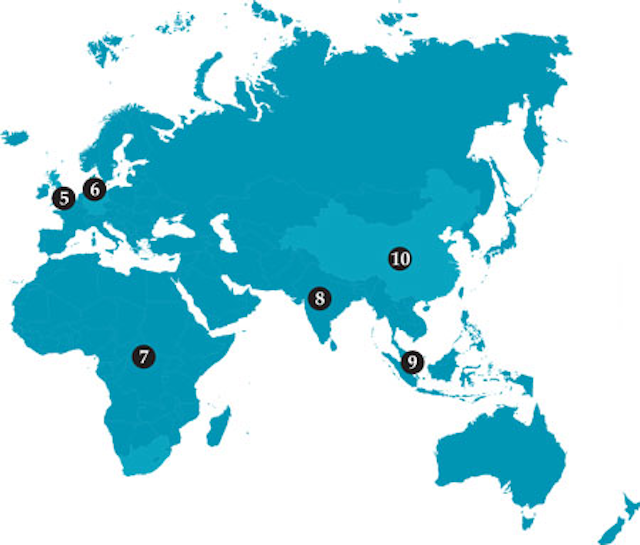 7) Africa
French company SUEZ has secured €56 million worth of water contracts in Sub-Saharan Africa that will collectively supply a total of about five million people. The multiple contracts include: a contract to construct a 180,000 m3/day Ziga II drinking water treatment plant in Burkina Faso, to build the first phase of the 142,500 m3/day Kigoro drinking water treatment plant that will supply Nairobi, Kenya; a construction contract for a 300,000 m3/day treatment plant in Mali and three drinking water production contracts in Ivory Coast.
8) India
Around 10 million people in Indian capital city Delhi had their water supplies disrupted after riots led to the Munak canal being sabotaged. The canal supplies the majority of water to 16 million people in the city and was sabotaged by the Jat community as part of riot with the government over the availability of jobs. The army took control of parts of the canal with estimates suggesting it would take four days to fix. A total of 19 people were reportedly killed during the riots.
9) Singapore
Water company Hyflux said it will continue to focus on the consumer segment after posting lower profits (S$41.3 million) from 2015 than the previous year (S$57.5 million). In a financial statement, the company reported an increase in revenue by 39% to S$445.2 million in 2015, compared with S$321.4 million in 2014. It was in October 2015 when the company branched out into the solid waste market, partnering with Mitsubishi to win a waste to energy project in Singapore. Hyflux acquired a 50% stake in bottled water company PT Oasis in Indonesia and 30% stake in Kaqun Europe.
10) China
Veolia continues to push into the industrial water treatment market and won a contract with Shanghai Bacchus to build turnkey wastewater treatment plants in Tianjin and Chengdu. Bacchus manufactures alcopops and will take delivery of several of Veolia Water Technologies China's technologies, including upflow anaerobic sludge blanket and biological activated sludge. Typically, wastewater generated from food & beverage processing operations contains high concentrations of BOD, COD and suspended solids.
More Water & WasteWater International Current Issue Articles
More Water & WasteWater International Archives Issue Articles