La Plata to upgrade water system with advanced metering, remote disconnect
The Town of La Plata, Md., will upgrade its water system with Mueller Systems' state-of-the-art advanced metering infrastructure (AMI) network and remote disconnect meters (RDM)...
Aug 30th, 2012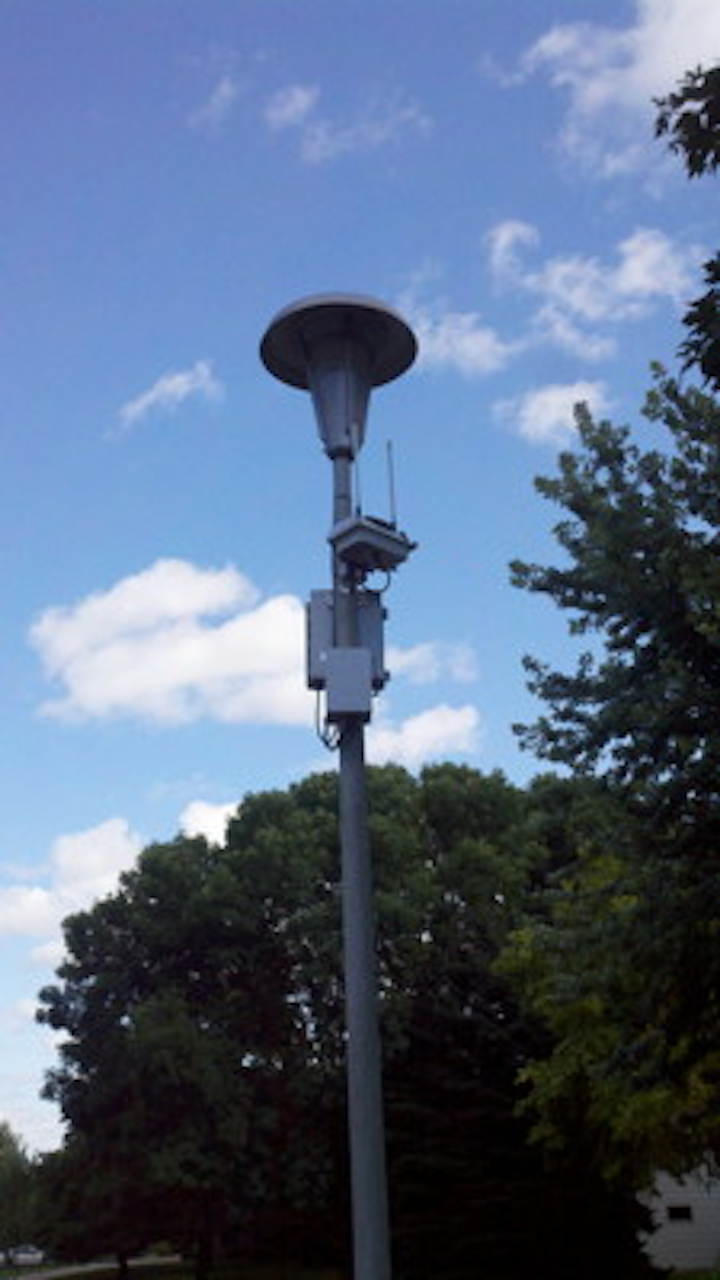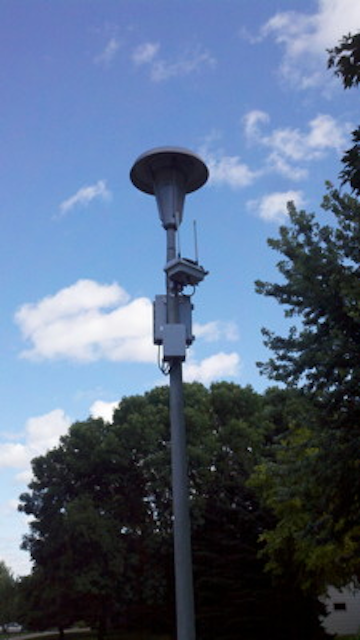 The Mi.Hub module collects data from meters in its zone and transmits it along to the utility.
Aug. 30, 2012 -- The Town of La Plata, Md., will upgrade its water system with
Mueller Systems
' state-of-the-art
advanced metering infrastructure
(AMI) network and remote disconnect meters (RDM).
Mueller Systems
is a leading provider of innovative water infrastructure products and services and technologically
advanced metering
systems for water, electric and gas systems.
Mueller Systems will provide La Plata with the Mi.Net® Mueller Infrastructure Network for Utilities -- an advanced two-way AMI network that will link all water meters located throughout the town's service area. The Mi.Net System enables utilities to improve operational efficiencies and customer service by fully automating the meter reading-to-billing process and linking meters, distribution sites and control devices in a single data network.
La Plata will also replace approximately 50 percent of its water meters with the 420 RDM -- Mueller Systems' fully integrated remote disconnect meter. The 420 RDM enables utilities to remotely connect and disconnect water services through the Mi.Net System or from the safety of a vehicle to help improve employee safety and customer service, while increasing operational efficiency and cost savings.
"The Mi.Net System will help improve our water distribution network by increasing operational efficiency and reducing water loss while also providing our customers the ability to securely access real time, reliable, water consumption data through the internet," said Bobby Stahl, Director of Operations, Town of La Plata. "The 420 RDM will also expand our capabilities through the system by allowing us to reduce the time and labor costs associated with connecting service in the event of a customer move in or move out, which are common occurrences in parts of our service area considering La Plata's close proximity to a large business district."
"La Plata is committed to improving customer service and more accurately accounting for water that is distributed through its system," said Hassan Ali, Vice President and General Manager of Mueller Systems. "Implementing an advanced AMI system will help it to efficiently achieve these goals. It should also demonstrate how effective remote disconnect meters can be in enhancing customer service and reducing labor costs as part of a fully functioning two-way fixed network system."
The Mi.Net System provides on-demand meter readings, e-mail alerts and alarms based upon near real-time information as well as the ability for utilities to better manage their water and electric resources through on-going access to custom data and information. The Mi.Net System features Mi.Data™ -- a web-based portal that enables municipalities to strengthen relationships with consumers by providing a consolidated view of water and electricity usage online.
Mueller Systems is a subsidiary of Mueller Water Products Inc. (NYSE:MWA), a leading North American manufacturer and marketer of products and services that are used in the transmission, distribution and measurement of water, and offers a full line of residential, fire line and commercial meters, AMI and automatic meter reading (AMR) systems and related products that optimize the delivery and use of water and energy.
###