Coburn Supply celebrates 75th anniversary
BEAUMONT, TX, Sept. 3, 2009 -- Coburn's recently celebrated its 75th Anniversary in New Orleans. Every employee of Coburn's 49 locations in four states was invited. Over 1,700 employees, vendors, vendor representatives, and special guests attended...
Sep 3rd, 2009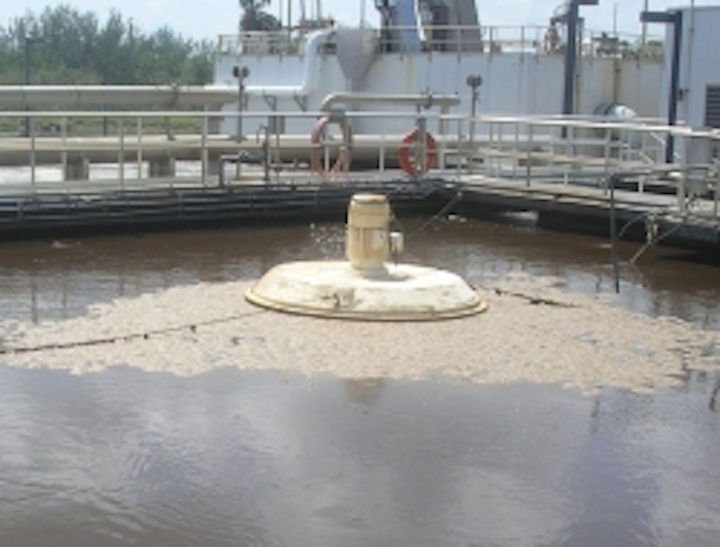 • Company spent a weekend "Cooking Up Some Fun" in New Orleans
BEAUMONT, TX, Sept. 3, 2009 -- Coburn's celebrated its 75th Anniversary at the Marriott New Orleans August 28-30, 2009. Every employee of Coburn's 49 locations in four states was invited. Over 1,700 employees, vendors, vendor representatives, and special guests attended.
To kick off the two-day event, Coburn's hosted a welcome reception on Friday at the hotel with refreshments and New Orleans Lucky Dogs. Musical entertainment was provided by Ruffin Rodrigue, a Coburn's employee, and Ruff n' Ready.
On Saturday morning, an awards ceremony was held. Over 200 awards were given in various categories of achievement. The top award winners for 15% growth in all business categories went to five stores: Bossier City, LA; Beaumont, TX; Friendswood, TX; Galveston, TX; and Galveston, TX-AC.
Also on Saturday, members of Coburn's Silver Club -- employees and retirees with 25 years of more of service to the company -- were honored at a luncheon. Special notice went to George Soileau, vice president and general manager of Coburn's Lafayette region with 45 years; Jack Reidy with 52 years; and Clodile Romero, general manager and vice president of Coburn's Lake Charles region, celebrating 55 years with the company.
The New Orleans Preservation Band led guests to the banquet on Saturday evening. After dinner, music and dancing were provided by New Orleans own Deacon John and the Ivories.
Coburn's president Don Maloney and executive vice president A.J. Maloney spoke at the dinner pointing with pride to accomplishments during the company's many decades in business. "Coburn Supply Company Inc. is able to celebrate 75 years because of our dedicated and committed employees, the assistance of our valued vendors, and the support and loyalty of our customers."
| | |
| --- | --- |
| | |
| Left: 1930s Coburn plumbing truck; Right: Coburn's AJ Maloney with restored antique truck. | |
Sunday morning, a country breakfast was served by the Coburn's Management Team to all guests prior to their departure.
The weekend event not only marked the company's 75 years of operation but also celebrated the hard work and goals met during a nine month promotion which was supported by many of Coburn Supply Company' vendors. Diamond sponsors included ADS, American Standard, Jado, Porcher, Nordyne, Hancor, Ruud Heating & Cooling, and State Water Heaters. The Platinum sponsor of the event was Elkay.
As a surprise anniversary gift, State Water Heater Company presented Coburn's a fully restored 1934 Ford V-8 Stake Bed Truck similar to the company's first delivery vehicle.
Established in 1934 by the late Albert J. Coburn, Coburn Supply Company is a major wholesale supplier of plumbing products as well as heating and air conditioning equipment, refrigeration, electrical, pipe, builder products, and waterworks supplies. Coburn Supply is headquartered in Beaumont, Texas, and has branch offices, warehouses, and showrooms in 40 cities in Texas, Louisiana, Mississippi, and Tennessee. Central Distribution Centers in Texas, Louisiana, and Mississippi enable the company to make daily deliveries to their branch locations to provide fast and efficient service.
Coburn's customers include professionals in the fields of plumbing, heating and air conditioning, mechanical, waterworks, and general contractors as well as home builders, city and state offices, and institutions.
Coburn's showroom locations feature displays of a variety of quality plumbing products and accessories for the kitchen and bath. The key to Coburn's 75 years of success is based on a line of quality products and the ability to meet the customer's needs in a friendly and timely manner.
###