WaterWorld Weekly Newscast, February 11, 2019
A transcript of the WaterWorld Weekly Newscast for February 11, 2019.
Feb 11th, 2019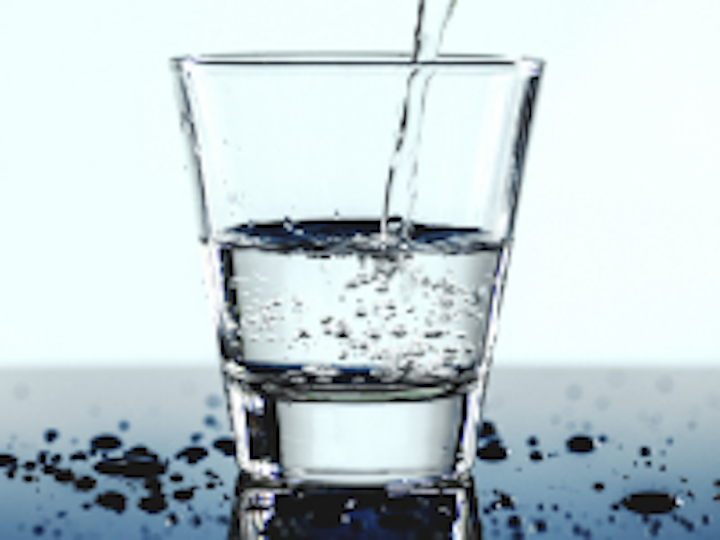 Burglars use sewer to access Belgian bank vault; Pittsburgh to accelerate LSL replacement; EPA, Army to hold public hearing on new WOTUS definition; Tahlequah takes top spot in water taste test; EPA, WRF to advance nutrient management efforts
The following is a transcript of the WaterWorld Weekly Newscast for February 11, 2019.
Hi, I'm Angela Godwin for WaterWorld magazine, bringing you water and wastewater news headlines for the week of February 11. Coming up...
Burglars access Belgian bank vault through sewer
Pittsburgh to accelerate lead service line replacement under settlement
EPA, Army to hold public hearing on new WOTUS definition
Tahlequah takes top spot in water taste test
EPA, WRF to advance nutrient management efforts
Thieves in Belgium used sewer lines to gain access to a bank vault in Antwerp's diamond district.
Police responded to a call from the bank's security firm, discovering a locked bank vault. Inside, a hole in the floor and more than two dozen emptied deposit boxes.
Officials believe the burglars tunneled from a nearby home to the sewer system, then up through the floor -- some 400 yards in total, much of it through noxious sewer pipes.
It appears the robbers' scheme was interrupted by the security alarm; more than 1,000 safety deposit boxes were left unopened and gold bars were strewn on the floor.
CCTV footage suggests three men were involved. Police have detained one suspect, but as of yet, no arrests have been made.
Under a new settlement with the Pennsylvania Public Utility Commission, Pittsburgh Water and Sewer Authority has agreed to make changes to its lead service line replacement program in 2019.
Among the provisions, PWSA will accelerate its program, spending $50 million to replace at least 3,400 public-side and 2,800 private-side lead service lines at no cost to residents.
The utility will also make free water filters available to eligible residents, will increase its outreach efforts, and will restrict partial lead service line replacements to minimize temporary lead spikes.
The settlement also approves a rate increase of $21 million, $6 million less than what PWSA was requesting.
This, on the heels of charges filed by the attorney general alleging that PWSA failed to properly notify residents prior to replacing lead service lines in 2016 and 2017. PWSA plans to fight those charges, maintaining that they already paid a $2.4 million civil penalty for the same issues.
The U.S. EPA and the Department of the Army are progressing in their efforts to propose a new definition of the "Waters of the United States."
They plan to hold a public hearing on the proposed new definition in Kansas City, Kansas, with sessions on February 27 and 28.
Any individuals wanting to speak are encouraged to register through the EPA website by February 21 for a three-minute speaking slot.
Visit epa.gov/wotus-rule for more information.
Congratulations to Tahlequah Public Works Authority, a rural water utility in Oklahoma, for earning the 2019 title of America's Best Tasting Drinking Water in the Great American Water Taste Test, held last week in Washington, D.C. as part of the Rural Water Rally.
A total of 42 entries from all across the country were tested during the event.
Judges rated each water sample based on its clarity, bouquet and taste.
A shout-out also to silver medal winner -- Douglas County Utilities, Montana System of Minden, Nevada; and bronze medalist City of Clay Center, Nebraska.
This year's competition marks the 20th Anniversary of the Great American Water Taste Test.
The U.S. EPA and the Water Research Foundation have signed a Memorandum of Understanding to accelerate progress on reducing excess nutrients in the nation's waterways.
Through the new MOU, EPA and WRF will collaborate with the agricultural community to build capacity and awareness of programs and tools that support watershed and market-based approaches to nutrient management.
It builds upon successes achieved through the Nutrient Recycling Challenge, a competition launched by EPA with WRF and others to develop affordable technologies to recycle nutrients from livestock manure.
Among the goals of the new MOU, it aims to foster more collaboration between stakeholders; match nutrient management technologies with testing sites and funding opportunities; and improve the exchange and dissemination of information.
For WaterWorld magazine, I'm Angela Godwin. Thanks for watching.