WaterWorld Weekly Newscast, July 10, 2017
A transcript of the WaterWorld Weekly Newscast for July 10, 2017.
Jul 10th, 2017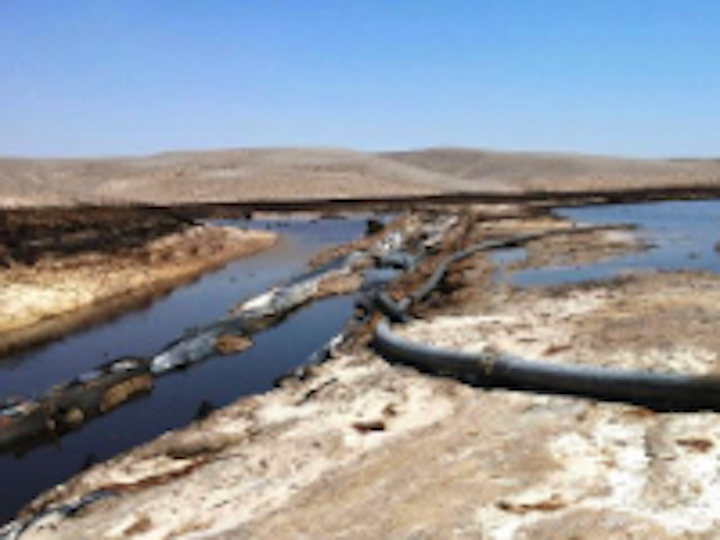 Worker drowns in clarifier tank; Evoqua announces back-to-back acquisitions; Interior awards $6.9M for drought preparation; Pa. bill proposes competitive procurement for nutrient reductions; Toxic wastewater spill in Israel leaves path of destruction
The following is a transcript of the WaterWorld Weekly Newscast for July 10, 2017.
Hi, I'm Angela Godwin for WaterWorld magazine, bringing you water and wastewater news headlines for the week of July 10. Coming up...
Wastewater worker drowns in clarifier tank
Evoqua announces back-to-back water industry acquisitions
Interior awards $6.9M for drought preparation
Pa. bill proposes competitive procurement for nutrient reductions
Toxic wastewater spill in Israel leaves path of 'ecological destruction'
A worker from the Richmond, Indiana, Sanitation Department died last week after falling into a wastewater tank and drowning.
Danny Caldwell was reportedly performing routine maintenance on a wastewater clarifier tank when the incident happened.
When coworkers were unable to contact him, first responders were called to the plant, along with a dive team.
His body was found submerged in the tank.
Officials say a full investigation is underway.
Last week, Evoqua Water Technologies announced significant additions to its portfolio.
First, from ADI Group, Evoqua will acquire ADI Systems, Lange Containment and Geomembrane Technologies.
The three businesses are leaders in wastewater solutions for industrial and manufacturing applications, primarily based in Fredericton, New Brunswick.
They will become a part of Evoqua's Integrated Equipment Technologies segment within its Industrial Division.
Just one day later, Evoqua announced it acquired Olson Irrigation Systems, a leading designer and producer of filters and irrigation components for the agriculture and industrial markets, based in Santee, Calif.
Olson will become part of Evoqua's Aquatics and Disinfection division.
Terms of the sales were not disclosed.
Entities in California, Colorado, Nevada, Oklahoma and Montana will receive federal funding to prepare for and address drought in advance of a crisis.
The Bureau of Reclamation is awarding a total of $6.9 million for 17 projects in those states.
The funding will be leveraged to support more than $47.9 million for the development of drought contingency plans and implementation of drought resiliency projects.
For more information and complete descriptions of the selected projects, visit usbr.gov/drought.
A new bill introduced in Pennsylvania aims to establish a Watershed Improvement Fund, with annual funding of $50 million, to acquire nutrient reductions under a competitively-bid procurement program from both public and private sectors.
The Pennsylvania Clean Water Procurement Act (SB 799), which was referred to the Pennsylvania Senate Environmental Resources and Energy Committee, proposes a new approach to clean water, opening it up to all sources, including the private sector.
The Fund would purchase verified nutrient reductions under long-term contracts, substantially reducing costs and risks to the taxpayer while providing the long-term predictable cash flows needed to attract private-sector financing.
A 2013 bipartisan study suggested that competitive bidding could generate annual savings up to 80 percent (or $1.5 billion) in Chesapeake Bay mandate costs by 2025.
In international news, the partial collapse of a reservoir wall at an Israeli phosphate factory sent more than 26 million gallons of toxic wastewater into a dry riverbed last week.
The highly acidic wastewater flowed 12 miles, leaving in its wake what officials are calling 'ecological destruction.'
It is expected to take weeks to clean up the immediate spill, with several years of long-term rehabilitation to follow.
Israel's Ministry of Environment has launched a criminal investigation into the plant's owner.
For WaterWorld magazine, I'm Angela Godwin. Thanks for watching.