Pure Technologies and Xylem announce commercial collaboration
In select emerging markets, Xylem will represent Pure's products and services to the water sector.
Apr 25th, 2017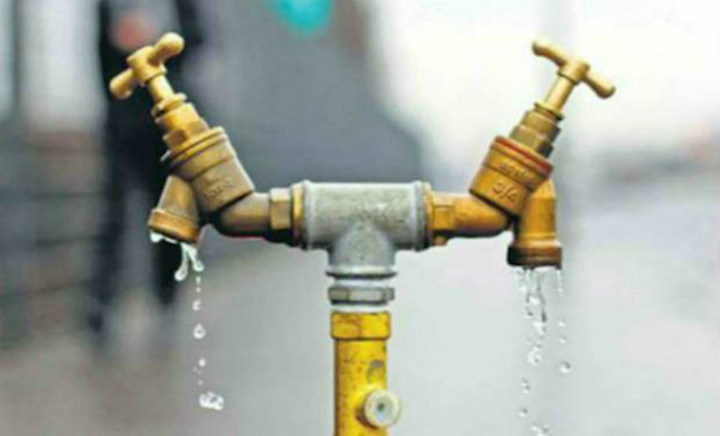 CALGARY & RYE BROOK, NY, APRIL 25, 2017 -- Pure Technologies Ltd. (TSX: PUR) and Xylem (NYSE: XYL) announced today that they have entered into a commercial collaboration whereby Xylem will represent Pure's products and services to the water sector in the Gulf Cooperation Council countries (UAE, KSA,Qatar,Bahrain,KuwaitandOman), and inIndia,SingaporeandMalaysia.
Pure provides a wide range of patented technologies for managing critical infrastructure across the water, wastewater and key transportation sectors. Xylem is a global water technology leader that offers solutions for managing water across the water cycle. Both companies are actively engaged in addressing customer challenges in water infrastructure, including non-revenue water, extending asset life, and reducing the risk of water main breaks.
"We are delighted to partner with Xylem in promoting our shared vision of applying innovative technologies and strategies to reduce water loss and for pro-active management of water and wastewater pipeline infrastructure," saidJack Elliott, President and CEO of Pure Technologies Ltd. "Pure has been active in these countries for several years and has established a reputation for technical excellence, value and integrity. Xylem's strong presence in these countries will help to grow the market for Pure's solutions."
"We are excited to be working with Pure in this new collaboration, which will help us reach even more customers with critical solutions," saidPatrick Decker, President and CEO of Xylem. "It is a natural extension of Xylem's strategic focus on driving growth in the emerging markets and offering smart water technologies to better meet our customers' immediate and emerging needs. This collaboration expands our growing partner ecosystem and helps us create value for our customers and other stakeholders by leveraging our global distribution network."
Pure and Xylem will be hosting joint workshops in the regions over the next few months to introduce the collaboration to water agencies, industrial water users and regulators.
About Xylem
Xylem (NYSE: XYL) is a leading global water technology company committed to developing innovative technology solutions to the world's water challenges. The Company's products and services move, treat, analyze, monitor and return water to the environment in public utility, industrial, residential and commercial building services, and agricultural settings. With itsOctober 2016acquisition of Sensus, Xylem added smart metering, network technologies and advanced data analytics for water, gas and electric utilities to its portfolio of solutions. The combined Company's nearly 16,000 employees bring broad applications expertise with a strong focus on identifying comprehensive, sustainable solutions. Headquartered inRye Brook, New Yorkwith 2016 revenue of$3.8 billion, Xylem does business in more than 150 countries through a number of market-leading product brands.
About Pure Technologies Ltd.
Pure Technologies Ltd. is an international asset management, technology and services company which has developed patented technologies for inspection, monitoring and management of critical infrastructure around the world. Pure's business model incorporates four distinct but complementary business streams: Sales of proprietary monitoring technologiesforpipelines, bridges and structures; Recurring revenuefrom data analysis, site maintenance, and from technology licensing; Premium technical servicesincludingpipeline inspection,leak detectionandcondition assessment; Specialized engineering servicesin areas related toasset management, primarily in the area of pipeline condition assessment for water and wastewater infrastructure.