Conserving the World's Most Precious Resource
How citizens and municipalities are saving water.
Apr 22nd, 2019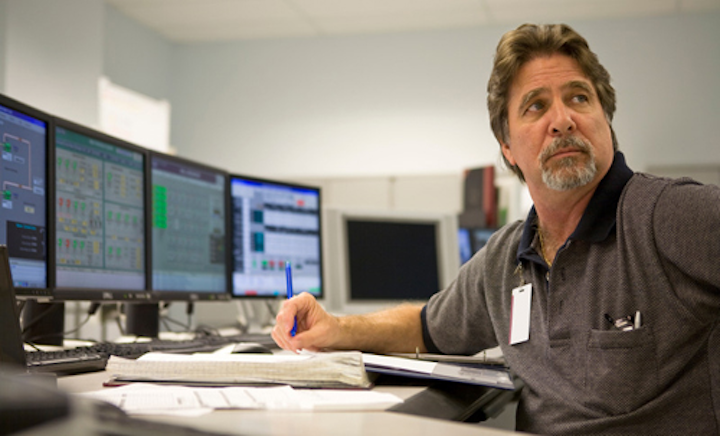 Photo courtesy: Itron.
How citizens and municipalities are saving water
By Henrique Costa
Approximately 70 percent of the earth's surface is water, and yet it's sobering to note that only 1 percent of the world's water is fresh water. On this 49th annual Earth Day -- with its golden anniversary just over the horizon -- it's comforting to know that citizens and municipalities alike have the means of conserving water. But the commitment to water conservation must be there, too.
Continued increases in demand, growing populations, and a rapid increase in droughts are putting pressure on individuals to use water more responsibly. City after city report that residents have lowered their usage during regional droughts. And individuals on their own have proven that they can quickly identify and fix leaks, such as a leaky toilet, which can waste up to 50 gallons of water a day.
What's tougher is the challenges to agencies and utilities, which must contend with aging delivery systems and leaking infrastructures that can take years to rearchitect or renovate. According to The New York Times, by 2020, the average American "pipeline" will be 45 years old, and some pipelines have been in the ground for up to 150 years. Corrosion and lead contamination are just a couple of the attendant risks.
And water losses are reaching new highs. In 2015 the state of California reported than an estimated 350,000 acre-feet of treated drinking water -- approximately 114,048,000,000 gallons -- was going to waste each year. Even more dire are water losses from drought, which have no immediate or even eventual solution. A 2014 study involving seven western states -- Arizona, Colorado, Utah, Wyoming, California, New Mexico and Nevada -- found that underground water loss was responsible for three-quarters of cumulative water loss over a 14-year period starting in 2000.
Harvesting Water Usage Data
Notwithstanding unpreventable water losses, agencies are now deploying Advanced Metering Infrastructure (AMI) to detect, predict, and prevent water losses. AMI is an integrated system of smart meters, communications networks, and data management systems that enables two-way communication between utilities and customers. AMI encompasses the full measurement and collection system that includes meters at the customer site, communication networks between the customer and a service provider, and data reception and management systems that make the information available to the service provider.
AMI makes it possible to collect large amounts of data associated with managing meters and measuring customer consumption. This allows utilities to monitor the integrity of distribution systems and track consumer compliance with conservation initiatives. And data and analytics play a role, too. Data creates awareness, and from awareness comes action. Actions can have an impact on how a utility services its customers, how those customers consume a resource, and how that resource can be sustained.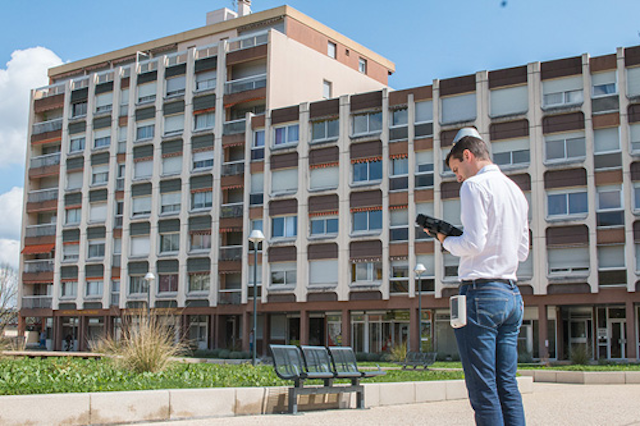 Photo courtesy: Itron.
Putting Interval Data to Work
Interval data could be called the "data of the trade" in water usage and conservation. The term refers to the partitioning of meter register consumption into specific time slots. In a utility's service territory, interval data from residential, commercial, industrial meters – either separately or in aggregate -- provides visibility into every drop of water that is delivered and every drop of water that is lost due to system leaks, aging assets or theft.
The utility can then quickly pinpoint the location within its service territory where potential system losses exist.
The same interval data can be used to identify customer-side leaks that result in unnecessary waste or unneeded consumption. With access to hourly interval data, the utility can gain an understanding into how much water is being consumed, and when, as well as where leaks exist.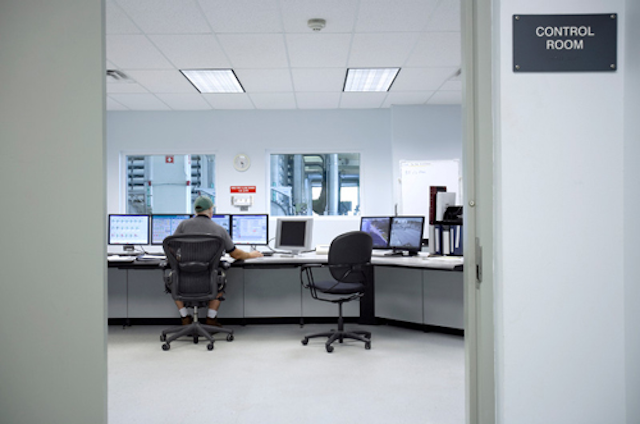 Photo courtesy: Itron.
Safeguarding Health
Individuals and agencies alike share concerns and responsibilities for ensuring the safety of drinking water. Pathogens are a public health hazard, and waterborne pathogens can occur in all types of water sources, especially in areas near untreated wastewater. A 2017 survey by UN Environment found that 41 percent of global wastewater enters the environment without proper treatment.
For municipalities and counties, the only valid response must be an immediate response. In just the 2013 to 2014 period, 42 outbreaks of drinking water poisonings were recorded by the U.S. Centers for Disease Control and Prevention (CDC). And such outbreaks have not subsided.
For individuals who want quick action, it's not a matter of becoming an activist, but of simply taking preventive measures such as installing whole-home filtering systems or under-sink water purification systems. And they can, and should, ask their water utility for its most recent Water Quality Report. These reports came about in response to the 1996 amendments to the Safe Drinking Water Act, adding a requirement that utilities notify the public about any detected regulated contaminant and any water quality violation.
Utilities will have the ongoing challenge of innovating services and delivering fresh water to their customers. And while the industry has seen terrific innovation with AMI, the time is now to harness the value of data and AI to work as a way of not only charting delivery and conservation today but to help us address the next generation of challenges, too.
Water is a finite resource. Earth Day is a great annual reminder to individuals, agencies and governments of this magnificent resource that blankets the earth.
About the Author: Henrique Costa is director of business development at Itron. He has 17 years of experience in managing people, processes and technology. Henrique revolutionized Mexico's sanitation sector, led consulting projects in Africa, as well as participated in the creation of alliances with Asian investments funds. In Europe, he maintains commercial relationship with the objective of market opening and partnerships. Concerned about finding solutions that improve quality of life, he is the author of 12 books on people and business management to help achieve better operational and financial results.