NEW LITERATURE
Jun 1st, 2005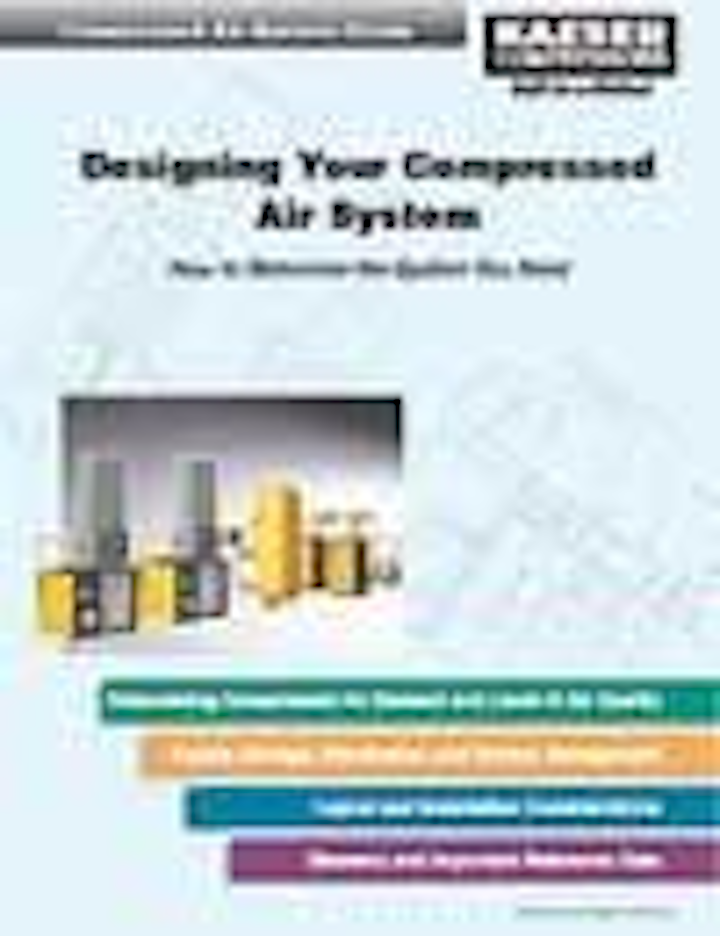 Doors, framing, panels
Special-Lite has relaunched its updated website, www.special-lite.com, to provide information needed to design, specify, order, install, and maintain the company's heavy-duty doors, framing, and panels. The revised site offers easier access to guide specifications, CAD drawings, architectural details, product literature, color charts, order forms, and installation instructions.
Special-Lite Inc.
Decatur, MI
Tel: 800-821-6531
Air systems guide
Kaeser has released a new eight-page guide - "Designing Your Compressed Air System." This revised, four-color publication takes users step-by-step through the process of determining and creating a compressed air system. The guide addresses critical issues such as: What is your compressed air demand? What are your pressure requirements? How much storage do you need?
Kaeser Compressors Inc.
Fredericksburg, VA
Tel: 800-777-7873
Web: www.kaeser.com
Winches, cranes
A new brochure from Thern describes its line of winches, cranes, and related accessories for the water and wastewater industry. The company provides equipment for applications such as lifting submersible pumps and mixers, raising filter screens, and positioning sludge hoppers. The brochure provides detailed descriptions about the features and benefits of each model.
Thern Inc.
Winona, MN
Tel: 800-843-7648
Web: www.thern.com
Flowmeter programming, calibration
Controlotron's Pipe and Sonic Velocity reference charts help ensure accurate programming and flow meter calibration. The Pipe Reference chart provides wall-thickness, O.D. and I.D. for most pipe gauges, schedules and classes. The Sonic Velocity chart lists exact water values, for comparison to measured test readings after set up.
Controlotron Corp.
Hauppauge, NY
Tel: 631-231-3600
Web: www.controlotron.com
Flowmeters
A new four-page, full-color brochure from ABB Instrumentation describes the company's Wedgemeter™ II line of flowmeters. The brochure notes that these flowmeters suit virtually any process condition, including fluids characterized by abrasives, low conductivity, high viscosity, fouling, and extreme temperatures. The brochure continues with information on the principle of operation, cost savings, sizing software, materials, pipe sizes, and remote seal options.
ABB Instrumentation
Warminster, PA
Tel: 800-922-2475
Web: www.abb.us/instrumentation
Automation guide
GE Fanuc Automation Americas, a unit of GE Infrastructure, has announced a new, 1000+ page automation guide for both municipal and industrial professionals in the Water and Wastewater treatment industries. Titled "Advanced Solutions for Water Wastewater," the encyclopedic document encompasses a wide range of topics, including in-plant processing, information management and reporting, utility management, microfiltration, and more.
GE Fanuc Automation Americas Inc.
Charlottesville, VA
Tel: 800-433-2682