Wastewater Infrastructure: WaterShots Online Photo Contest
Our nation's infrastructure for handling wastewater is massive.
Sep 12th, 2013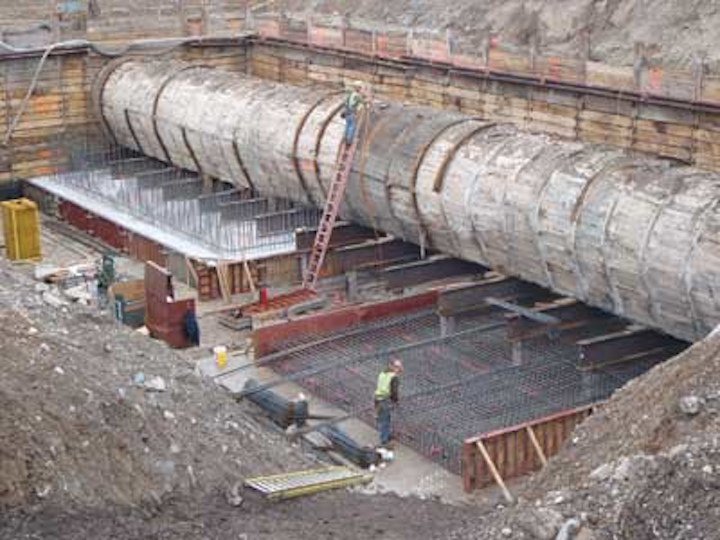 Our nation's infrastructure for handling wastewater is massive. More than 600,000 miles of sewer lines crisscross our country, leading to more than 16,000 wastewater treatment plants. Because our systems are largely out of sight, highly-visible failures and breaks are often the only exposure the public has to this amazingly complex feat of engineering. While it's true that our country's infrastructure is in dire need of upgrading, thousands of systems operate every day without incident. We asked our readers to send pictures of their wastewater infrastructure in action. Which ones got the most votes?
First Place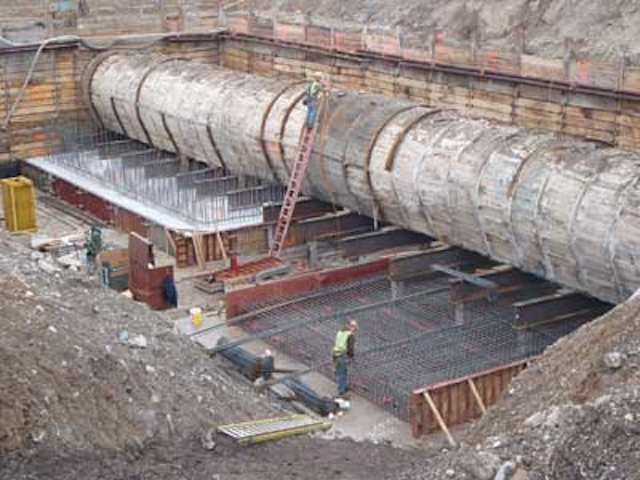 About the Photo: This photo shows an existing Milwaukee Metropolitan Sewerage District 96" sewer, which was constructed by hand mining in 1972 using steel ribs and wood lagging as forms for the cast-in-place concrete construction. More than 100 feet of the sewer needed to be exposed to construct two diversion structures around the active sewer. Crews drove piles down to bedrock on either side of the sewer and then began excavation. After the top and sides were exposed, the crew excavated underneath the sewer, one section at a time, to allow for the installation of support beams that spanned the piles. The piles and beams were left in place and poured into the new structures. In the photo, one base slab has been poured and crews are tying rebar for the second structure. In addition to the diversion structures, a pump station structure was built containing six 35 MGD pumps. This critical project was successfully designed and constructed in just under two years by Rust/Harza (a joint venture between AECOM and MWH) and C.D. Smith Construction.
About the Photographer: Kathryn M. Camosy has been working for the Milwaukee Metropolitan Sewerage District as an Engineering Aide since 2006. Until this year, she has worked in the field inspecting various conveyance and watercourse projects. Currently, she is working in the asset management group.
Second Place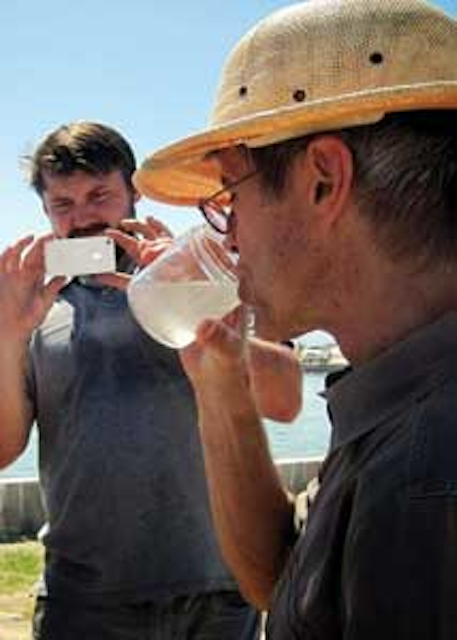 About the Photo: A fish farm manager drinks the clean water effluent of the EWS Algae ("the Algae Appliance") after a test run at a fish farm in Coachella Valley. The water was treated with OriginOil's Electro Water Separation™ (EWS) technology platform, which extracts up to 99 percent of contaminants and valuable materials from large quantities of water without the need for chemicals.
About the Photographer: Leonard Velez is a photo enthusiast with a keen interest in the aquaculture industry.
Third Place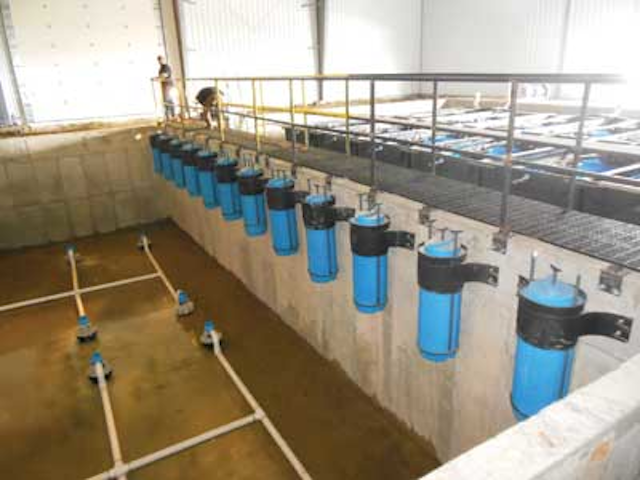 About the Photo: Located in North Dakota, this 120,000 GPD, septage receiving station utilizes Fixed Integrated Treatment Technology (FITT®) to consistently reduce high levels of BOD and TSS. As a low-cost, energy-efficient, alternative to centralized sewering for small communities, towns, villages, or large commercial properties, a high-strength sewage treatment plant system can be built anywhere - even in a non-descript building in North Dakota.
About the Photographer: Tim Petz is president of Innovative Treatment Systems (ITS) and Bio-Microbics North Dakota Distributor. Photo submitted by Bio-Microbics Inc. Marketing Dept.
Honorable Mentions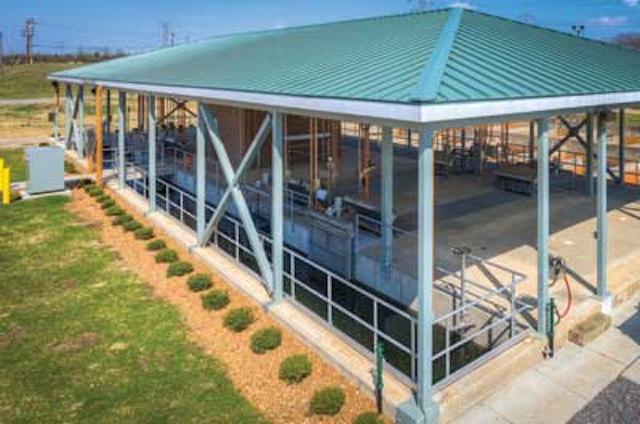 Photo submitted by Jordan Joyce.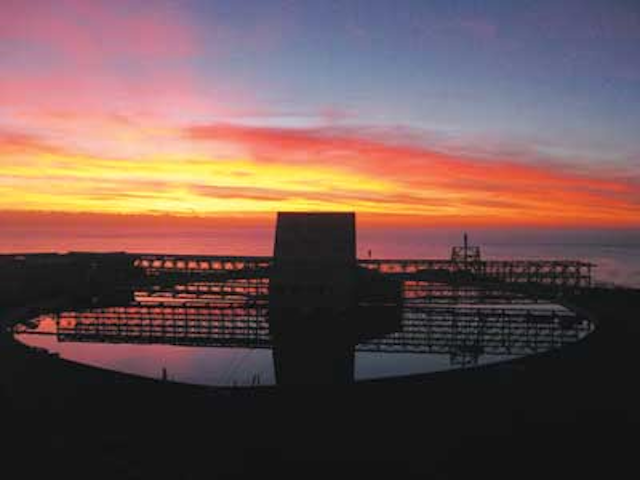 Photo submitted by George Thorpe.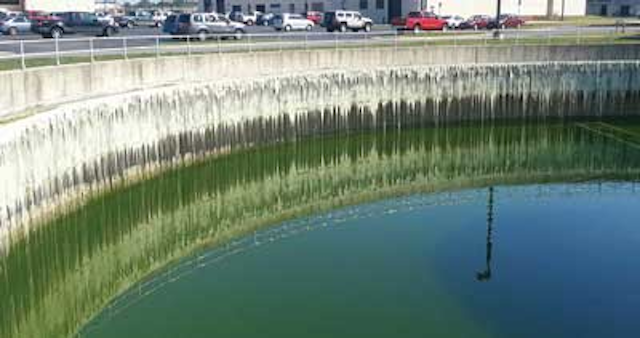 Photo submitted by Tom Appleman.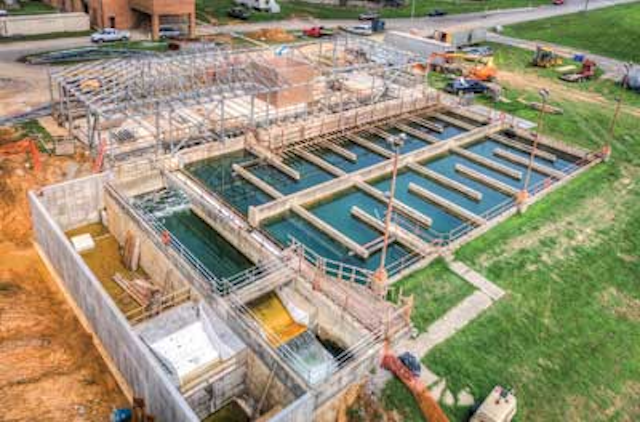 Photo submitted by Teresa Chase.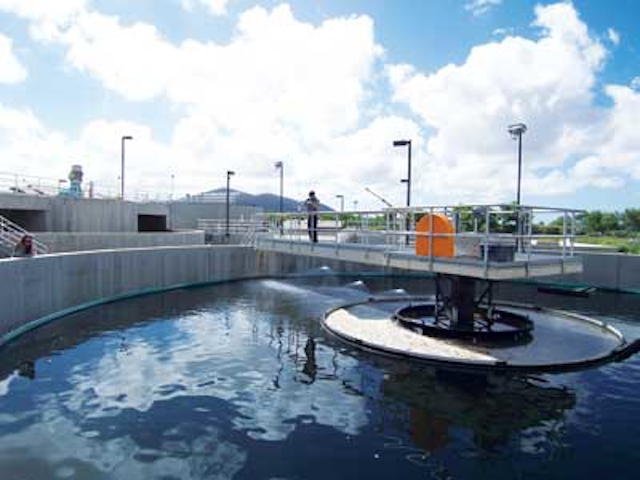 Photo submitted by Steven Culp.
We received many great submissions for our wastewater infrastructure photo contest. Here are a few that deserve mention. Even though they didn't win, they are still wonderful examples of wastewater infrastructure in action.
Want to take part in our next online photo contest? Follow us on Facebook for details.