Water Supply vs. Demand: Technology Innovation Is Here but Regulatory Challenges Still Remain
The water industry is rapidly becoming one of the most innovative in the world, but it still has significant challenges to overcome.
Mar 2nd, 2013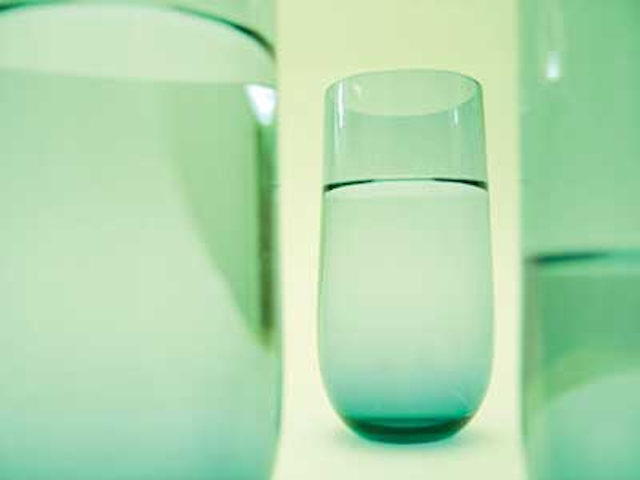 By Rodger Smith
The water industry is rapidly becoming one of the most innovative in the world, but it still has significant challenges to overcome.
One of the biggest challenges is a future lack of supply. Oracle Utilities conducted a survey in 2012 of water utility executives across 10 major markets - the United States, Canada, the U.K., Australia, France, Spain, Brazil, Russia, India and China - and determined that 39 percent of water industry executives believe that demand for water will outstrip supply by 2030.1 This is largely driven by the pace at which the world's population is growing - it is 7 billion today and expected to grow by a further billion within the next 18 years. This is putting considerable pressure on what is already a very limited resource.
But in many places in the world, consumers, farmers, businesses and industry have little incentive to curb their usage. Water is comparatively cheap, and the general assumption is that it is readily available, rather than the precious commodity it is. In fact, 45 percent of utilities in the Oracle survey - especially those in developed markets - see this misconception as their biggest barrier to progress.

The challenge of protecting water supplies for future generations is therefore clearer than ever before; it is primarily this necessity that is driving both technical innovation and the need for regulatory changes within the water industry.
Appropriate Tariff Structure
The need for appropriate tariffs to be set by regulators is one area in which innovation still needs to occur, and quickly. One in three respondents in Oracle's Water for All? study said that they felt tariff levels are currently set too low to encourage investment.
To do that, the business model for water utilities also needs to evolve. Under the current, volume-based billing model, encouraging customers to conserve means the volume of billable water declines, while the fixed costs of delivering that water do not. This gives water utilities even less ability to manage their aging networks and remain financially sustainable.
Instead, regulators need to be convinced of the need for tariff levels that recognize the lifecycle costs of the assets and infrastructure the utilities must build and maintain. A change in the regulatory approach to tariffs would both change the way in which the public thinks about water (thereby encouraging necessary conservation) and allow water utilities to make much needed investments in their networks and infrastructure.
Water and the GDP
Water is a relatively small market: the amount spent globally on water services and infrastructure is less than one percent of global GDP (Gross Domestic Product).2 But it's an important market because of the effect water shortages would have on global GDP. A study of the relationship between tariffs and sustainability, efficiency and equity in 308 cities across 102 countries, published in early 20123, noted that residual water and wastewater tariffs are "generally linked to the cost of building, operating and maintaining drinking and wastewater systems, but tariffs rarely recover the full cost of service."4 ("Full cost of service" is defined, for the purposes of this study, as "the cost of operations, capital replacement, system expansion and - most important - the opportunity cost of using urban water today instead of saving it for tomorrow or using it elsewhere, e.g., the environment or irrigation.")5
The report concluded that policies that reduce the price of water below the full cost of service "are likely to increase unsustainable water consumption that stresses supplies; dependence on outside sources of financing and the political interference that comes with it; service interruptions due to underfunding of operating and capital costs; and inequality due to limits on service to outlying, informal and newly settled areas."6
But while the issue is global, the answers lie at local regulatory levels. As infrastructure continues to age, water quality and reliability issues (burst pipes and other leakages) will continue to increase, requiring utilities to find the money somewhere for repairs. A new tariff system that takes into account full lifecycle costs and water services as well as the volume of water used, providing the needed financial return for utilities, will assist in these efforts.
Role of Innovative Technologies
Innovative technology has a strong role to play in the water and wastewater industry going forward. To better understand the performance of their assets, water utilities are increasingly implementing analytics technologies throughout their water supply chains, including network meters and network management solutions. By placing network meters at various intervals in the supply chain, including its source and distribution points, utilities can assess the performance of individual sections, and address leakages and other problems more effectively and efficiently, and prioritize areas to upgrade based upon resources available.
The better water utilities understand their networks, the more cost effective they can be in operating them. In fact, another industry study released at the end of 2012 indicated smart water networks could save water utilities up to $12.5 billion per year worldwide. These savings, the report said, would result from "improved leakage and pressure management, strategic prioritization and allocation of capital expenditures, and streamlined water quality monitoring" brought about with real-time data provided by the network.7
But the industry is also working to create more useable water, as water needs continue to increase. The use of desalination as a way to create a new, clean and available water source is now used in many countries around the world, including Australia, China, Japan, the United States, Spain and other European countries, the Middle East and North Africa. While new installed capacity slowed in 2011-2012 thanks to the cost of oil, certain commodities prices and financing availability, the past five years overall have seen a 57 percent increase in the installed base of desalination plants worldwide to a capacity of 78.4 million cubic meters per day from 47.8 million cubic meters per day at the end of 2008.8
Driven by need, innovation will continue to occur within the water industry globally. Alongside that, though, comes the need for both better industry and customer awareness of the issues and the solutions available. Oracle's water research showed that 36 percent of utilities across the globe are still unaware of the full range of innovation options open to them. At the same time, many customers are oblivious to the need for change, for conservation, for a new approach to water as a precious - and waning - resource. It is only when innovation and education both come to the forefront that we will see large-scale changes begin to occur.
About the Author: Rodger E. Smith is senior vice president and general manager for the Oracle Utilities Global Business Unit. In this position, he leads the global business unit's solution groups, strategic planning, product development, sales, service, and support. Mr. Smith is the former president of Enterprise Management Solutions (EMS), the management consulting division of Black & Veatch. In this position, he grew the division into one of the largest management consulting organizations specializing in energy and water. He previously held positions with PricewaterhouseCoopers and Southern Company, one of the largest electric utilities in the United States.
References
1. Water for All? Oracle/EIU, 2012.
2. "Water risk vs. water value," Global Water Intelligence, September 2012.
3. "A Global Survey of Urban Water Tariffs: Are they Sustainable, Efficient and Fair?" Zetland, David and Gasson, Christopher, March 2012.
4. Ibid.
5. Ibid.
6. Ibid.
7. "Water 20/20: Bringing Smart Water Networks Into Focus," Sensus, 2012.
8. "Installed desalination growth slowed in 2011-2012," Desalination & Water Reuse, September 2012.
More WaterWorld Issue Articles
WaterWorld Articles Archives