Water Industry "Optimistic": Association Heads Discuss Industry Issues
The US municipal drinking water and wastewater market is in good health and professionals in the industry are generally optimistic about the future...
Dec 1st, 2006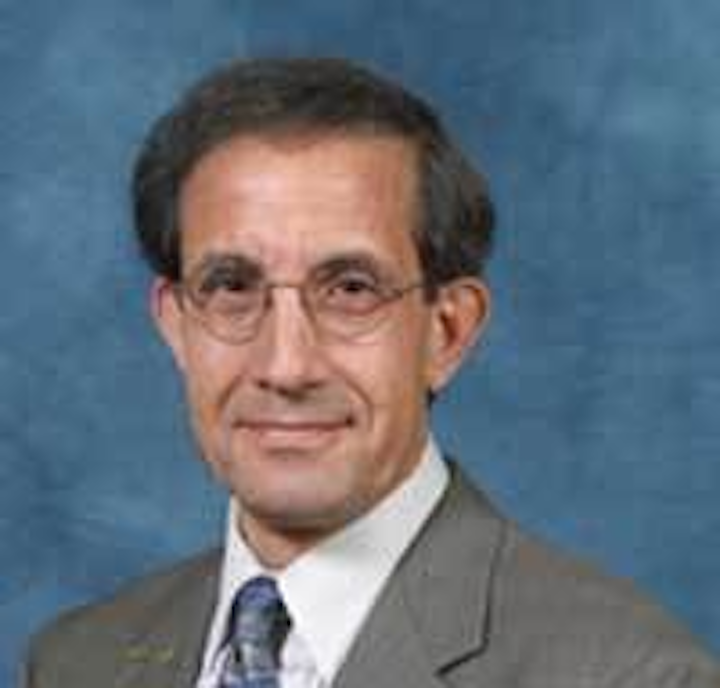 The US municipal drinking water and wastewater market is in good health and professionals in the industry are generally optimistic about the future, although realistic about the challenges they face in dealing with aging infrastructure, tight budgets, regulation and a graying workforce, according to top executives with the American Water Works Association and the Water Environment Federation.
Jack Hoffbuhr, Executive Director of AWWA, and Mohamed Dahab, newly elected President of the WEF, were both asked a series of similar questions regarding the challenges and opportunities facing the Municipal water industry over the next few years.
The following Q&A includes their responses to questions asked by the WaterWorld staff:
WW: The need to invest in water infrastructure in this country has been discussed extensively over the past few years. Funding the work is a major concern. Please provide a brief overview of the problem and the industry's attempts to address the issue.
Hoffbuhr: This is a major area of concern for the water community, and AWWA has launched a new media and grassroots campaign called "Only Tap Water Delivers" to help call attention to the need for infrastructure reinvestment. Only Tap Water Delivers provides tools and a common vocabulary to help utilities and public officials talk plainly about the value of tap water service and the need to be good stewards of our water infrastructure for future generations.
The cost estimates for replacing aging infrastructure in the next two to three decades range from $280-$400 billion. In addition, many utilities know that their customers undervalue water to the point that they find it difficult to set rates that reflect the full cost of the service.
Various sources of funding have been proposed, including a new federal trust fund and increases to the State Revolving Fund loan program (SRF). AWWA believes that water utilities should be self-sustaining through rates and other local charges because they provide certainty, are equitably distributed among system users, and are sustainable over the long-term.
AWWA and its member utilities have been focused on the infrastructure issue for a number of years, and we've published a number of reports that include helpful case studies. Those reports formed the foundation for Only Tap Water Delivers.
Dahab: Water and wastewater infrastructure funding will continue to be one of the major issues facing water professionals for some time. Water and wastewater systems; and especially buried conveyance systems, have either reached or exceeded their engineered useful life in most parts of the country.
The water sector in general has fallen short of expectations in its effort to attract national attention to this issue; perhaps largely due to the huge distractions created by national security concerns, the war on terror, and the mounting federal deficit. Also, for many other reasons, we have fallen short of expectations in our attempt to highlight the urgency of this matter to the public and to government officials.
Therefore, the water sector must regroup and re-focus its efforts on highlighting water infrastructure as a dire public health issue which is equally germane to our national short-term as well as long-term security goals. To that end, federal funding has to be keyed into providing help to communities where there is a legitimate need, and to establish sustainable programs of re-investment into their water infrastructure systems. Ultimately, such sustainability has to be built on sound asset management and pricing that reflects the full cost of providing clean and safe water.
To help raise awareness of the issue, in 2005 the Water Environment Federation and a National Advisory Committee of like-minded organizations developed and began implementing a public outreach program called "Water Is Life, and Infrastructure Makes It Happen TM". Designed as an on-going grassroots effort, the program's goal is to educate the general public, local leaders, and the media about the value of water and wastewater infrastructure and the importance of investing in its long-term stability.
WW: What do you see as the other major concerns facing the municipal water market over the next few years?
Hoffbuhr: According to AWWA's 2006 State of the Industry Report (SOTI), the five most critical issues facing the industry today are infrastructure issues, regulatory factors, business factors (i.e., financing), source water supply and workforce issues. We've already spoken about the infrastructure issues, but let me expand a bit on each of the others. First, in the area of regulatory factors, several complex new regulations are posing a challenge for utilities, particularly small water providers. The new rules can translate into added treatment and sometimes require new technical expertise. With regard to source water, increasing demands on the water supply necessitate the development of new sources and the protection of existing ones. The "business factors" concern reflects the fact that the combination of all these pressures will result in higher costs for water service and introduce serious financing challenges. The "workforce" issue, which rose to a top five issue for the first-time this year, encompasses the challenge of competing for the best and brightest talent at a time when many long-time employees are retiring. Additionally, while security's rank in the SOTI has declined, the water community must remain vigilant and continue to work on emergency responses for both manmade and natural disasters.
Dahab: Most national issues are common to both water and wastewater sectors of the industry. To be sure, wastewater infrastructure funding issues are equally of major concern. A second major concern is the fact that our national environmental regulatory framework is multi-faceted, and there can sometimes be a lack of coherence between federal, state and local programs that are intended to achieve both environmental protection as well as opportunities for economic growth and development.
In addition to the above issues, the country is reaching a point where our investment in research and development has dwindled to dangerous levels. This fact will have many major ramifications, including our ability to remain competitive in the world environmental market; not to mention our ability to create new solutions to the steadily more complex environmental problems and issues facing us. From my vantage point as an educator, the lack of investment in research has had a clear negative impact on our research and educational institutions and their ability to prepare the needed pool of scientists and engineers who will be called upon to provide the creative solutions that we will need.
WW: What pending regulatory issues are you watching and how might they impact the industry in the future?
Hoffbuhr:There are a number of recently passed and expected regulatory developments that will impact the water industry in the near future. The Groundwater Rule, finalized in November, will require a large number of systems that rely on "true" groundwater to abandon wells, invest in developing new water sources, and introduce or alter disinfection practices. Many of the systems affected, which will often be small water systems, will be introducing chlorine, or other disinfectants, to meet the rule requirements.
Meanwhile, implementation of the Long Term 2 Enhanced Surface Water Treatment Rule and the Stage 2 Disinfection Byproducts Rule continues. Large utilities are already doing the required monitoring for cryptosporidium in source waters to comply with LT2, and medium and small utilities will follow. Some will be required to add advanced treatment, such as membrane filtration, ozone or UV.
The Stage 2 DBP rule will cause some utilities to move away from free chlorine and toward chloramines and advanced treatment. Utilities will face simultaneous compliance issues as they seek to meet the Stage 2 DBP regulation while not changing the water chemistry in a way that leads to corrosion and leaching of lead from home plumbing or fixtures.
In addition, the six-year review of the Total Coliform Rule has begun. U.S. EPA is looking at whether to convene a Federal Advisory Committee to review the rule with proposed changes coming as soon as 2008, but likely longer.
Dahab: Re-authorization of the Clean Water Act, which expired in 1992, should remain as one of the highest priorities. Within the national water program, important topics include management of wet weather flows, effective efforts to address nutrients, and continued investment in water infrastructure. The 2007 Farm Bill and its potential impacts on watershed management and non-point source pollution issues is also something WEF members will be watching closely.
WW: It has been said that the bulk of regulations arising from the SDWA have been written and the "next wave" of regulations will focus on distribution system issues and watershed management. Do you agree with this? What impact do you expect from these changes?
Hoffbuhr: The general perception is that the distribution system is the next frontier for regulation. We may see more attention on issues such as cross connection control and backflow prevention, finished water storage, distribution operator training and on-premise plumbing.
Dahab: As the national regulatory framework changes, municipal utilities will have to change accordingly. These utilities will be entrusted to carry out programs that call for more comprehensive and sustainable environmental management systems that include source water protection, appropriate water and wastewater management, waste (including air quality) management, and pollution prevention.
WW: Interest in water reuse programs and concerns about water scarcity are growing for a variety of reason: Please discuss the drivers and how that evolution will change the role of water utilities.
Hoffbuhr: There are two issues to highlight with respect to source water. First, as our water resources are being used more and more for multiple purposes, a variety of contaminants are introduced. Therefore, managers will need to be very diligent about source water protection in the future. The better we protect our source waters, the fewer water quality treatment challenges are likely to plague water treatment plants.
The second big concern is where the water is going to come from, particularly in certain parts of the country experiencing explosive growth. It's very difficult to build reservoirs for surface water supplies these days, and groundwater supplies are limited.
The source water supply issue is a key driver for treatment technologies that allow communities to make use of water that was previously considered of little value, such as seawater, brackish water or recycled wastewater. In the Middle East, wastewater is often treated to drinking water quality. That is not easily accepted here, but the technologies that allow wastewater or other waters of lower quality to be treated for non-potable use are becoming more popular. If you can use treated wastewater or brackish water to irrigate a golf course, that slows the drain on aquifers, freeing up that water for residential use.
Dahab: Although many of us still struggle with understanding the issue of global climate change and its impacts on water resources, it is quite clear that the distribution of water resources is changing very fast. It is, however, much easier to understand the roles of drought, population growth, and increasing water demand as drivers for the need for water reuse. It is evident that the availability of water resources will impact our ability to sustain the needed levels of economic growth required to sustain our society.
WW: Please discuss the issue of the graying workforce and its impact on the industry.
Hoffbuhr: Concerns about the water industry workforce have increased significantly over the past few years, and the issue will only become more important. The issue is two-sided. First, the Baby Boomer generation is beginning to retire, taking with it much of its institutional, technical and professional knowledge. This is commonly called the "brain drain." In addition, there is a lack of new qualified and motivated workers to fill the vacated positions. Those employers in the water industry who have not done so need to begin focusing on succession planning and attracting new employees - particularly for technical, operations, and engineering positions. To that end, AWWA actively is working to enhance the visibility and understanding of workforce issues for utility managers as well as attract, recruit, train, and retain skilled workers to sustain and enhance the water industry.
Dahab: The issue of the graying work force will have a great impact on our ability to maintain viable water and wastewater systems. Regrettably, only recently has the industry started to pay attention to this matter. The need to grow the human resource element of our industry through meaningful programs to attract young professionals into the field is long over due. Public education programs that highlight the need and impacts of water systems on our civilization are needed. These education programs must also be developed in conjunction with school systems by providing the schools with the needed resources to educate children of all ages on the value of water and proper environmental management. These educational programs will also have to be matched with salaries and wages that are sufficiently attractive to match the value of water and environmental management to our civilization. WW
Mohamed Dahab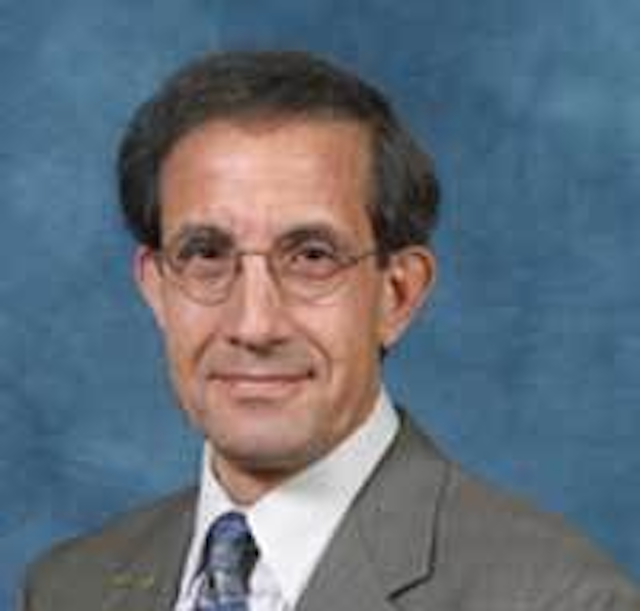 Mohamed Dahab, President, Water Environment Federation
Click here to enlarge image
Mohamed Dahab is the 2006-2007 President of the Water Environment Federation (WEF), an international organization of water quality professionals headquartered in Alexandria, Va. He is currently Professor and Chair of the Department of Civil Engineering at the University of Nebraska and director of the university's Environmental Engineering Program.
A WEF member since 1975, Mohamed served as WEF director from 2000-2003 and was a member of the 2001-2002 and 2002-2003 WEF Executive Committees (now Board of Trustees). He has worked extensively with the Federation's student activities including establishing a WEF student chapter at the University of Nebraska in 1997 and serving as Vice-Chair of WEF's Students and Young Professionals Committee. Mohamed has been a WEFTEC participant since 1988 where he has presented 12 papers. He has also published four papers in Water Environment Research and is a member of the journal's Board of Editorial Review.
In addition, he has been an active member of the Nebraska Water Environment Association (NWEA) serving as chair on numerous committees, a member of the executive board, vice president, president-elect, and president.
Jack W. Hoffbuhr
Jack Hoffbuhr, Executive Director, American Water Works Association
Click here to enlarge image
Jack W. Hoffbuhr, P.E., DEE, was selected as the AWWA Executive Director in February 1996. He first joined AWWA staff as Deputy Executive Director on October 1, 1988, after more than 23 years of hands-on and management experience in dealing with water utilities in design, construction, operation, and training.
After a two-year stint designing wastewater and water supply facilities in the Peruvian Andes for the U.S. Peace Corps, Hoffbuhr joined the Commissioned Corps of the U.S. Public Health Service and held a variety of positions including project engineer designing and constructing similar facilities for the Hopi and Navajo Indian Reservations in Arizona, several international assignments, and a special tour of duty with the Environmental Protection Agency.
Before joining the AWWA staff, Hoffbuhr had been an active Association member and volunteer for more than 20 years. With graduate degrees in both Sanitary Engineering and Public Administration, Hoffbuhr is a Registered Professional Engineer in Colorado and a Board Certified Professional Engineer (Diplomate) in Water/Wastewater by the American Academy of Environmental Engineers.