NEW PRODUCTS
Thermo Electron has introduced Retriever version 3.0, a web-based data extraction and presentation solution that enables secure access to laboratory data, no matter the originating data system.
Feb 1st, 2006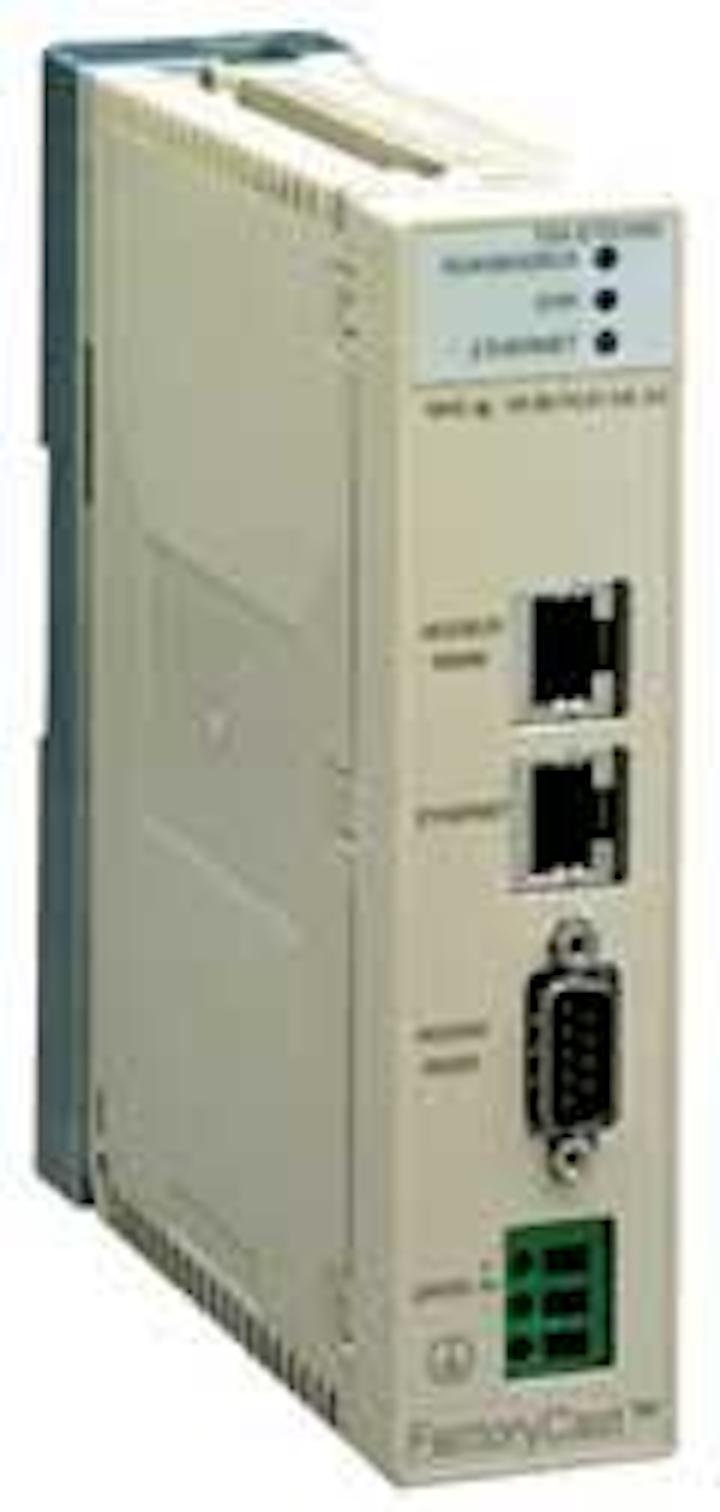 Laboratory data management
Thermo Electron has introduced Retriever version 3.0, a web-based data extraction and presentation solution that enables secure access to laboratory data, no matter the originating data system. Retriever extracts, aggregates and transforms data into "laboratory information with a business context," so that the data can be used to make informed business decisions.
Thermo Electron Corp.
Philadelphia, PA
Tel: 866-463-6522
Web: www.thermo.com/informatics
Ethernet connections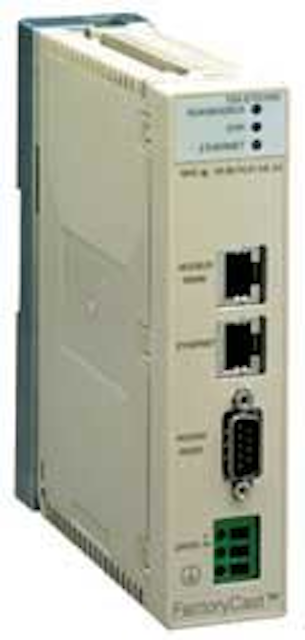 Click here to enlarge image
Connecting Legacy Modbus® serial devices to Ethernet networks has been simplified with the introduction of the FactoryCast™ gateway from Schneider Electric. The configurable and customizable Telemecanique® Web-enabled gateway does not require any infrastructure modifications to connect Legacy Modbus serial-link and remote access (modem) installations with Ethernet TCP/IP networks.
Schneider Electric
Palatine, IL
Tel: 800-392-8781
Web: www.us.telemecanique.com
SCADA security
Verano, a provider of security and SCADA solutions for mission-critical industries, has introduced Industrial Defender V2.0®, the latest version of its security appliance suite. The system is designed to monitor and protect the real-time control environment. It features enhanced security agents, customizable reporting and analysis, and increased scalability intended specifically for power transmission and distribution, water distribution and treatment, gas and liquid pipelines, mass transit systems and power generation companies.
Verano Inc.
Mansfield, MA
Tel: 508-337-0300
Web: www.verano.com
Flood forecasting
Wallingford Software has unveiled its web server strategy for FloodWorks, the company's real-time flood forecasting and warning system. The strategy builds on the functionality introduced in version 4.5 of FloodWorks in August '05 to enable remote users to access flood risk data via their web browser. Future development phases will extend remote functionality to include the ability to commission flood forecasts and edit flood data remotely.
Wallingford Software Ltd
Fort Worth, TX
Tel: 817-370-2425
Web: www.wallingfordsoftware.com
Lining systems
Sauereisen has two new additions to its wastewater product line. Underlayment No. F-120FS and SewerGard No. 210FS are fast-setting versions of the original trowelable formulations and together they enable the Underlayment/SewerGard system to remain viable in quick turnaround projects or cold environments. SewerGard No. 210FS is a corrosion-resistant lining for manhole benches, inverts and other structures. The fast-setting nature of No. 210FS is conducive to applications where the need for limited downtime exists, a key consideration for restoration projects where sewage bypass would otherwise be necessary.
Sauereisen
Pittsburgh, PA Tel: 412-963-0303 Web: www.sauereisen.com
Electronic metering pump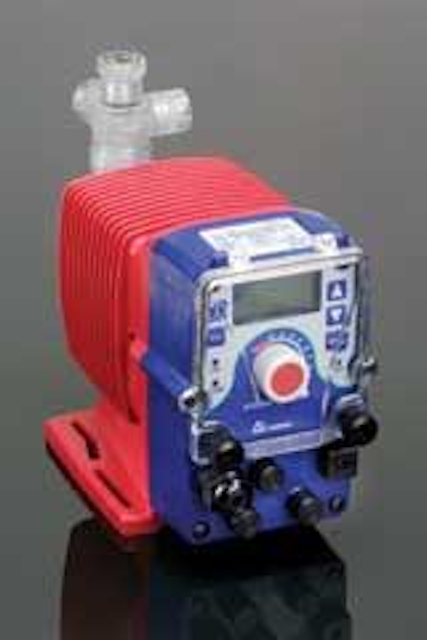 Click here to enlarge image
Walchem offers the EW Metering Pump Series with the Y Control Module. The EW Series pumps are solenoid-driven, diaphragm metering pumps with output capacities up to 6.7 gph and maximum pressures of 150 psi. An 8-bit microprocessor, LED digital display and keypad ensure reliable operation and programming.
Walchem Corp.
Holliston, MA Tel: 508-429-1110 Web: www.walchem.com
Polymer preparation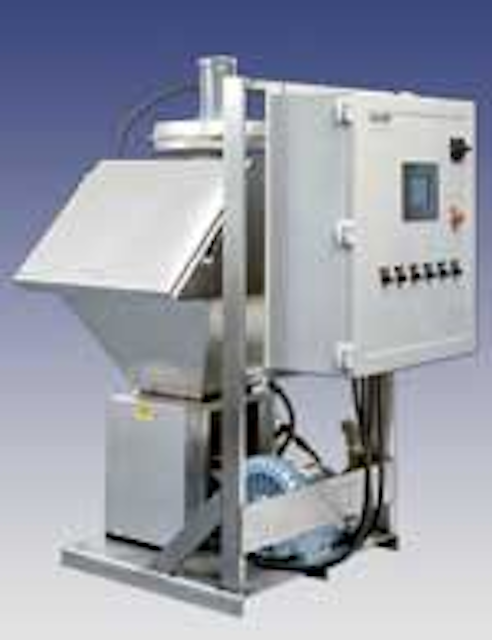 Click here to enlarge image
Fluid Dynamics has introduced the dynaJET™ dry polymer preparation system, designed to meter and hydrate dry polymer in the treatment of wastewater. The system uses a blower-assisted conveyance package to atomize and transport the dry polymer to a tank-mounted hydration chamber.
Fluid Dynamics, Inc.
Boulder, CO Tel: 888-530-7300 Web: www.dynablend.com
Radio diagnostics
FreeWave Technologies' FGR Series radios now allow users to run point-to-point diagnostics with a multipoint slave. Point-to-point diagnostics allows users to run diagnostics locally at a point-to-multipoint slave, providing real-time Yagi antenna sighting and adjusting. The user can adjust the antenna while monitoring live, streaming signals and noise levels displayed by the diagnostics software. FGR Series radios with firmware version 2.47 or higher and IM Series radios with firmware version 3.47 or higher both have this feature pre-installed.
FreeWave Technologies
Boulder, CO
Tel: 303-381-9298
Web: www.freewave.com
Digital pressure gauge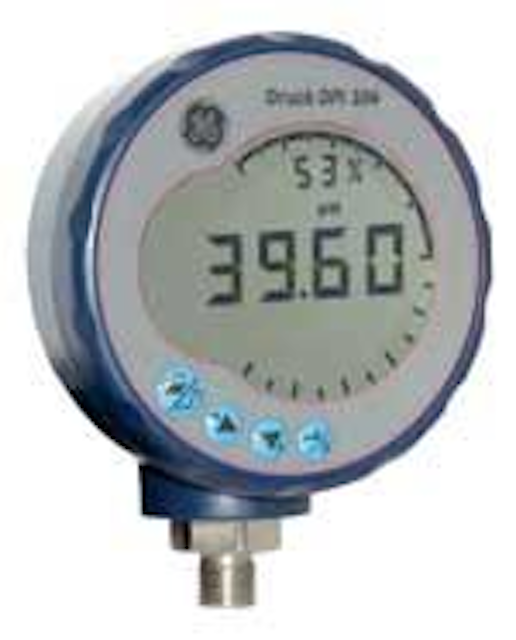 Click here to enlarge image
GE Sensing's new Druck DPI 104 digital pressure gauge can function either as a stand alone process indicator or as a test device using the company's line of hand pumps. With the DPI 104, the company can now offer a bundled test and calibration kit including pump, gauge, test hose, case and accessories. The gauge is supplied in pressure ranges up to 20,000 psi, while maintaining 0.05% FS accuracy.
GE Sensing
Billerica, MA
Tel: 201-825-6383
Web: www.gesensing.com
Metering pump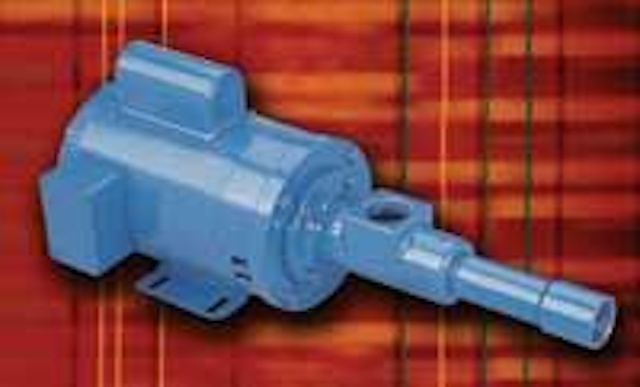 Click here to enlarge image
The Moyno® Metering Pump is available in bare shaft, close-coupled and motorized configurations, each delivering metered flow free from pulsations and variations to prevent material waste or mixture imbalance. All models are capable of handling a wide variety of fluids from clean, clear liquids to shear sensitive and viscous fluids as well as abrasive, corrosive materials. The close-coupled configuration offers a variety of drive options, from a 56C-Face or 140TC-Face motor, gearmotor drive to variable speed drives.
Moyno Inc.
Springfield, OH
Tel: 877-486-6966
Web: www.moyno.com
Motor control center
The new Square D® Model 6 Intelligent Motor Control Center (iMCC) can provide real-time monitoring and remote control of motor functions. Access to information is provided by Schneider Electric Transparent Ready® architecture, which allows users to optimize equipment utilization, increase reliability and reduce energy costs.
Schneider Electric
Palatine, IL
Tel: 800-392-8781
Web: www.us.squared.com/tre
Air management system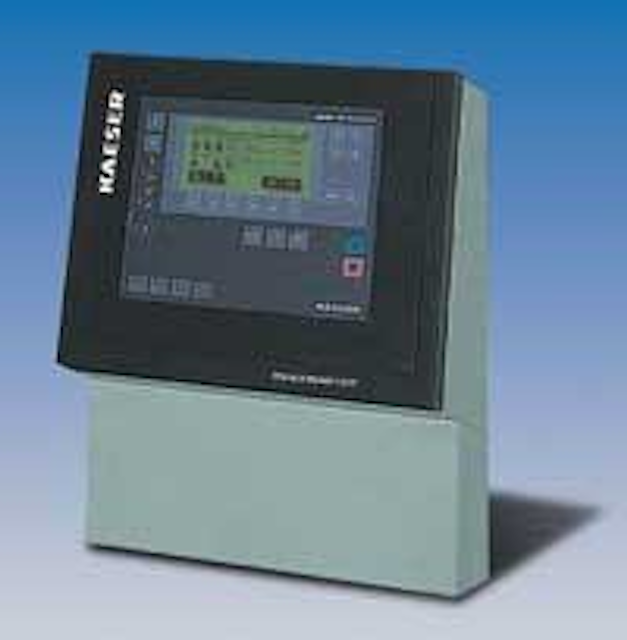 Click here to enlarge image
Kaeser Compressors' Sigma Air Manager (SAM) provides monitoring, sequencing and analyzing of compressed air system performance. It balances service hours, prevents simultaneous motor starts and maintains tight pressure control. The manager can be adapted to almost any system and manage up to 16 compressors or vacuum pumps - including multiple types and differing brands.
Kaeser Compressors Inc.
Fredericksburg, VA
Tel: 800-777-7873
Web: www.kaeser.com
Stormwater control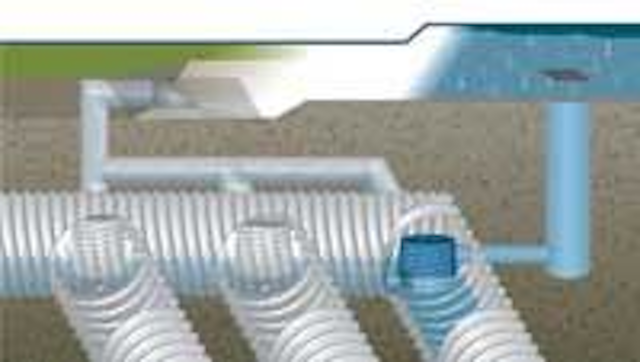 Click here to enlarge image
Contech Construction Products has developed the Optimizer™, a new underground detention system engineered to stabilize and manage stormwater runoff. The detention systems contain innovative flow control devices that use pressure head to begin immediately discharging at the maximum allowable rate, reducing required storage volume.
Contech Construction Products Inc.
West Chester, OH Tel: 800-338-1122 Web: www.contech-cpi.com
Instrumentation management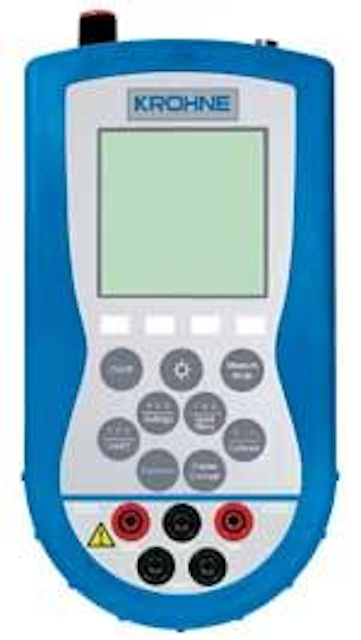 Click here to enlarge image
Krohne has introduced the OPTIMaintenance line of management solution products. This series of products includes the VA01 MTC 4000, a multifunction documenting field calibrator featuring a built in HART Communicator, the VA02 MFC 4100 Series HART Communicator, and the VA03 Device Management System (DMS) software for calibration and configuration management.
Krohne Inc.
Tel: 800-356-9464 Web: www.krohne.com
Alarm module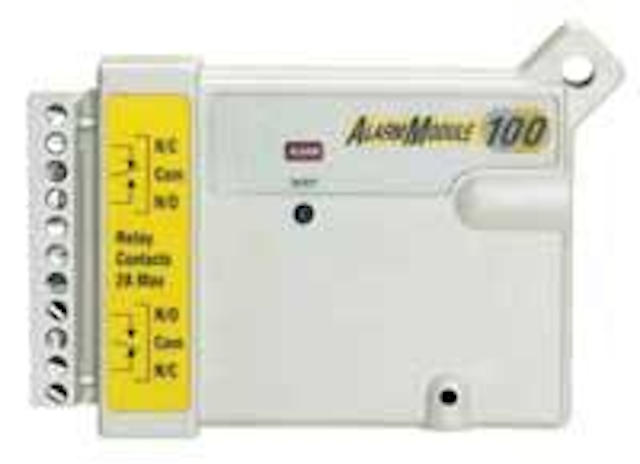 Click here to enlarge image
Dwyer Instruments has released its Series DL-A Logger Alarm Module. The module works in tandem with Series DL Data Loggers and provides visual and audible indication that an alarm threshold has been triggered. The module remains in alarm state until the reset button is pressed. The modules are user-configurable and include two sets of relay contacts for general purpose use.
Dwyer Instruments Inc.
Michigan City, IN
Tel: 800-872-9141
Web: www.dwyer-inst.com
Screening system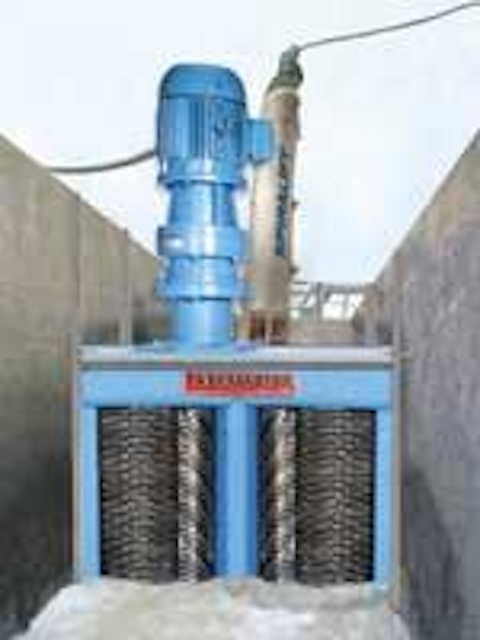 Click here to enlarge image
The Spiralift SL, available from Franklin Miller, screens, washes, transports and compacts channel-borne wastewater solids while leaving essential organics in the flow. This system can be installed in existing channels, and can reduce solids disposal costs and protect downstream equipment. The units are provided as a fully integrated system including: a TaskMaster® grinder, a shaftless screw screen, and control system which coordinates the system's normal and special functions. The PLC based control system uses flow level data to cycle the screw to minimize power and wear. The units are provided standard with stainless steel screens and screw housings.
Franklin Miller Inc.
Livingston, NJ
Tel: 800-932-0599
Web: www.franklinmiller.com
Fiberglass ladders
Sur-Loc recently received NSF/ANSI 61 certification on its 100% fiberglass Climber's Buddy™ ladders for use as drinking water system components. The ladders are durable, non-corrosive, and never need painting. They install onto flat surfaces or can be designed with custom standoffs for curved walls and are designed with incorporated fall protection.
Sur-Loc Inc.
Fremont, IN
Tel: 800-223-7517
Web: www.surloc.com
Tower packing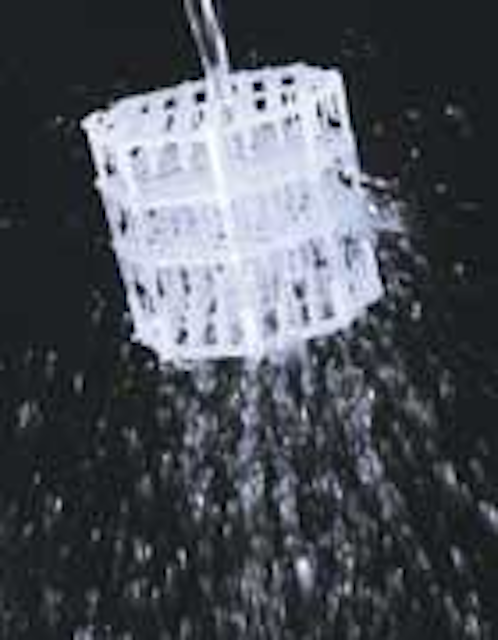 Click here to enlarge image
Lanpac XL®, available from Lantec Products, is a new version of the 3.5" Lanpac® tower packing. It is used scrubbers, strippers, and biological treatment systems. The tower packing offers the same gas-liquid contacting efficiency as the earlier model, so it is a drop-in substitute. It provides substantially lower pressure drop and improved resistance to plugging by hard water scale or biological growth.
Lantec Products Inc.
Norwood, MA
Tel: 781-769-1901
Web: www.lantecp.com
Flow meters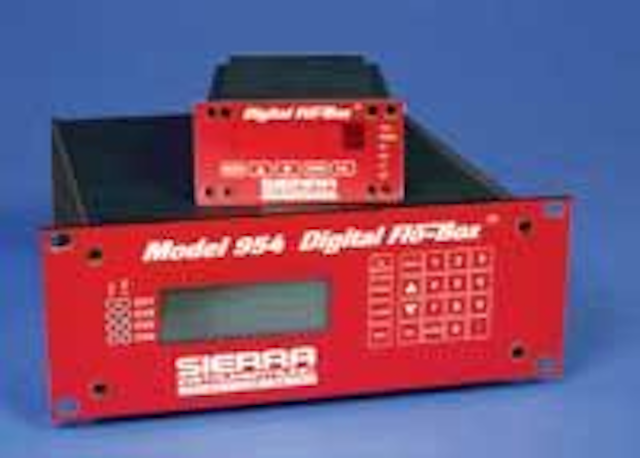 Click here to enlarge image
Sierra Instruments has released its new Digital Flo-Box™ 950 Series power supply and control/readout electronics for mass flow meters and controllers. Designed specifically for use with analog mass flow meters (MFMs) and mass flow controllers (MFCs), the digital systems supply power (±15 vDC), display the flow rate, and offer set point control. Products in the 950 Series include a compact, single channel device (Model 951) for operation of one MFM or MFC and a deluxe, multi-channel device (Model 954).
Sierra Instruments Inc.
Monterey, CA
Tel: 800-866-0200
Web: www.sierrainstruments.com
Spectrophotometer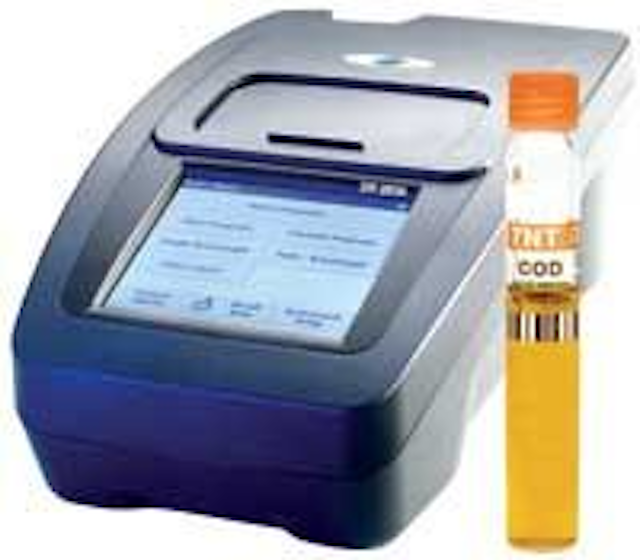 Click here to enlarge image
The latest portable spectrophotometer from Hach offers the same accuracy and versatility of the company's previous spectrophotometers, while providing increased ease of use and time/cost saving options. The new DR 2800 Portable Spectrophotometer can run 240 analytical methods. It can be used with over 30 additional new TNTplus™ ready-to-use reagent vials with integrated barcode labeling for automatic method identification.
Hach Co.
Loveland, CO
Tel: 800-227-4224
Web: www.hach.com