Automatic Meter Reading and the Challenges Facing Water Utilities
Water infrastructure is buried out of sight - you turn on the tap and water comes out.
Aug 1st, 2006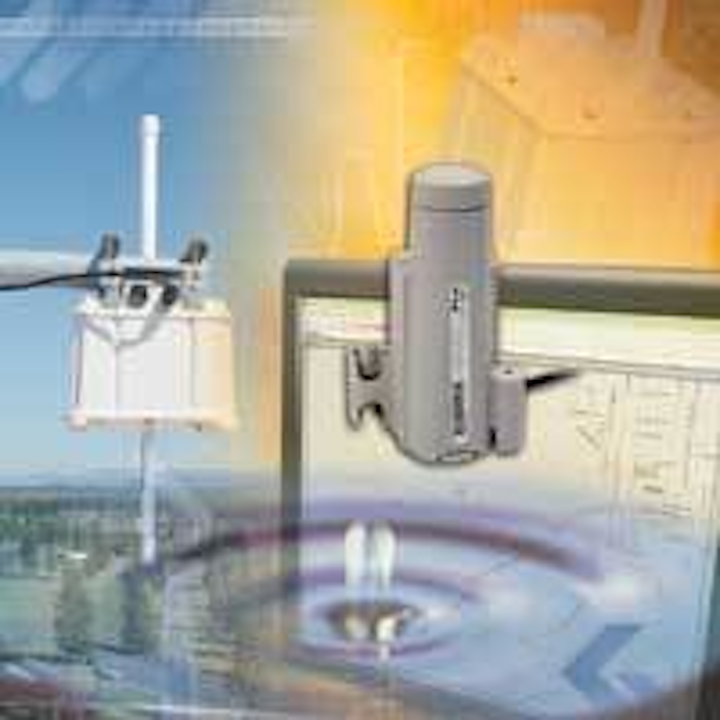 Water infrastructure is buried out of sight - you turn on the tap and water comes out. Most of us pay our monthly bill and don't give it a second thought.
But the aging of our water infrastructure is forcing many cities throughout North America to think about it. It is not uncommon in older water systems to find pipes that were laid in the 19th century. As water infrastructure outlives its useful life, it can deteriorate and corrode, resulting in widespread water leakage, burst water mains, unreliable pumps and aging treatment plants.
The American Society of Civil Engineers recently gave the nation's drinking water infrastructure a near-failing grade of "D-minus." The U.S. Environmental Protection Agency (EPA) estimates it would take about $534 billion to $1 trillion to meet infrastructure needs by 2025.
Besides the aging infrastructure, water utilities are challenged, now more than ever, with security issues and concerns about possible sabotage. Securing water systems is a costly burden that will ultimately be passed along to the consumer.
The United States uses more than 408 billion gallons of water each day and the EPA estimates water shortages could become critical by the year 2025. Financial obligations, such as federal assistance, have not kept pace and funding for drinking water in 2005 was less than 10 percent of the total national requirement. Since the majority of water utilities are small (there are more than 54,000 community water systems in the U.S.) and most have limited access to bond and equity markets, funding is problematic at best.
Every Little Drop Counts
The average U.S. city loses 20 to 30 percent of its water production in transit from the treatment plants to consumers, and if the system is old, it can lose up to half of its drinking water through tiny, often undetected leaks and breaks each day. This not only wastes money, it drains a precious finite resource.
Besides leaks in the pipes, there is much waste behind the meter in our homes. The American Water Works Association estimates that nationwide, approximately 22 gallons of water per person are lost to leakage each day. A single running toilet can account for up to 300 gallons of lost water per day or more than 100,000 gallons of water per year, for one house.
Click here to enlarge image
Saving even small amounts of water helps, whether it is in the piping infrastructure or plugging water leaks in the home. Technology is available to water utilities to work more efficiently, bill more accurately and provide more real-time usage data -- all in an effort to conserve water.
Click here to enlarge image
One of the best ways to save is through the water meter -- the "cash register" for providers. Actual consumption is measured and the metering system helps to account for almost every drop delivered. In the United States, approximately 78 percent of water utilities do not have automated meter reading (AMR) systems, according the National City Water Survey of 2005, sponsored by the U.S. Conference of Mayors Urban Water Council. Of those surveyed, 68 percent of the utilities said they would upgrade to AMR if they can save money and water.
AMR brings greater efficiencies by:
• Collecting accurate consumption data for billing
• Reducing operational costs
• Improving customer service
• Increasing revenues
Advanced meter reading systems, such as Itron's Water Fixed Network, enable frequent collection of data for usage profiling to manage conservation programs and leak detection behind-the-meter to reduce lost water and increase supplies. Water Fixed Network also works with distribution system leak detection technologies to reduce unaccounted-for water for better supply management and to plug the revenue leak.
Itron is working on other advanced technologies, such as the new 60W Water Endpoint and the Itron Mobile Field Collector, that make it easier and more cost-effective for water providers to enjoy the benefits of AMR solutions.
The 60W endpoint is extremely compact and requires no field programming, making it exceptionally easy and inexpensive to install. The 60W is ideally suited for meter pits where its rugged design provides superior reliability and performance, even in the harshest environments. Advanced leak, reverse-flow and tamper detection, as well as an industry-leading 20-year battery life make the 60W the most cost-effective choice for utilities that want to optimize field and customer service operations, reduce O&M expenses and improve customer satisfaction.
Itron Mobile Field Collector answers a growing need in the utility market for more cost-effective mobile automatic meter reading. Mobile Field Collector is a multi-functional mobile meter reading solution that combines Itron's rugged FC200 handheld with an in-vehicle docking device and an external Super Raptor radio. In addition to low-cost drive-by meter reading, Mobile Field Collector gives meter readers the ability to probe meters, enter manual reads and program meters - features and benefits that extend the value of this mobile data collection solution far beyond the competition.
In an era where it's essential to measure water use more accurately, every little bit saved builds up the resource, saves the utility dollars and time, and ultimately makes the consumer part of the process and the answer.
About the Author:
Diane Guffin is vice president of water sales at Itron.