Meter Collection System Planning Can Benefit from Propagation Modeling
The bottom line for any utility is exactly that - the bottom line. Making the choice to embrace a fixed-base meter data collection system is a sound business choice, but it's just as important to ensure that the system is being used as efficiently as possible.
Aug 1st, 2006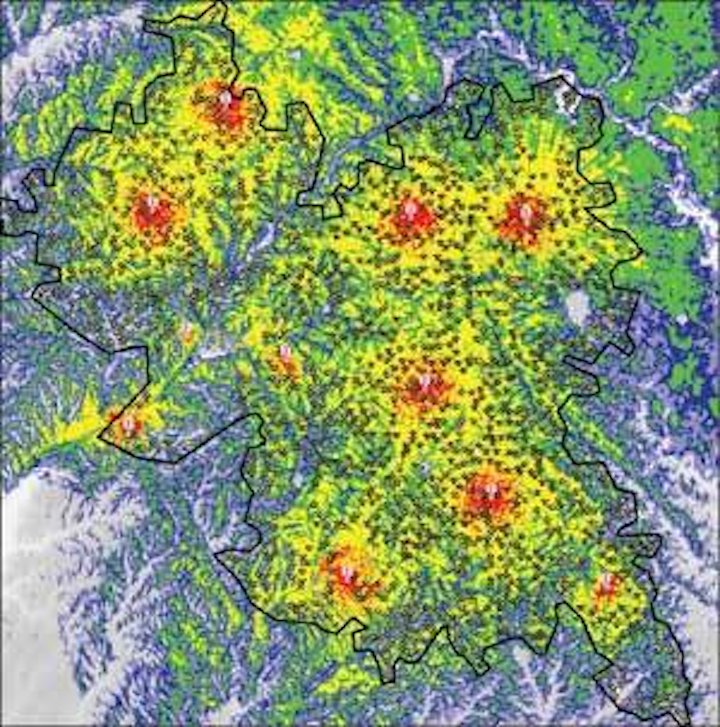 The bottom line for any utility is exactly that - the bottom line. Making the choice to embrace a fixed-base meter data collection system is a sound business choice, but it's just as important to ensure that the system is being used as efficiently as possible. Propagation modeling provides the foundation for a solid implementation strategy by identifying key elements early in the process that may affect long-term performance.
Sensus Metering Systems offers two of the best fixed-base systems on the market, FixNet and FlexNet. These systems incorporate wireless technology with a radio-based network solution that allows users to capture reliable information on a daily basis. Both systems extend the product solutions already delivered by Sensus through its dependable walk-by/drive-by RadioRead system. These fixed-base solutions are proving to be efficient, accurate, and cost-effective options for combination utility operations, as well.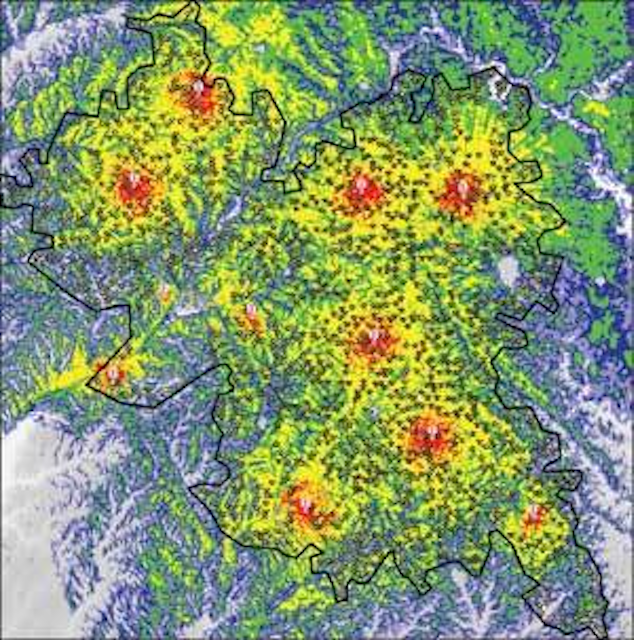 The propagation modeling approach uses a series of criteria such as coverage requirements, terrain, clutter properties, structure heights and meter density and meter location to identify infrastructure requirements.
Click here to enlarge image
And while working fixed-base systems into your planning will cause accuracy rates to increase, a key element during its implementation is pinpointing the most effective placement of the data collection devices, which detect, process and forward messages transmitted by the AMR modules of all the individual meters.
Propagation modeling provides objective recommendations that allows for a utility to control costs and provide better service to its customers. Propagation modeling is an alternative approach to the traditional square-mile analysis as the road map for determining where and how many structures are needed in any given geographical area.
Propagation models analyze data such as desired coverage area, performance goals, terrain, growth expectations and existing utility-owned infrastructure throughout a given area. This information can be used as potential collection sites in order to determine the optimal amount and locations of equipment. By using propagation modeling as the core of the planning process, utility officials can uncover the most efficient planning available to minimize costs and meet performance expectations. And, because of the objective methodology behind propagation modeling, utility company officials can deploy a fixed-base system with hard data to back up their choices.
Prior to the use of propagation modeling proposals, utilities were relegated to defining system requirements using a "cookie-cutter" method. That being, the placement of collectors along a pre-determined grid, based strictly on square miles and a mathematical equation, regardless of the environment and meter population. This application maximizes system requirements and adds to the overall cost of installing and maintaining a fixed-base system.
However, without qualifying preliminary infrastructure sites, the utility may encounter deployment problems, such as inadequate facilities and property rights and/or leasing issues. Also, the sheer number of sites stresses a utility's manpower for maintenance and repair issues, which impact the system's life costs and could make a system deployment difficult to financially justify.
Conversely, propagation modeling provides a thorough and accurate assessment through detailed analysis. Utility information is fed into modeling software, and the area is plotted to uncover terrain characteristics. Propagation modeling is above the grid-method, because utilities have their own set of assets, liabilities, and terrain factors, which ultimately affect the final proposal.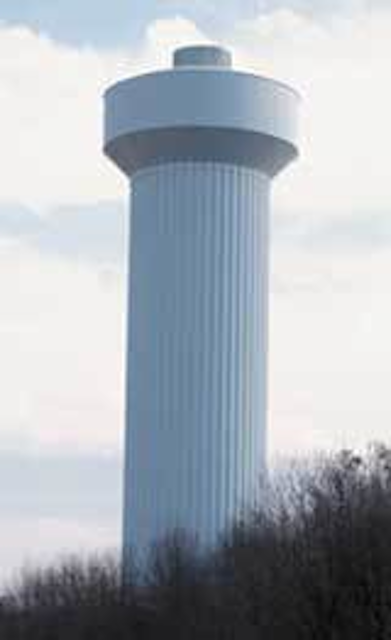 Two commonly owned utility infrastructures are the water tower and municipal buildings.
Click here to enlarge image
Once the territory is plotted, the proposed data collector sites are added to the model, and the analysis begins on which sites will achieve the most efficient coverage of the area. Often, the number of proposed sites exceeds the number of hosts needed. Typically, the model returns recommendations for fewer collector devices than utility officials anticipated, and is the first pleasant surprise and cost-saving measure in the process!
Immediate benefits of propagation modeling are found in its ability to minimize infrastructure requirements while assuring sufficient coverage, and by optimizing any need for third-party collaboration for host sites. In the long-term, propagation models give a utility detailed information upon which to base future strategies.
Getting Started
Before a utility can start a propagation study, it must be able to produce a clear set of infrastructure assets as well as its growth potential and goals. Using utility-owned sites is the key element in providing an economical fixed-based deployment, because it minimizes the need for leasing and/or equipment sharing with other utilities or publicly-owned structures, which saves time and money.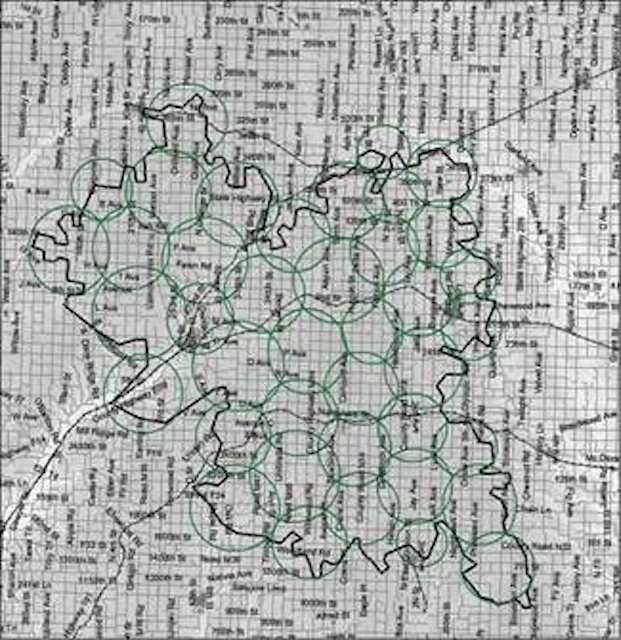 A Cookie Cutter approach identifies infrastructure requirements based on square miles of desired area to be covered.
Click here to enlarge image
Critical questions to address in the information collecting stage includes: Meter locations (inside/outside, above or below ground, etc.), territory boundaries, future growth plans, utility-owned sites - and their heights - that may host collection device(s) and the locations of those sites.
"This up-front work is crucial to give the vendor enough critical information to complete the modeling process," said Tom Galuska, AMR Marketing Manager, Sensus Metering Systems. "Identifying this information is also beneficial to the utility, because they will then have a complete understanding of the process and how it will ultimately help in meeting the organization's performance goals."
Galuska added that the AMR vendor should be fully aware of the utility deployment strategy in order to effectively propose a system that meets those requirements. Once the two sides have a complete understanding of the utility deployment strategy, a proposal is created to identify system requirements and coverage.
"Without the results of propagation modeling to design an implementation plan, deploying a fixed-based system is subject to random use of equipment, which could mean higher infrastructure requirements, and higher operational and maintenance costs than necessary," said Galuska.
"Simply put, propagation modeling eliminates guessing."