New Literature
Feb 1st, 2011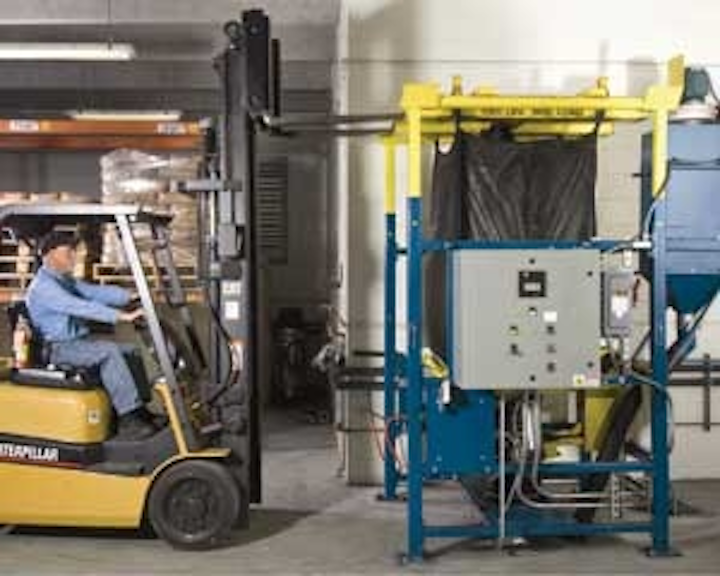 Particle imaging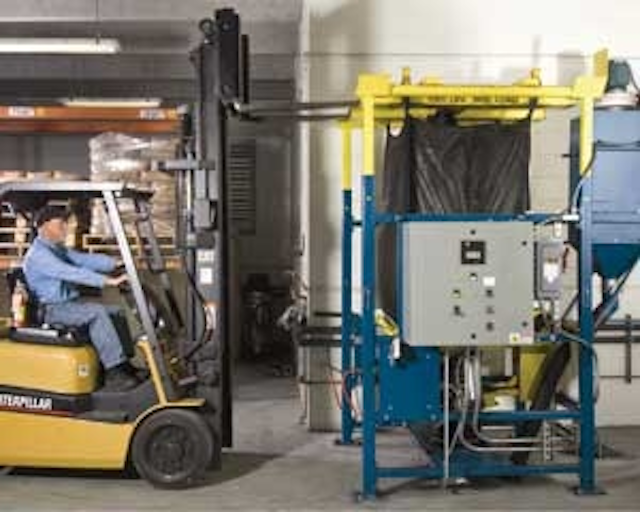 A new white paper by particle imaging authority Lew Brown of Fluid Imaging Technologies documents how image quality affects the ability of imaging particle analyzers to produce accurate measurements and automatically recognize and classify different particles in a heterogeneous mixture. Reporting the results of two experiments conducted on the FlowCAM® particle imaging and analysis system, the white paper compares the measurements derived from sharp images to those derived from blurry images and concludes that deriving measurements from blurry or "fuzzy" images significantly reduces the accuracy of the resulting measurement and classification data. The FlowCAM automatically takes hi-resolution, digital images of microscopic particles and organisms, measures each one based on dozens of parameters in real time and automatically differentiates and classifies them for analysis.
Fluid Imaging Technologies Inc.
Yarmouth, ME
Tel: 207-846-6100
Web: www.fluidimaging.com
Circle No. 209 on Reader Service Card
---
Dosing, proportioning systems
Hydro Systems has launched its newly redesigned web site. The site integrates the detailed product information that customers depend upon into an easy-to-use design. The site provides more ways for potential customers to identify products for their specific functions, applications and industries, while providing a comprehensive product search function for those more familiar with the company's product line. The site incorporates all of the Hydro brands, including: Nova Controls and Chemilizer Products, as well as links to the Hydro ICS and Water Treatment product Web sites.
Hydro Systems Co.
Web: www.hydrosystemsco.com
Circle No. 210 on Reader Service Card
---
Water industry promotion
The "Water is Your Business" initiative, a joint effort of the U.S. Chamber of Commerce's Let's Rebuild America campaign and the National Association of Water Companies (NAWC), has launched a new website and social networking tools. The website houses resources that highlight the importance of sustainable water infrastructure for local communities and local economies. The "Water is Your Business" initiative, which launched in July, is a nationwide effort to create and sustain a dialogue between business leaders, consumers, community leaders and water providers about local, regional and national water management issues. Features on the site include "Local Leaders," toolkits for elected officials and businesses and general information for citizens across the county to promote solutions that increase overall public and private investment in water infrastructure and more sustainable water management.
National Association of Water Companies
Washington, DC
Web: www.waterisyourbusiness.org
Circle No. 211 on Reader Service Card
---
Safety railing systems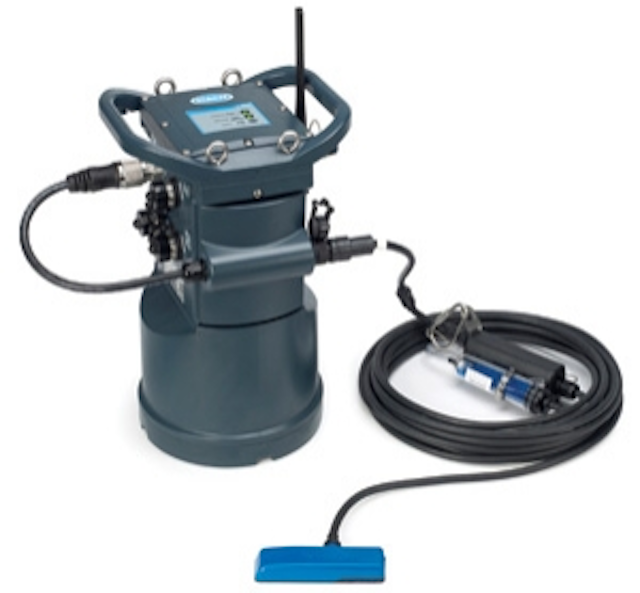 Easyfit has launched an enhanced new website to display its extensive line of structural slip-on pipe fittings, railing systems and components. Applications include building handrails, guardrails, safety railings, and fences. The site features a Resource Center to provide general and technical information (e.g. Maximum Post Centers, Upright Load Ratings) to help ensure safe, practical, and simple installation of its structures. Online ordering is offered for all Easyfit slip-on fittings, including the company's full line of standard fittings, ADA handrail connectors, add-on fittings (to build onto an existing structure), as well as railing kits to provide OSHA-compliant handrail enclosures.
Easyfit Inc.
North Canton, OH
Web: www.easyfit.com
Circle No. 212 on Reader Service Card
---
LEED calculator
Hanson offers a proprietary LEED® calculator for its Pressure Pipe and Structural Precast customers. The company's concrete products are inherently sustainable and can all contribute to LEED credit, according to a company spokesman. The tool quantifies the company's products' contribution to two LEED credit categories - recycled content and regional materials. The detailed report displays the actual mileage and the exact LEED approved recycled content percentages of products, both in weight and dollar amount. The full, easy to read report, is free of charge and completed in a timely manner.
Hanson Building Products North America
Irving, TX
Web: www.hansonbuildingproducts.com
Circle No. 216 on Reader Service Card
---
Pump selection guide
Griswold™ Pump Co. has developed an Online Pump Selection Program to help users select the appropriate pump for their application. The program can be found at http://www.griswoldpump.com/html/pumpsel.htm. The first step of the program is listing the pump's operating requirements. These parameters are established by identifying the pump's design point (head and flow), along with its synchronous speeds. After determining these operating requirements, they can be entered into the Online Pump Selection program, which uses the parameters to perform a search and create a list of all the Griswold pumps that meet the requirements. This list can be sorted by pump size, NPSHr, efficiency and power consumption to create additional comparison points.
Griswold Pump Co.
Grand Terrace, CA
Circle No. 214 on Reader Service Card
---
Mag drive pumps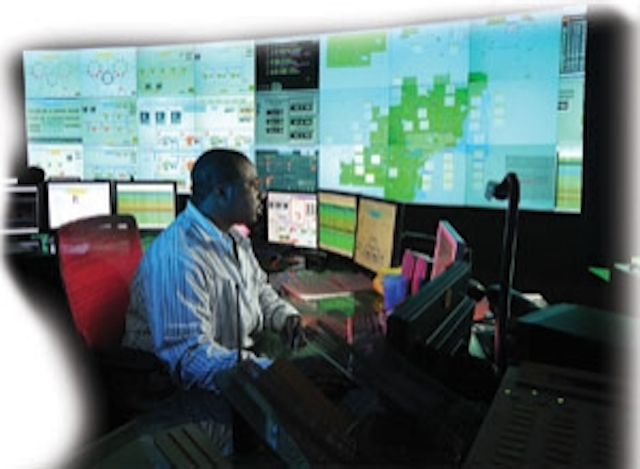 Moyno recently released a new brochure on its Mag Drive 500 Series pumps. The two page, full color brochure includes product features and user benefits, performance characteristics and typical applications. The pump's patented sealless, magnetic drive design provides zero leakage for the most critical applications. These pumps can handle toxic, aggressive, caustic or even flammable and explosive fluids. This proprietary progressing cavity mag drive pump uses the latest technology to ensure operator safety, eliminate work place hazard and protect the environment from contamination.
Moyno Inc.
Springfield, OH
Tel: 877-486-6966
Web: www.moyno.com
Circle No. 213 on Reader Service Card
---
Flow calibration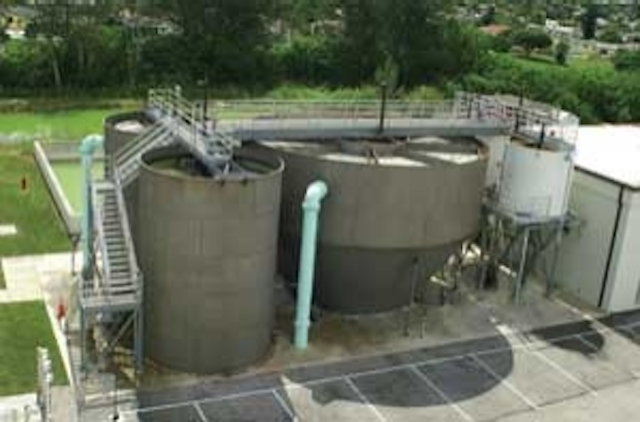 A new video offers an informative tour of the Flow Calibration Laboratory at Fluid Components International. The video provides an overview of the calibration process, explaining the importance of flow meter calibration with actual gases to achieve superior accuracy rather than using inferred air equivalency methods. The FCI laboratory features more than 18 National Institute of Standards (NIST) traceable precision flow stands. All laboratory equipment is also ISO 9001:2000 and AS9000 compliant and also meets MIL-STD-45662A and ANSI/NCSL-Z-540 requirements.
Fluid Components International
San Marcos, CA
Web: www.fluidcomponents.com
Circle No. 217 on Reader Service Card
---
Energy savings calculator
WEG Electric Corp. has released an energy savings calculator application for BlackBerry® smartphone devices. In just a few steps, the app calculates savings gained from using the company's variable frequency drives (VFDs) and/or electric motors. The calculator can calculate potential energy savings, return on investment, reduction of CO2 emissions, and create reports and calculations for all the motors in a facility. To download the application, visit the WEG Green website from a BlackBerry phone and click "download" on the calculator page.
WEG Electric Corp.
Atlanta, GA
Tel: 800-275-4934
Circle No. 215 on Reader Service Card
More WaterWorld Current Issue Articles
More WaterWorld Archives Issue Articles