Resolving to Find Focus in 2014
The water and wastewater industry seeks to finds its focus for the New Year with everything from improved water conservation and nutrient removal to enriched infrastructure development and funding and regulation strategies.
Feb 3rd, 2014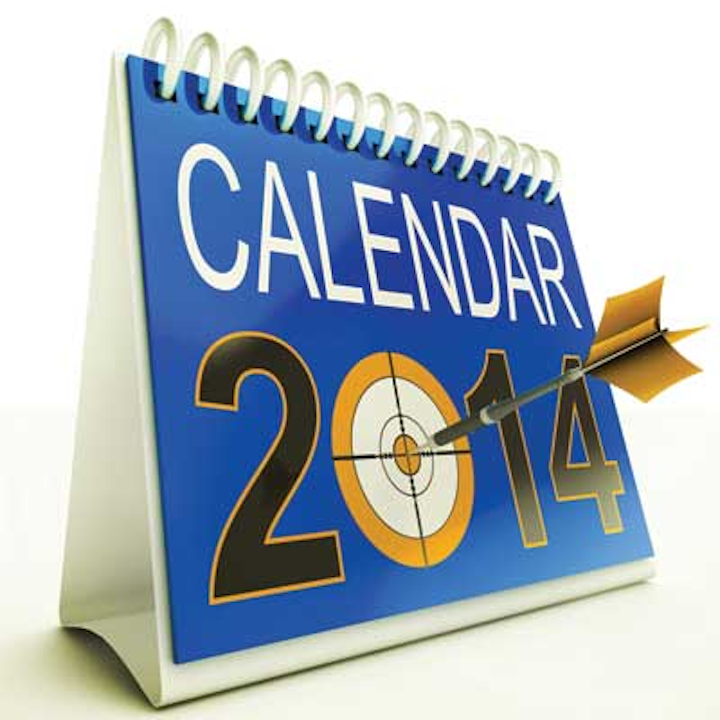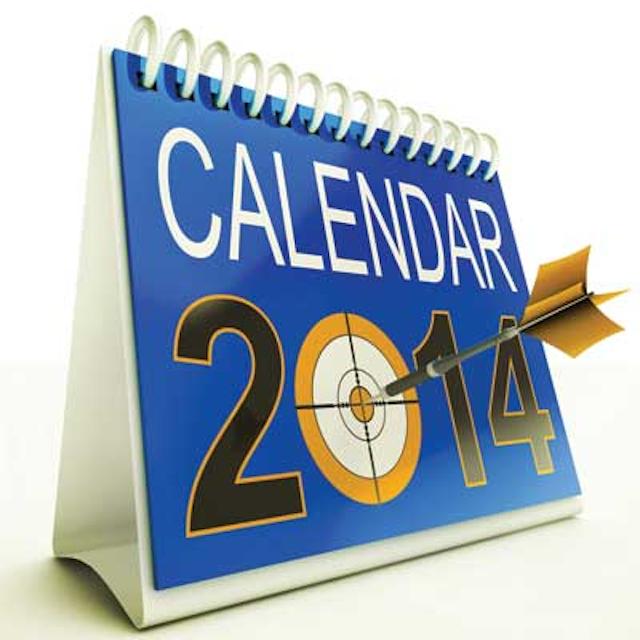 By Thacher Worthen
As defined by Cambridge Dictionary, a New Year's resolution is "a promise that you make to yourself to start doing something good or stop doing something bad on the first day of the year." But what's in a resolution and why do we succeed or fail - personally, professionally or collectively? According to Wikipedia, New Year's resolutions originated with the ancient Babylonians. At the start of each year, they would make promises to their gods to return borrowed items and pay back their debts.
A 2007 study of 3,000 people by Richard Wiseman at the University of Bristol showed that 88 percent of people who make New Year's resolutions fail. Sometimes it's because of a lack of accountability; and sometimes our goals are simply too lofty for the short term and we bite off more than we can chew.
So, what might the New Year's resolution of the water and wastewater industry be? Is it innovation related? Is it about re-using a certain percentage of water? Is it about nutrient removal, stormwater or pharmaceutical removal? Or is it simply about better management of our existing infrastructure? Whatever the promise we make to ourselves or our constituents, history shows that unless it's realisitic, we'll make very little progress toward our goals.
The American Society of Civil Engineers (ASCE) has given our nation's water and wastewater infrastructure a "D" grade. The Environmental Protection Agency (EPA) Clean Watershed Needs Survey and the Drinking Water Needs Survey identified a total water infrastructure capital investment need of $682.3 billion over the next 20 years, and at current spending levels there would be a gap of $220 billion unless something is done to offset the spending deficiencies. That's some big money. Making a simple New Year's resolution to fix it is certain failure, but so is kicking it down the road for someone else to undertake.
So what can we do? I know I don't have the answers, but I'm willing to sit at the table to help find a long-term solution. In 2013, we witnessed some very nice examples of organizations doing just that. In March 2013, for example, the U.S. Water Alliance (USWA) and the Water and Wastewater Equipment Manufacturers Association (WWEMA) convened a roundtable in Washington, D.C., to discuss development and adaptation of new technologies. Another example was the WEF/WERF Leaders Innovation Forum for Technology (LIFT), whose purpose was to draft a bottom-up approach for technology evaluation. Regarding legislation and funding, bills have been proposed over the last few years to allow for private activity bonds, low-cost Treasury money (WIFIA), and isolated nutrient legislation focused on individual watersheds. Unfortunately, due to federal bureaucracy and fighting in Washington, nothing has yet been passed.
These are all good initiatives when considered individually, but collectively they don't quite fit together and don't stand much chance for success without a plan - one that includes marketing efforts and pressure on our federal government. So, where does that leave us with regard to New Year's resolutions and change? We have a lot of great people out there who care deeply about our greatest natural resource, but there seem to be too many agendas conflicting with or duplicating each other. How do we get them focused? Next to our industry's struggle with funding, this - to me - is our greatest challenge.
Having all the constituents together in a room in 2013 was a start. Sustaining that momentum is now the key - and demanding more from our elected officials is paramount.
I hope 2014 will see us resolving to find focus and making baby steps in this new direction.
About the Author: Thacher Worthen, a WWEMA Board member, is president of Schreiber LLC, a wastewater treatment products and systems company based in Trussville, Ala. Worthen graduated from Hampden-Sydney College with a bachelor's degree in history and from Vanderbilt University with an MBA.