District Puts Plastic Pipe to the Test
Water District #1 of Johnson County, Kansas, wanted hard evidence that new plastic pipe products could do the job.
Nov 1st, 2009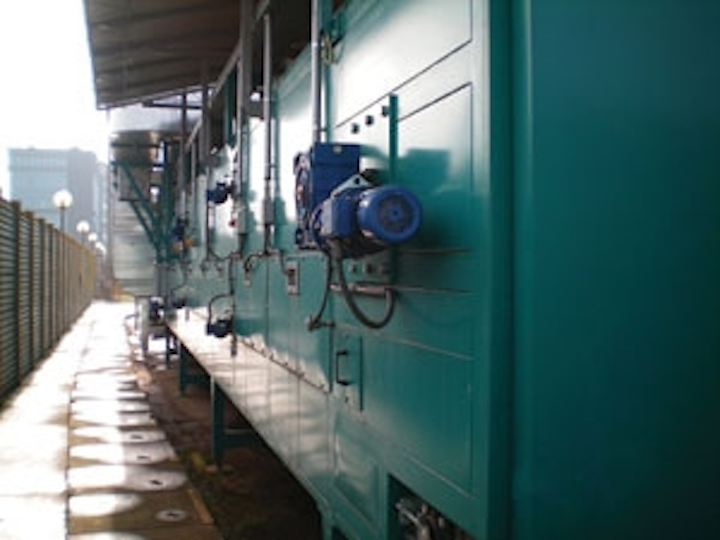 By Sarah Humphreys
Water District #1 of Johnson County, Kansas, wanted hard evidence that new plastic pipe products could do the job. The 270-square-mile, 16-city district outside Kansas City, KS, also known as Water One, in the last 18 months had been presented with a couple of new pipe products, one a high-strength, thin-walled molecularly oriented plastic and the other a C900 pipe with internal joint restraint.
Where some jurisdictions often won't let new products even get to the initial review phase, Water One wanted to try things on for size. Critical to its situation were highly acidic soil and a decades-long propensity to specify ductile iron in its 2,500 miles of pipelines.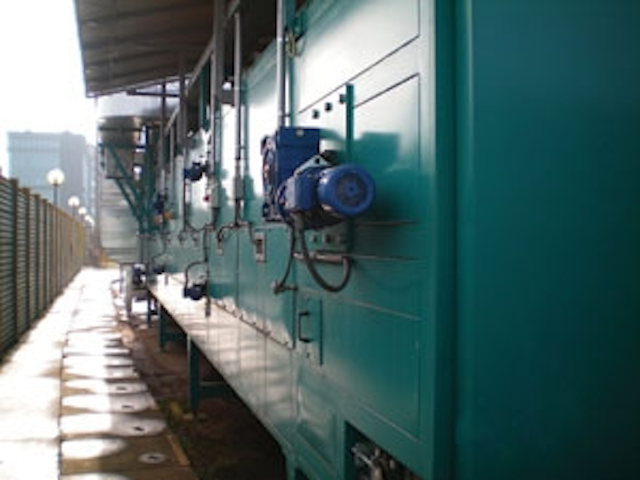 Hot soil in the Water One district calls for a pipe that won't corrode.
Brian Schade, lead design engineer, saw the molecularly oriented C909 pipe, available from JM Eagle and known as Ultra-Blue, the summer before last, showed it to his engineering department and then passed it on to the construction team.
"We basically let them try to destroy the pipe," said Schade, describing the pressure testing, burst testing, tapping and rough handling to which the team subjected it. "We wanted to see what we could do with it and get some confidence between our Engineering and Construction departments. They tested it out and put it through its paces."
Ernie Hamilton, assistant manager of construction for Water One, took part in the tests. His department does everything from water main installations, relocations, installing meters and water hydrants, and installation and repair on large-diameter transmission mains. Although he had worked with "normal PVC" off and on over the years in his military and contract experience, he wasn't familiar with C909.
"We filled it to 300 psi and had it lying on the ground and took a back hoe to it," Hamilton said. "We had to hit with the tooth on the bucket to break it–not just push down, but hit it. It was pretty amazing. I was impressed with its strength, and particularly impressed with how it doesn't split out when outside forces damage it."
Strength and split-proof qualities were further put to the test in the first installation, when "the contractor turned around and punched a hole in it with a backhoe," Hamilton said. The pipe didn't split or require a whole new section of pipe.
"With C909, you can just use a circle repair clamp," he said, adding the district has installed about 10 miles of C909 with no leaks.
The district has also been testing a C900 product, known as Eagle Loc 900. The pipe features the BullDog internal joint restraint system and eliminates the need for external clamping devices. The system protects the restraint mechanism – comprised of a grip ring, Rieber gasket and casing – from corrosion in the bell and spigot.
"What we were trying to find was a product with the push-on restraint of ductile iron," said Schade, who once again handed his new discovery to Construction for proof testing.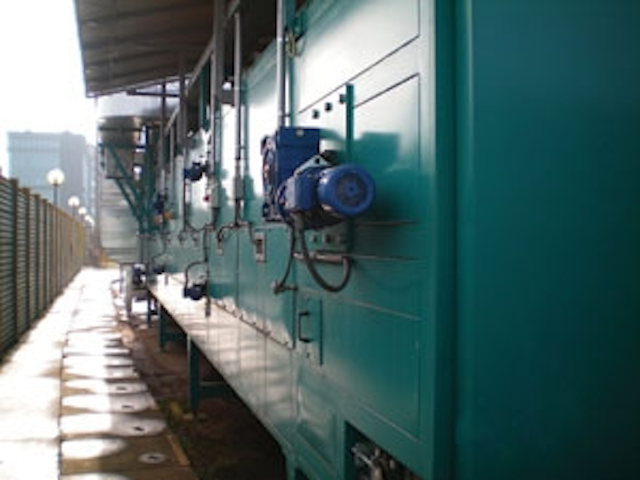 Water One put C909 plastic pipe to the test with a backhoe before putting it into use.
"We attached Comanche 250 loaders to two joints of pipe and tried to pull them apart," Hamilton said. "It absolutely stopped the loaders. It didn't release or pull the joint apart. Just the sheer weight of those is more force than you would ever get in the water system and it held really well."
The first installation job on the 12-inch pipe further tested the product, for both Water One and the manufacturer of the BullDog restraint, S&B Technical Products. Both parties learned that a grip ring needed to be just right for the pipe to snap together properly. S&B traveled to the site to make slight adjustments that it has since extended to all pipe at the production phase.
"Once we realized what was going on and how to remedy it, we really haven't had any other problems," Hamilton said.
Water District #1 made the switch to plastic pipe to combat corrosion problems. Soil in the area is generally considered "hot," Schade said.
"We needed to pick a product that doesn't corrode and will provide a long-lasting infrastructure," he said.
Again, Schade thinks he has the proof. Water One installed some Johns Manville PVC as a test case in 1975 and dug it up last year.
"We cut it out and took it up to AWWA to test and after 33 years, it showed virtually no sign of age," said Schade, who was handling a cutout of that pipe he keeps at his desk. "I have no idea why we didn't continue using it." WW
About the Author:
Sarah Humphreys is marketing communications manager at JM Eagle, based in Los Angeles.
More WaterWorld Current Issue Articles
More WaterWorld Archives Issue Articles