Water Industry Market Trends
Smarter cities, tighter budgets, alternative financing, and aging infrastructure are key themes in 2016
Dec 1st, 2015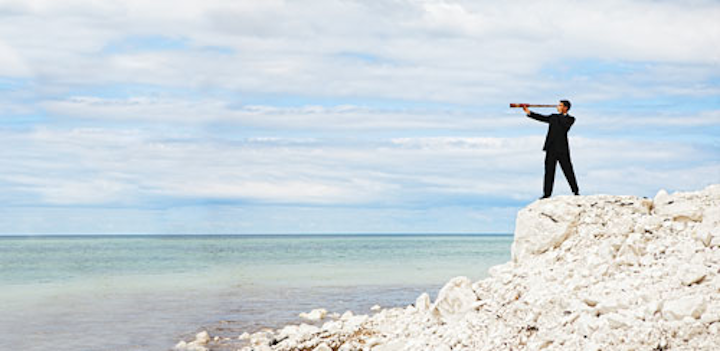 By William Atkinson
Where has the municipal water and wastewater utility industry been in 2015? And where is it headed in 2016? According to three experts, there are many challenges but there are also several opportunities.
"A number of trends continued to play in the water industry throughout 2015," said Seth Cutler, senior industry analyst, Energy and Environment, Frost & Sullivan. "One is the 'City as a Customer' concept, as urban regions further invest in flood defenses and smart water upgrades, and work toward more connected and interconnected systems."
Water utilities are becoming much more aware of new technologies and sensors to develop smart networks, and the industry is working to make it easier to integrate these new solutions through service platforms and cooperative arrangements. "Dynamic financing has also started to be further developed with the EPA's new financing body and further interest by customers for leasing products and solutions," Cutler said.
Looking forward to 2016, the drought in the West - and California in particular - is on many peoples' minds. "While it may still be too early to identify any real long-term trends from this, it is expected that further investment in recycling and reuse, especially in industrial sectors, will grow," said Cutler. "Utilities may start to reevaluate pricing for industrial customers, and this will make recycling technologies more economically attractive." In addition, revenue-generating investments, such as nutrient removal and renewable energy through anaerobic digestion, are likely to receive increased attention going forward.
According to Ted Chapman, senior director, U.S. Public Finance Infrastructure Group, Standard & Poor's, the overarching theme for water and wastewater utilities has been, and will continue to be, increasing expenses coupled with limited options to increase revenues, which, combined, mean tighter budgets. "We continue to see operational issues that have financial implications," he said. "Water utilities in all areas of the country have been hit with mandates from the EPA and state equivalents related to things like sanitary sewer and combined sewer overflow mandates - all of which require capital improvements."
Furthermore, in places like California, because of the ongoing drought, many water utilities have been forced to look to alternate - and more expensive - supplies of water, since their traditional or preferred raw sources may be less available or may no longer be available at all. "In addition, these utilities may be asking customers to use less water because of the drought," said Chapman. "For all of these reasons, the cost of water per unit is increasing. However, there are still fixed costs that must be paid for."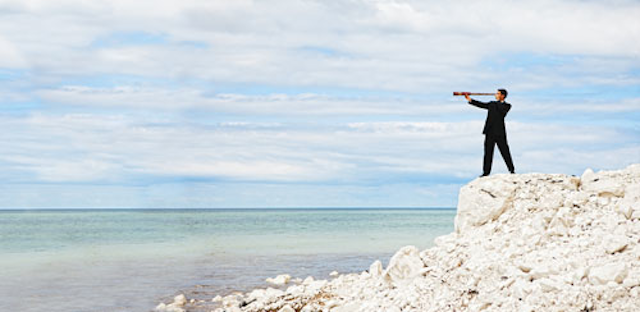 One possibility may be to raise rates. However, according to Chapman, this doesn't always work. "There is a lot of pressure on water utilities to keep rates low, especially since many of their customers may be living below the poverty line," he said. In addition, there is pushback from some customers over rates that they consider too high in general. For example, plaintiffs in San Juan Capistrano won a court case against the local water utility, which had created a multi-tiered rate structure in which the highest rates were deemed to be too high, particularly because they were more than the actual "cost of service." The courts agreed, noting that the utility couldn't raise rates just because there was a water shortage.
As a result, water utilities are having to get more involved in resource management efforts. As Cutler sees it, this brings to a head the concept of the water-energy-food nexus. "All three of these industries are looking to become more efficient, especially as it relates to working with each other," he said. "Water utilities are also becoming more focused on the issue of non-revenue water, which includes addressing leaks, faulty meters and unbilled water."
Cutler sees the financial constraints continuing into 2016. "The EPA has the Clean Air Act [issues] largely behind it, so we anticipate that 2016 will be an active year for the EPA related to updates to the Safe Drinking Water Act," he said. In spring 2015, the EPA published the fourth iteration of the Contaminant Candidate List (CCL), which it publishes every five to eight years. "There were over 100 potential new items that could be regulated in terms of pathogens and chemicals," he said.
According to Ed Crooks, managing director, Deal Advisory - Infrastructure, KPMG, the backlog of demand for investment has not changed for water and wastewater utilities in 2015. "The significant demand for capital investment that we saw one, two and even five years ago is still there and is growing," he said. However, the demand for solutions as to how to fund these needed investments continues to put pressure on the industry. "A lot of our clients are laboring under consent decrees, where they are obligated to make significant improvements but are struggling to fund their routine capital investments, much less the sometimes significant capital investments that are required by these legal actions," he said.
As a result, many utilities are starting to think innovatively about how they can address funding challenges. "For example, we are seeing far greater willingness to get away from the traditional design-bid-build approach and at least explore some alternatives to stretch their budgets, including public-private partnership capital financing," said Crooks. "This is not only helping to address capital investment needs but also creating a lot of opportunities for private investors."
This leads to a second trend that Crooks is seeing - increased interest from investors both domestically and internationally. "Domestically, a lot of pension funds, equity investors and banks are looking hard at investment opportunities in this market," he said. "International players also want to get a toehold in the U.S. water market, especially over the last 12 months." This runs the spectrum. There are actually some international firms that want to come to the U.S. and acquire operating assets that are already up and running. There is another category of interest in buying companies that are in the water sector business, such as companies that are providing operating services in the U.S. water market, engineering firms and even suppliers, such as pump and pipe manufacturers.
Looking ahead to next year, Crooks anticipates that interest by domestic and international investors will continue. "A lot of people got excited when WIFIA came into existence in 2014," he said. "However, it hasn't received funding." As such, the EPA is now taking a different approach, leaning toward more technical and informational assistance than financial assistance. The goal is to help streamline how utilities can access federal support and it's just getting underway.
"There are so many federal programs and resources available, but it is difficult for state and local folks to figure out how to navigate this," Crook said. EPA's Water Infrastructure and Resiliency Finance Center initiative (www2.epa.gov/waterfinancecenter) is a clearinghouse set up by the Agency to help local governments figure out how to pay for, structure and deliver these projects. "We saw this concept in place for transportation, and we think it will also be a very good thing for water utilities."
---
About the Author: William Atkinson is a correspondent for WaterWorld Magazine. He has been a full-time freelance business magazine writer since 1976, specializing in infrastructure, sustainability, supply chain, risk management, and safety/health.
The Future of Construction
In terms of new construction, as Frost & Sullivan's Cutler sees it, water network renewal and rehabilitation will play a large role in the coming years. "One area where utilities are trying to improve on past performance is pushing in newer technologies and smart upgrades to have a better pulse on the future status of networks and their performance," he said. Combined sewer overflows, super tunnels and green infrastructure are areas where utilities will need to invest to better manage their networks and the increasing pressures they are put under.
However, according to Standard & Poor's Chapman, because of constrained budgets, there won't be much in the way of "budget busters" for new construction in 2016. "Most construction projects will be status quo, primarily on rehabilitation of existing assets, especially in terms of upgrades to meet the new regulatory mandates," he said. "We believe that the potential for budget busters probably won't come before the end of the decade."
Importance of Asset Management
With the growth of catastrophic weather events such as droughts, water utilities have a renewed sense of urgency when it comes to improving their aging infrastructure. Leaks and service disruptions, particularly in water-scarce regions, aren't being tolerated by customers and commissions. However, water utilities simply don't have the capital necessary to make all the improvements across their networks, and so they need to bring empirical evidence to support repair and replacement decisions. Rodger Smith, senior vice president and general manager of Oracle Utilities, said that, as a result, his company sees an increased focus on work and asset management data going forward. It will be the basis for investment planning, providing needed clarity for capital spending decisions and justification for implementing preventative maintenance strategies.
More WaterWorld Current Issue Articles
More WaterWorld Archives Issue Articles