New Literature
McElroy has published the seventh edition of its polyethylene pipe fusion catalog and reference guide.
Sep 1st, 2010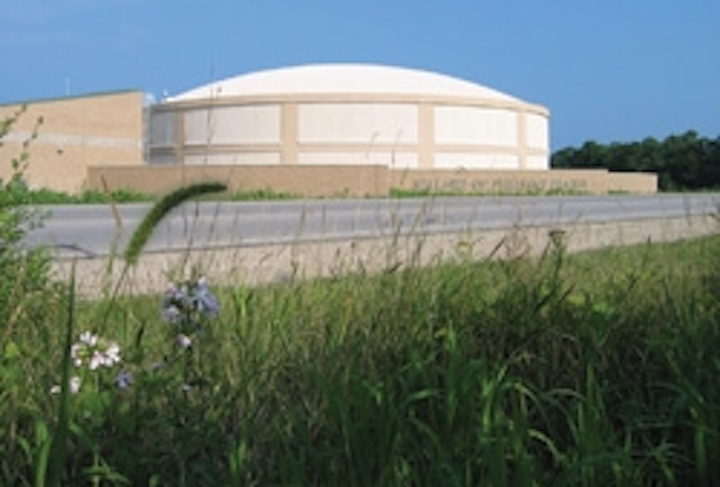 PE pipe fusion
McElroy has published the seventh edition of its polyethylene pipe fusion catalog and reference guide. The guide serves as a sourcebook for polyethylene pipe fusion equipment, accessories and information. The McElroy Fusion Catalog and Reference Guide includes information on the company's fusion equipment and has an expanded reference section.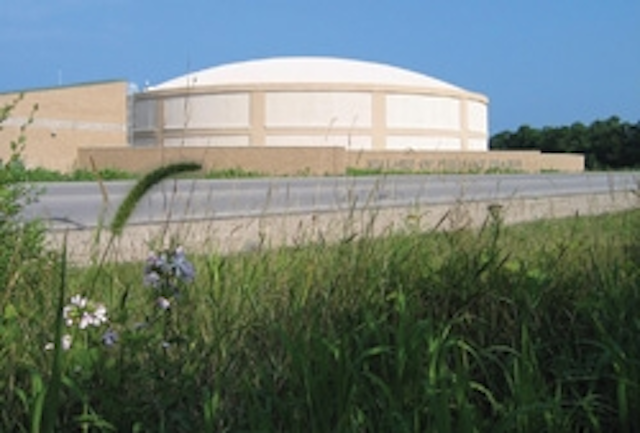 McElroy Manufacturing
Tulsa, OK
Tel: 918-836-8611
Web: www.mcelroy.com/catalog
Circle No. 209 on Reader Service Card
Modeling, simulation software
MWH Soft has completely revamped its website. The new site includes a new look and improved navigation. Information includes access to events such as conferences and continuing education courses, product and technical support, relevant publications, showcases, networking opportunities, and more. Visitors to the site will find the company's product portfolio better organized and more easily accessed. From the homepage, users can navigate directly to the latest product downloads, individual product information, and latest news.
MWH Soft
Broomfield, CO
Tel: 626-568-6868
Web: www.mwhsoft.com
Circle No. 210 on Reader Service Card
Hand tools
Lowell Corp. has updated its catalog of ratcheting hand tools. The catalog also features machine components to be specified by OEM designers or retrofit by plant engineering and maintenance personnel. For water and sewer utility workers and those in the construction industry, the company makes a variety of heavy duty ratchet and socket wrenches that can handle all kinds of nuts found in pipeline work and in hydrant maintenance and operation.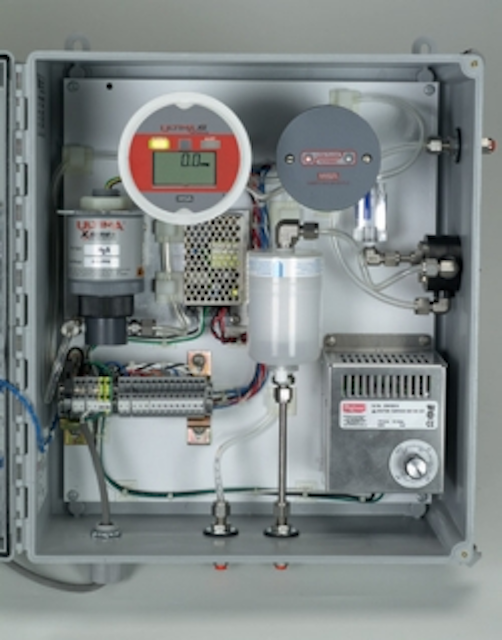 Lowell Corp.
Worcester, MA
Tel: 800-456-9355
Web: www.lowellcorp.com
Circle No. 211 on Reader Service Card
Mag drive pumps
A new brochure on the Moyno® Mag Drive 500 Series pumps includes product features and user benefits, performance characteristics and typical applications. The pump's patented, sealless, magnetic drive design provides zero leakage for the most critical applications. These pumps can handle toxic, aggressive, caustic or even flammable and explosive fluids. Four models offer flow rates from 0.1 to 900 gph. Materials of construction include PVC housings. Stator materials include Nitrile or EPDM with optional FPM stators and titanium rotors. Skid mounted, turnkey systems are available.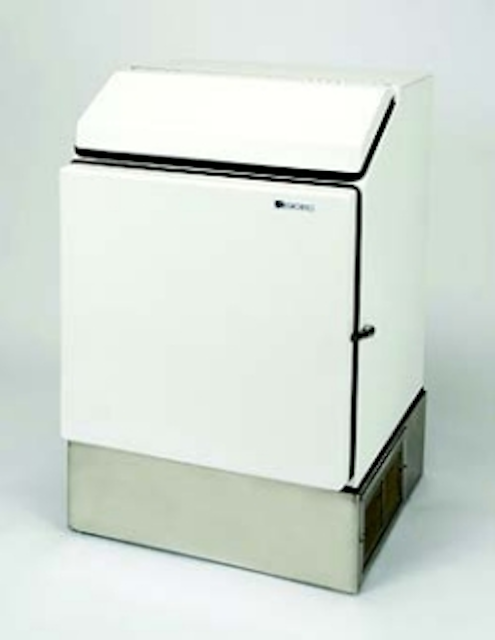 Moyno Inc.
Springfield, OH
Tel: 877-486-6966
Web: www.moyno.com
Circle No. 212 on Reader Service Card
Data loggers
Onset has published its new Energy and Environmental Monitoring Product Catalog. The 75-page catalog provides product descriptions, technical specifications, and pricing for the company's line of HOBO® data logging solutions used in energy management, field research, and water resources management. This includes stand-alone data loggers, web-based data logging systems, and wireless sensor networks.
Onset Computer Corp.
Bourne, MA
Tel: 800-564-4377
Web: www.onsetcomp.com
Circle No. 213 on Reader Service Card
RTU applications
Semaphore has released three technical documents with information on applications for the T-Box LT all-in-one RTU and T-Box Wireless Monitor. The systems bring new technology to automation and monitoring of processes in a variety of water and wastewater applications. The publications include the "Basin, Canal, and River Level Monitoring System", the "Dissolved Oxygen Monitoring System" and the "Pump Station and Lift Station Operations."
CSE-Sempahore
Lake Mary, FL
Tel: 407-333-3235
Web: www.cse-semaphore.com/applications/water.php
Circle No. 214 on Reader Service Card
Pump station
Bulletin No. 606 Evolution from Smith & Loveless discusses the company's Wet Well Mounted Pump Station. The bulletin gives a historical timeline of the product as well as highlights, features and benefits of the above-grade lift station. Since its original introduction, more than 10,000 stations of its type have been installed throughout North America and around the world. Request bulletin #606.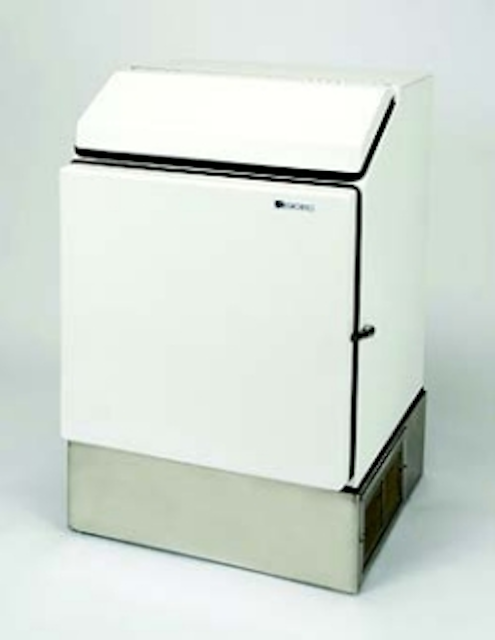 Smith & Loveless Inc.
Lenexa, KS
Web: www.smithandloveless.com
Circle No. 215 on Reader Service Card
Construction equipment
Vermeer has redesigned its website. The site offers extensive photos and video of the company's equipment in action – including 360-degree views of key models. Equipment includes general construction equipment, guided boring systems, trenchers and compost turners, among other equipment. Simplified navigation helps users find local dealers to request a demo, order parts or request service and support. The site also features useful resources including equipment tips and market trends
Vermeer Corp.
Pella, IA<
Web: www.vermeer.com
Circle No. 216 on Reader Service Card
Powder, bulk solids handling
Hapman has updated and expanded its website to provide visitors with more information and access to its line of powder and bulk solids handling equipment. Visitors can now research solutions by product line, challenge or industry. In addition, simplified forms allow visitors to request a quote or free test drive of the company's conveying and feeding solutions. Relevant information is just one click away with new site search and popular topic links. The site also includes an expanded video library and updated sales literature.
Hapman
Kalamazoo, MI
Tel: 800-427-6260
Web: www.hapman.com
Circle No. 217 on Reader Service Card
Alignment tool
Ludeca has released "Laser Align", a free iPhone application reference tool for shaft alignment of rotating equipment. With this app users can access important reference material and learn about key laser shaft alignment concepts. The tool includes helpful reference guides: Short Flex Tolerance Table; Spacer Shaft Tolerance Table; and Thermal Growth Calculator. The app can be downloaded at: http://itunes.apple.com/us/app/laser-align/id371520051?mt=8
Ludeca Inc.
Doral, FL
Tel: 305-591-8935
Circle No. 218 on Reader Service Card
Wireless instrumentation
Control Microsystems has published "Improving SCADA Operations Using Wireless Instrumentation," a non-commercial white paper that shows how integrating wireless instrumentation with SCADA systems can drive operational efficiency and reduce deployment costs. In many cases, eliminating cabling and trenching can cut deployment costs by as much as 70%. Wireless instruments require only the sensor to be installed in the process, saving hours or days and valuable resources. Other instruments can be added as needed. The paper is available on the company's website.
Control Microsystems
Kanata
Ontario
Tel: 888-267-2232
Web: www.controlmicrosystems.com
Circle No. 219 on Reader Service Card
Power monitoring
The 2010 Time Mark Product Catalog provides information on the company's power monitoring devices. Its Model 278 and Model 2780 Current Transducers are UL Approved. The Model 278 converts the secondary output of a current transformer to a proportional 4-20 mA output, while the Model 2780 has a proportional 0-10 vDC output. The catalog may be downloaded from the company's website.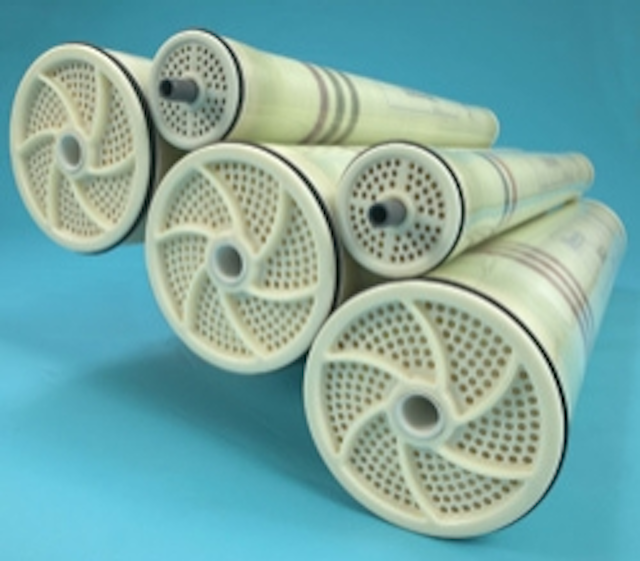 Time Mark Corp.
Tulsa, OK
Tel: 800-862-2875
Web: www.time-mark.com
Circle No. 220 on Reader Service Card
More WaterWorld Current Issue Articles
More WaterWorld Archives Issue Articles