History Demonstrates Value of Distribution in the Supply Chain
Have you ever had the unfortunate experience to be involved in a water main break at three o'clock in the morning and not have all of the parts needed to make the repair?
Aug 1st, 2010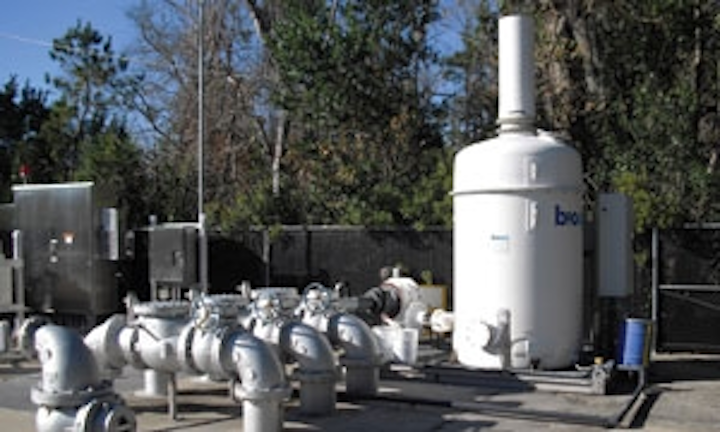 By Mike Vore
Have you ever had the unfortunate experience to be involved in a water main break at three o'clock in the morning and not have all of the parts needed to make the repair? If you have, I am certain that you are thankful that there was a Waterworks Distributor close by and willing to open up to get you all the parts you needed for your water main repair.
This level of support is critical now more than ever, due to the 24/7 requirements of maintaining your systems while operating with leaner inventories and controlling costs. Being able to satisfy your needs and provide solutions, on short notice, is just one of the scenarios that illustrate the value local Waterworks Distributors provide. This value proposition applies to both manufacturers and end users within the supply chain.
History
The history of manufacturers and Waterworks Distributors working together within the United States can be traced back to at least 1914 and maybe even further. In those early days, it was common for a local waterworks supply house to represent product lines of regional manufacturers due to limited shipping resources and the extreme weight of products. This method of getting products to local markets allowed for a smoother flow of material and provided greater levels of service. This was especially true in more rural and smaller market areas which had fewer end users and contractors to sell to.
In the beginning most Waterworks Distributorships were locally owned and you could find the owner of the business usually sitting in his office. Fortunately, this is still the case in many areas today. Our business is still people doing business with people; however, over the years many things have changed in how both manufacturers and distributors do business.
Global Demand
Products of today must meet stringent specifications and critical service applications. This higher demand for complex products and supply needs are driven by increased populations and ever expanding water systems, which are continually raising expectations from the manufacturer. In order to meet these expectations, many are now expanding operations, or at a minimum sourcing raw materials from all over the world. This new element has created more challenges than ever before.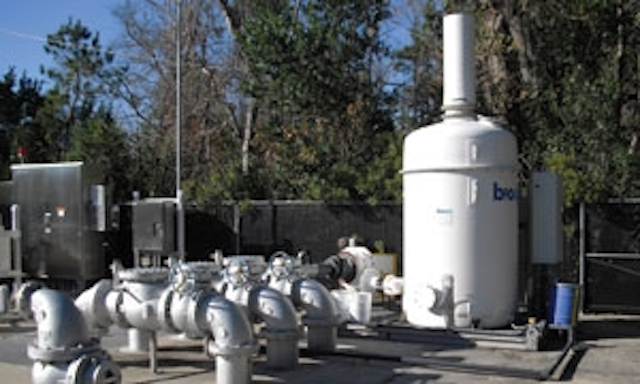 One way to meet these challenges for many manufacturers has been to align themselves with local distribution companies that are capable of minimizing and buffering over-the-water lead times and raw goods issues, providing improved logistics and material handling strengths and create a strong local infrastructure for supporting end user needs.
Knowledgeable People
Today, it is not only about getting your products to market but also meeting the demand for increased knowledge at the street level. As stated above, original value was about supplying product to markets based on local and regional needs.
Manufacturers once used both local distribution and direct product sales. As products grew in complexity and sophistication to meet regulations for health, safety, and higher efficiencies, so has the need for trained, qualified personnel at the local level. Being able to provide these higher levels of expertise everywhere has become another demand in the market.
Understandably, this expectation has put pressure and increased financial burdens on manufacturers. This is where the perception for added value of the Waterworks Distributor, from a manufacturer's point of view, begins to change. To mitigate this, many are rethinking their distribution strategies. Distributors have been able to provide manufacturers with more professionals on the street and by joining forces have increased local knowledge and product experience.
Increased training and hands-on practical knowledge of product applications has allowed local distributors to provide support for product installations, technical and field assistance, and specification writing. Using their relationships with the manufacturers, end users, consulting engineers and contractors, the local supply person is a logical conduit to quickly and efficiently present new ideas and technology to all concerned. And, by being hands-on from the beginning, they are able to provide higher levels of service and support, with shorter response times to solve any problems that should arise.
Joint Effort
It is all about service and providing solutions. Take any job or project in the water and wastewater treatment arenas from inception to completion and list all steps needed to meet logistics, coordination for materials, cost factors, and short time constraints. This is where combined resources allow multiple manufacturers and a waterworks distributor to supply all of the items needed to do a project, completely, on time and with improved cost; once again validating value throughout the supply chain.
WW
---
About the Author:
Mike Vore is General Sales and Marketing Manger for Clow Valve Co. He is also Associate Director on the Board of the Water & Sewer Distributors of America.
More WaterWorld Current Issue Articles
More WaterWorld Archives Issue Articles