A View from the Top: Benefits of Association
Four months ago, The Water and Sewer Distributors of America (WASDA) started publishing a monthly article in WaterWorld.
Apr 1st, 2010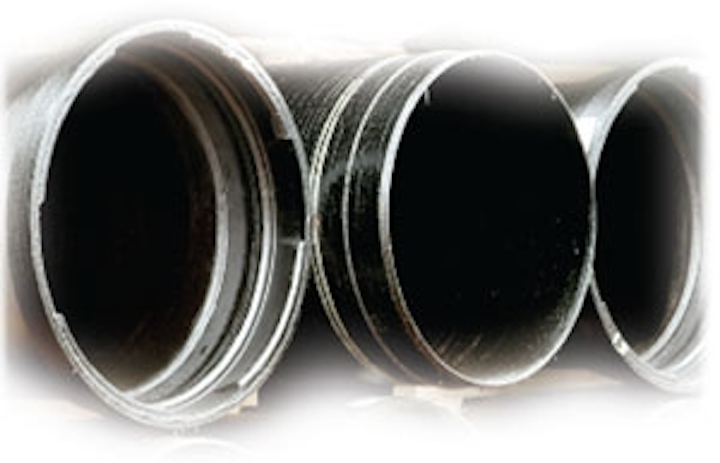 By Sam Peirce
Four months ago, The Water and Sewer Distributors of America (WASDA) started publishing a monthly article in WaterWorld. So far we have introduced you to our association, touched on the current condition of the sewer infrastructure in the United States and given you a brief recap of our activities in Washington DC. My intent with this article is to try to give you a little insight to what WASDA is and who we are.
Let me introduce myself. I am the current president of WASDA. I have been the President since March 2008 and I have been a member of WASDA for over 13 years. My company has been a small water and sewer distributor in central Massachusetts since 1986, and been in existence since 1914.
Many years ago someone came to me and told me I needed to be a member of WASDA. At first I was very skeptical about joining a large national association of distributors from across the country. What would they want with a small distributor like me and more importantly what could they possibly do for me. Luckily for me this person was very persistent and didn't stop pushing me to join WASDA until I agreed to come to a meeting. In the fall of 1996 I went to my first WASDA meeting in Chicago; big trip for a small distributor from just outside of Worcester, MA. Well let's just say that I have only missed two WASDA meetings since. Becoming a member of WASDA was one of the best professional decisions I have made. WASDA membership does many things for me and my company. I would like to take just a few minutes to relay some of them to you.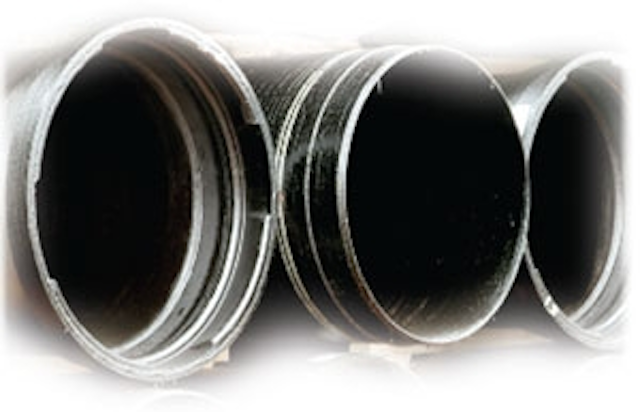 Networking – When I first joined WASDA, it was an Association of about 40 distributor companies from across the United States. There was great cross match of smaller and bigger distributors. I got the opportunity to interact with so many people that did the exact same thing as I did in a non competitive environment. I can't put a number on the value this offered to my company. It was almost like having 40 consultants to help me solve problems that come up on a day-to-day basis. Over the years I have formed many friendships with WASDA Members. I often call them just to see what they are doing to deal with some issue that is affecting my business operation. Like they say in that credit card ad, this advice is "priceless."
In 2003, WASDA added Manufacturer members to our Association. This opened a whole new avenue of networking opportunities. I now have the ability to network with many of the top executives in the water and sewer supply industry. I would not have this chance without my membership in WASDA. WASDA has grown from the 40 members when I joined back in 1996 to over 140 members currently. This provides countless opportunity to network and learn from the industry leaders from across the country.
Marketing – WASDA has a strong marketing plan in place. WASDA has advertisements in this magazine as well as other industry magazines. We continue to exhibit at the annual AWWA ACE exposition to help promote WASDA members and the value of distribution to our industry. The marketing plan also provides my company with a high quality advertising campaign that I can use in my office area and at all of my counter areas.
Government Relations – WASDA has recently become very active in Government relations. Our efforts have been focused on the federal government over the past few years because this seems to be the main avenue for funding of water and sewer infrastructure projects now and in the near future. Last month we provided the readers of WaterWorld with an overview of our work in Washington DC, so I won't spend too much time recapping it again. Please go back and read last month's WASDA article if you have a passion for federal issues that impact this industry. The Government Relations Committee of WASDA gives a company my size access to information that would normally not be available to me without much effort. It also allows me to work together with other members to be a stronger, united voice for our industry at the federal, state and local levels. In these economic times, we need to work together to promote the benefits and need for these type of projects across our country.
Education – The Annual Meeting of WASDA, which takes place each spring, provides our members an opportunity to hear some of the leading speakers from across the country. Over my years as a member, I must have attended over 30 or 40 different programs; these programs have included HR issues, sales motivation, time management, profit planning and even one of my favorite programs, preventing fraud, by Frank Abagnale. I can honestly say that every program has provided me with at least one take home value for either myself or my company. Some of these programs have either saved or produced thousands of dollars for my company. I always look forward to seeing what speakers will be coming next and how they will be able to help me become a better distributor.
There are so many things that being a member of WASDA has done to make me better as a distributor in the water and sewer industry. The time and effort that I have spent with WASDA have been very rewarding. If you are a distributor or manufacturer in the water and sewer industry, I highly recommend looking into WASDA. If you do something else to make your money, then I also recommend finding a strong association in your industry. If you are a customer to the water works distributor, ask them about their involvement in WASDA the next time you see them. There is such a benefit from partnering to improve your industry, no matter what your role is in the supply chain. We are in a global economy now; you can try to survive in your own little world, but no matter how big or small your company is, I think it is always easier to work together for the common good.
Thanks for reading our column each month. I hope we are providing you with some beneficial information. WASDA is looking forward to providing readers of WaterWorld many more articles in the coming months. If you would like more information on WASDA, please visit our website at www.wasda.com. WW
---
About the Author:
Sam Peirce, President of WASDA, is with H.R. Prescott & Sons Inc., an independently owned waterworks supply company servicing municipalities and contractors throughout New England.
More WaterWorld Current Issue Articles
More WaterWorld Archives Issue Articles