Water Trust Fund - It's a Start
Here is a question for all you historians: who is the author of the following statement?
Mar 1st, 2010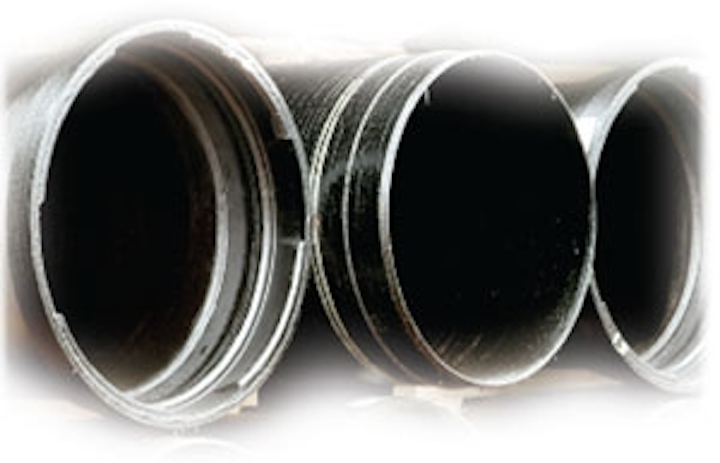 By Peter Krainock
Here is a question for all you historians: who is the author of the following statement? "Common sense tells us that it'll cost a lot less to keep the system we have in good repair that to let it crumble and then have to start all over again. Good tax policy decrees that wherever possible a fee for a service should be assessed against those who directly benefit from that service." Give up? It was Ronald Reagan in a radio address to the nation on November 27th, 1982. His next words were, "Our highways were built largely with such a user fee – the gasoline tax. I think it makes sense to follow that principle in restoring them to the condition we all want them to be in".
This is how "The Great Communicator" sold the American Public on a five cents per gallon user fee to keep the Interstate Highway system from deteriorating to the point that it was beyond repair. In his words, "The bridges and highways we fail to repair today will have to be rebuilt tomorrow at many times the cost."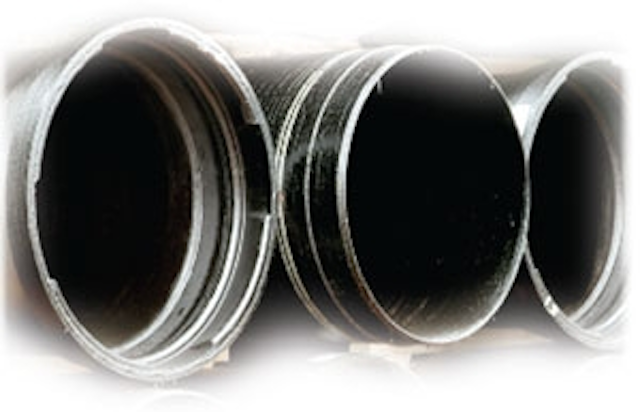 In 1982 our water & wastewater infrastructure was in the same state of disrepair as the Interstate Highway System but we lacked a mechanism to provide support for repair at the national level. Nearly 30 years later, the gravity of the situation demands decisive action. In 2002, in the EPA's Clean Water & Drinking Water Infrastructure Gap Analysis, a $534 billion gap was forecasted between current investment and projected needs over 20 years for water and wastewater infrastructure if federal funding was not increased. It wasn't. The fact is that since 2004, annual federal funding for this infrastructure has been virtually cut in half.
Last year, Representative Earl Blumenauer (D-Ore) introduced bipartisan legislation to establish a Water Trust Fund to address this problem. The "Water Protection and Reinvestment Act" H.R. 3202, establishes a $10 billion annual fund specifically for repairing America's corroded and leaking pipes and overburdened sewer systems, which pose serious health, environmental, and security consequences.
WASDA, the organization of distributors and manufacturers of the pipe, valves and fittings used in our utilities infrastructure, wholeheartedly supports this bill. Rather than advocating for a water version of a national gas tax, H.R. 3202 calls for a series of user fees to be assessed on those who use the system and don't pay for its maintenance.
Americans understand user fees. We don't expect something for nothing. When we visit Yosemite or any of our other National Parks, we understand paying for admission. Admission pays for maintenance and upkeep of these treasures so we can enjoy them in their pristine condition. H.R. 3202 wants to charge fees in the form of excise taxes on those who want to use the park, but don't feel they should pay.
By law, Americans have access to clean, safe drinking water. We also consume gallons and gallons of water-based beverages. These products rely on drinking water as their major component and result in increased flows to the wastewater stream. Drinking water system operators are, in effect, helping their competition. H.R. 3202 proposes a four cents per container user fee on water based beverages that alone will raise a staggering $6 billion per year.
In the US, where safe drinking water can be obtained just about everywhere, Americans choose to purchase over 44 million containers of bottled water every day. The next time you are at an airport and spend $ 1.49 for a nine ounce bottle of water for the plane trip, you are paying an equivalent of $21.00 per gallon! Chances are, if you already pay $1.49 for the bottle, you aren't going to balk at paying $1.54.
Another reason WASDA supports this bill is that it provides an ongoing mechanism to keep our infrastructure functioning smoothly and generates what America needs most: jobs. An economic impact study titled Sudden Impact: Assessment of Short-Term Economic impacts of Water and Wastewater Projects in the United States, sponsored by the Clean Water Council, showed that a $1 billion investment in water and wastewater infrastructure results in the creation of 27,000 new jobs and at the same time generates approximately $82.4 million in state and local revenue.
This bill isn't perfect and doesn't pretend to be. It is a start. That being said, if brought to the floor, we can finally participate in a serious discussion about an issue that isn't going to go away. Unfortunately, it now languishes in committee. The discussion on health care reform gobbled up legislative bandwidth last year and has created a logjam of urgent issues that need to be addressed once a conclusion is reached. There may come a time this year when those of us who want to see this issue addressed sooner rather than later have to weigh in and make ourselves heard.
It is easy to make fun of government and politicians nowadays and everyone does it. However, some politicians and even some administrations deserve ridicule – the venture that is democratic government does not. Government can be an incredibly effective mechanism to collectively right wrongs and create a more just society. When a Democratic government such as ours works correctly, it can be a reflection of our basic humanity and sense of public good.
Pay attention, get involved and let's set make a goal of bringing H.R. 3202 to the floor by 2011. WW
---
About the Author:
Peter Krainock, of American Water Works International, is WASDA Government Relations Committee Chair.
More WaterWorld Current Issue Articles
More WaterWorld Archives Issue Articles