Enterprise Management: One City's Approach to Understanding its Infrastructure
Beneath the brick, concrete, gravel and dirt of the arid southern California city of Fontana, an intricate network of piping spans 40 square miles...
Sep 1st, 2007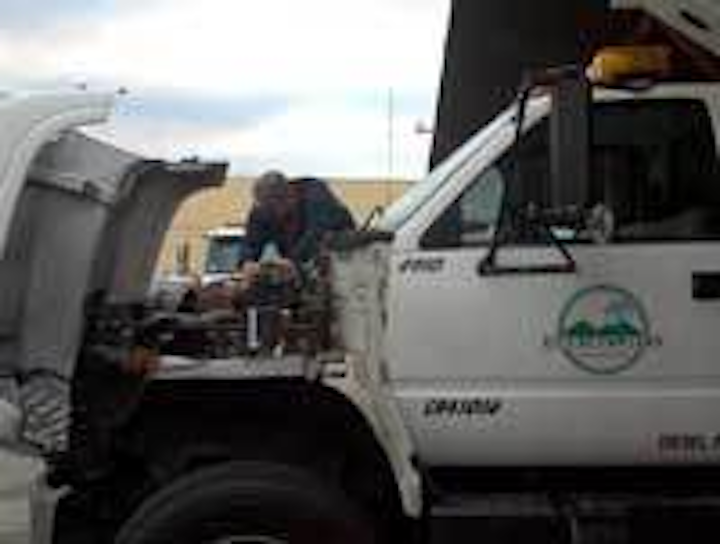 Beneath the brick, concrete, gravel and dirt of the arid southern California city of Fontana, an intricate network of piping spans 40 square miles, providing water and wastewater services to 177,352 residents. The piping includes 370 miles of sewer mainlines, 35,367 lateral lines and 8,364 manholes, all of which need regular maintenance to keep the network flowing smoothly.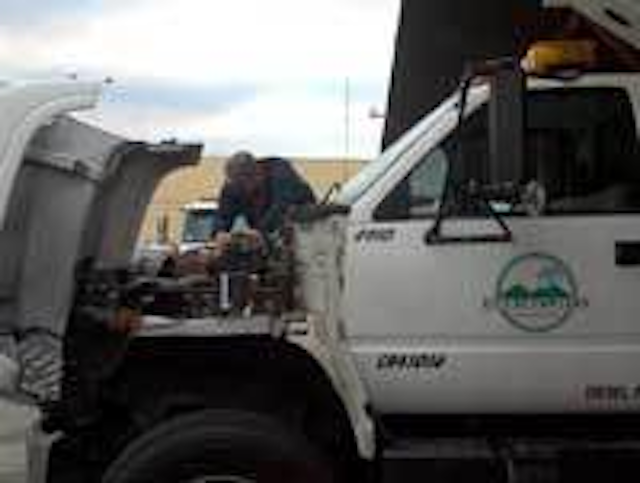 To ensure that its sewer and water equipment receives timely maintenance, Fontana staff conducts maintenance management on works such as fleet repairs in addition to field assets. This help the city understand the obstacles the entire infrastructure faces. Pictured, a maintenance worker checks one of Fontana's diesel field trucks.
Click here to enlarge image
That's where Keith Kramer comes in. Kramer is the Operation and Construction Project Supervisor for the city of Fontana Public Works Department. His job is not only to see the underground infrastructure assets, but also to understand their inner workings and proactively correct suspected problems.
"We have to paint a vivid picture of what's going on," Kramer said. "And not just a picture for the moment, but one for the long term too."
Before 2003, Fontana's public works department did not have a way to electronically track assets and generate work orders. Instead, crews took hand-written assignments into the field and submitted inventory and inspection notes to supervisors. The process worked well enough from the field crew's perspective, but adding more current data to older notes and creating reports by shuffling through six months worth of hardcopies became time consuming for those who worked in the office.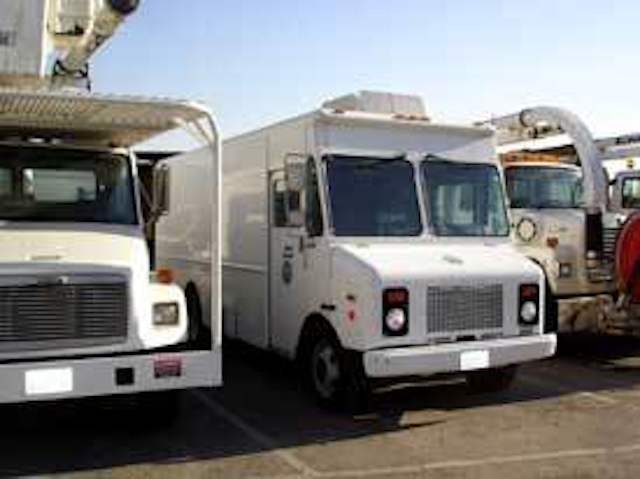 By using sewer vans to conduct closed-caption television (CCTV) inspections on sewer lines, Fontana can identify where problematic "hotspots" occur throughout the city. Adding the collected data to a GIS map provides the sewer and water team a spatial overview from which they can adapt the city's inspection and inventory program.
Click here to enlarge image
The paper method also made analysis and evaluation difficult, especially with regard to understanding how assets related to one another spatially. Without the ability to track the infrastructure through electronic maps, the city could not identify major trouble areas for piping, nor decipher trends in the network. This made the prediction of sewer overflows near impossible. The city decided that it needed a central data repository for work order management and asset tracking that could also integrate with GIS.
Asset Management
Using ESRI ArcGIS for its GIS canvas, Fontana's public works department spent the last four years creating asset inventories for its infrastructure management. The department's palette consists of TV inspection units to survey the condition of sewer lines, Panasonic Toughbook computers that interface with applications in the main office through image capturing created by a Terminal server, and GBA Master Series infrastructure management software for asset tracking, work orders and preventative maintenance.
Applying the tools, field crews are able to access asset data remotely and query electronic records without searching through filing cabinets. Crews can also create and edit work orders from the field. Most importantly, the work orders and asset data can be linked to a GIS map, giving crews and supervisors the ability to understand the inner workings of the infrastructure. By associating work orders to the spatial reference, the software can query for any information in connection with a specific asset at a later date so that workers can identify what work has been done, when and by whom. The steps forward with technology have changed the way the city works and how supervisors interpret information.
"We've learned that we can operate our business differently," Kramer said. "As opposed to operating in a vacuum where we're always dealing with the task at hand, we can get a global image of the services we're providing as a whole."
Kramer sees the infrastructure management software his city uses as beneficial to the efficiency of his department, but he is also careful not to proclaim the tools he uses as the only methods for success. He has little interest in that, since he understands that public works and utility departments have vastly different needs.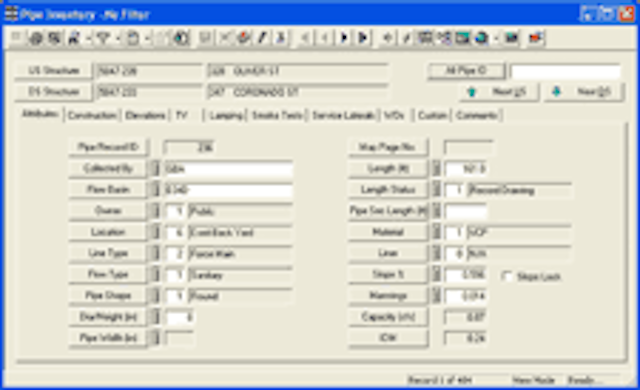 Fontana maintains inventory records on its pipes that show specific data with regard to type, size, and cleaning schedule. The depth of information helps staff prevent sanitary sewer overflows across the city.
Click here to enlarge image
"I'm a maintenance guy, not a computer guy," Kramer said. "I'm not a proponent of one software system over another; I'm not for or against any software. I'm only interested in what helps me accomplish my responsibilities, and this particular software helps me do that."
Preventive Maintenance
The sewer division typically assigns its staff to maintenance work before initiating contract services. For example, TV inspections are one of the major tasks for which Fontana uses outside vendors. Prior to contracting services, the sewer division crew receives work orders for maintenance cleaning of pipe segments. Then camera vendors come in to video inspect the segment. The mainline and lateral cleaning are split up by month, and the entire cleaning cycle takes about three years. However, some pipes are cleaned more often than others, and the video inspections and the maintenance tracking help evaluate which sections are problematic and need maintenance sooner.
"Our process helps us with long-term planning," Kramer said. "In terms of the future, it helps us recognize where some of the areas that need improvements exist."
In this way, identifying problem areas helps Fontana focus its preventative maintenance work in the places with the highest occurrences of issues, or "hotspots."
"We can create a more aggressive preventative maintenance program where the hotspots are, which in turn reduces the hotspots," Kramer said. "That has resulted in a minimization of sewer backups, because we've nailed down where we need to spend the most attention and lowered the number of spills out in the field."
Another advantage to an infrastructure management system has been the ability to track issues back to the source.
"One of the immediate benefits we're finding is that the software helps us identify problems when they start, and then we can provide that information to another department for improvements," Kramer said. "It helps us identify problems with constructability."
For example, the engineering department has the responsibility of developing new infrastructure. They put in new sewer lines, and once the piping is accepted, maintenance becomes the responsibility of public works. If any defects become apparent, the public works department documents what happened and provides the engineering department with the data. Over time, this can help the latter department avoid defects.