Water Market Strong for Engineering, Consulting Firms
Business is good for engineers working in the municipal water industry. Given the huge demand for engineering services driven by aging infrastructure...
Dec 1st, 2007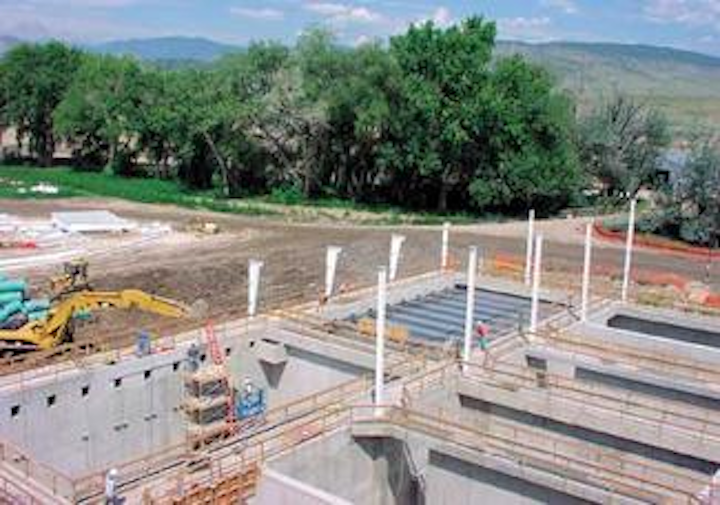 by James Laughlin, Editor
Business is good for engineers working in the municipal water industry. Given the huge demand for engineering services driven by aging infrastructure, growth and new regulations, most engineering firms in the market are working at or near capacity. The only cloud on the horizon is the recent downturn in the housing industry, according to a small group of engineers interviewed by WaterWorld.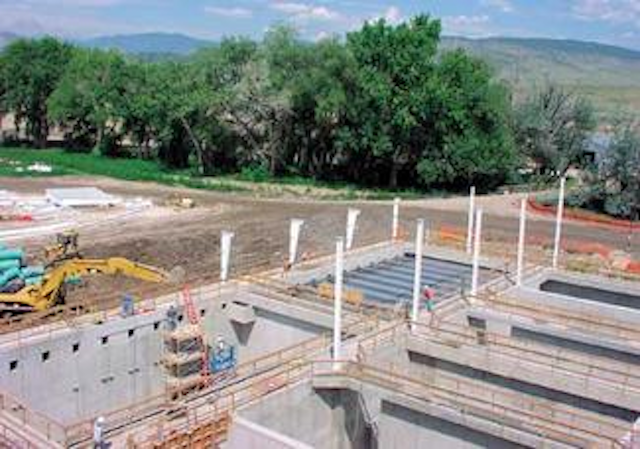 Click here to enlarge image
"The last couple of years have certainly been fantastic for consultants and contractors in the industry, and I expect that to continue into next year," said Brian Jordan, P.E., Southwest District Vice President for Boyle Engineering Corp. "As the economy slows there may be pockets of weakness. Whether those pockets turn into a larger weakness for the market, only time will tell. "
Dan McCarthy, President and CEO of Black & Veatch's global water business, has a similar outlook:
"The market still seems to be strong, although the financial crisis in the lending market is probably going to have an impact as it relates to growth," McCarthy said. "The rehab, aging infrastructure market will probably stay strong through the timeframe but may be tempered by the utilities' ability to fund projects."
Aside from the recent troubles in the national economy, funding remains a major concern for cities faced with the huge costs of repairing and replacing aging infrastructure. Regulatory compliance is driving a significant portion of the work.
"We continue to see consent decrees being negotiated from the Kansas City area eastward for utilities that have yet to address CSO and SSO issues," McCarthy said. "If you just look at the schedules being proposed by EPA and the states, the market looks very robust, but I'm wondering whether they will be able to exercise those projects on the schedules being considered."
Regulations and new technologies are also having an affect on the type of projects underway in the market. While many utilities would prefer to repair or update existing facilities, that's not always the best course, according to John Mitchell, P.E., Principal and Global Practice Leader for Water & Wastewater at Burns & McDonnell.
"New regulations and new technologies in a lot of cases make rehabilitation and retrofit of the old impractical," Mitchell said. "Sometimes the rehab and retrofit market becomes a replacement market, a new construction market.
"Some clients are finding it less expensive to completely replace a process train than to rehabilitate or repair the old one," he said.
The energy "footprint" of systems also plays a role in deciding whether to rehab an existing system or replace it with new technologies, Jordan said.
"When it relates to mechanical or electrical equipment, energy efficiency is the big buzzword right now," he said. "If mechanical or electrical components need to be replaced they are often replaced with much more efficient units than they were in the past."
In some cases, instead of waiting for a system's useful life to end, "you may be able to make an investment now and start to realize the savings earlier."
Climate Change
Concerns about climate change are also having an impact on design and long-term planning at many utilities, according to McCarthy.
"The environment is being stressed in ways that historically we have not seen before. Utilities are looking to engineering firms to come up with more durable solutions in light of the fact that conditions are changing," he said.
"Any component of the facility – water resources, water treatment, distribution, collection, treatment, total water management – has to be looked at in the context of the new environment we appear to be operating in," McCarthy said. "Forward thinking utility managers are asking these questions right now – 'How can you assure me the decisions we are making today will be suitable for the needs of our customers or suitable to meet the consent decrees we've agreed to'."
Drought and growth in drier regions of the country have focused attention on the need for water resource management.
"In the West and Southeast there's been some intense droughts of late and that's driven people to consider their water resources supply portfolios in terms of the mix of different sources they have. That has generated a lot of interest in projects that would drought-proof a water supply," Jordan said.
Utilities throughout southern California, with less flow from the Colorado because of drought, and the loss of flow from northern California because of a recent court ruling, really need to focus on how they are going to meet not only future demands but existing demands and the impact that has on their water resources, he said.
Construction Trends
While virtually all aspects of drinking water & wastewater systems are in need of rehab or repair across the country, the largest dollar amounts are going into wastewater collection systems.
"From a pure dollar standpoint, the cost of replacing and rehabbing buried assets will far outweigh costs for water quality and treatment," Jordan said.
Mitchell agreed: "You're always going to spend more on collection than treatment, just because of the nature of the infrastructure. Just think about the sprawling network of pipes that have to monitored and maintained and constructed," Mitchell said. "The treatment plant is the component that you can see, but it's a very small piece of the total system.
"The sanitary sewer collection system is probably far and away the most expensive asset a municipality owns. And it's the first to be ignored," he added. "Replacing a sewer line for $100 million is not as sexy as building an arena or stadium. Yet, in the long run, it has the highest payback in cost/benefit of any public infrastructure.
Technology trends
Advances in membrane treatment technologies will help drive change in the market. As one example, small "scalping" plants are being installed in the upper regions of the collection system to treat and reuse wastewater locally, instead of pumping it to a regional plant.
"That has become a fairly common practice in some areas where water reuse is a major element of their water supply." McCarthy said. "It does eliminate a lot of pumping and conveyance costs. With membranes, there is no economy of scale that says they have to be centralized. Regional and local plants can be operated pretty efficiently."
Whether using membranes or more conventional treatment, acceptance of smaller, local plants seems to be growing, Mitchell said.
"My own unscientific survey is telling me that municipalities and utilities seem to be going away from the idea of large, regionalized utilities and starting to move toward more distributed treatment systems – more and more smaller plants distributed over a geographic area, instead of a huge regional utility. I think that has to do with the economics of funding the initial capital cost" of larger facilities.
"We see things trending more toward membrane treatment processes that can provide a much higher quality effluent in a smaller footprint," Mitchell said. "I think that membrane technology is the future of wastewater treatment across the plant, because it's just so reliable."
Another wastewater treatment trend is a movement toward more "natural" treatment process.
"There's a huge push toward green solutions -- the bio-engineered treatment facilities for capturing and treating stormwater runoff and combined sewer overflows during wet weather," Mitchell said. "Those are really grabbing a lot of attention right now. For example, constructed wetlands and bio-retention swales where they match plantings to pollutant loadings."
Water reuse is a growing trend, as utilities struggle with supply-side issues.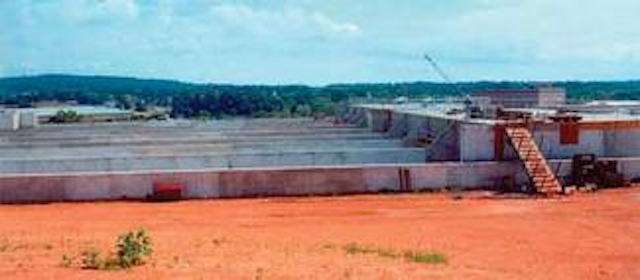 Click here to enlarge image
"One of the trends we're starting to see is people looking at wastewater utility as an asset, more of a revenue generator than a revenue consumer," Mitchell said. "Instead of discharging it to a river, they're finding ways to reuse the water and cut investment in clean water as well."
Water conservation is also an important issue, and goes hand-in-hand with water reuse programs. Jordan, based in California, is particularly concerned about water supply in California. An extended drought in the Colorado River basin and a recent court ruling have significantly reduced water supplies to the region.
"You're going to see water conservation on the demand side, but you still need to address supply side issues," he said. "We're going to see a large drive for improved water conservation measures, particularly with lawn and exterior irrigation type strategies, planting native plants, and having grass that uses less water.
"You will also see more recycle water projects, and desalination, whether brackish water desalination or ocean water. Given the impacts that the Delta Smelt ruling had, the ability for an agency to fund a localized project that provides a consistent source of water will be more important than it has been in the past," Jordan said.
Conclusion
Given the huge demand for infrastructure repair and replacement, the engineering community should stay busy for the foreseeable future. Concerns include rising construction and material costs, coupled with a lack of federal funding. The health of the general economy is the great unknown.
"Unless the economy goes south, we will see a steady market going forward," McCarthy said "I would say we are close to the peak but I don't expect it to drop off radically. We are getting to the point where we are maximizing the available resources of the marketplace."
Another troubling historical trend should keep the market strong for the engineering community, Mitchell noted.
"The number of students going into the engineering fields is declining at an alarming rate. And fewer and fewer of those who enter the curriculum are going into the environmental water and wastewater industry," he said. "So, there is more demand and fewer of us. That creates an interesting marketing dynamic for those of us that do the work."