Seven Steps To Successful Stormwater Infrastructure Funding
Funding stormwater infrastructure improvements presents a significant challenge in California because of limitations in Proposition 218 which require a 2/3 majority vote for any tax increases for stormwater projects.
Aug 1st, 2007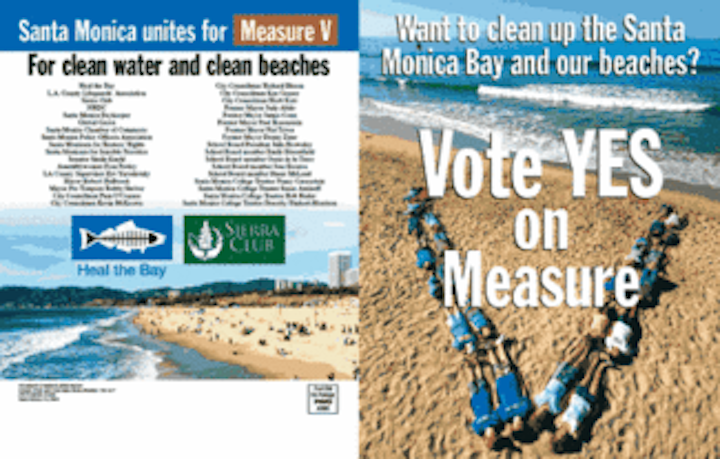 by Michael Drennan
Funding stormwater infrastructure improvements presents a significant challenge in California because of limitations in Proposition 218 which require a 2/3 majority vote for any tax increases for stormwater projects. This constraint is part of a larger California "taxpayer's revolt" of the last several decades that has greatly limited the flexibility of local governments to generate revenues for new programs or services. Nevertheless, there are encouraging signs. In the past five years voters have approved new fees and taxes for clean water, beaches and parks. Often these measures succeed because they respond directly to desires that the public has expressed in opinion polls.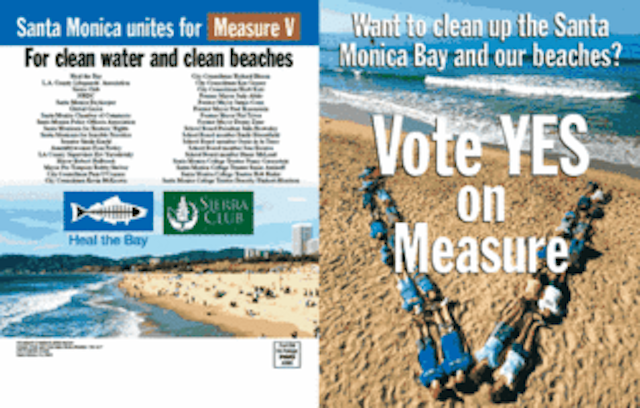 Click here to enlarge image
Research shows that utilities can successfully win the rate or tax increases they need by following a seven-step strategy to gain public support. These steps can mean the difference between funding success and failure at the ballot box:
1. Develop a formal, well-designed survey of your community to understand voters' hot buttons and issues of interest. By understanding the public's stated priorities, you'll have a much better opportunity to frame solutions in ways that respond to those needs and desires.
2. Package the solution in a way that responds to the community's stated priorities. In one California county, for example, the local utility needed to ask voters for money to solve flooding problems. The agency surveyed residents and found that they weren't interested in more concrete, trapezoidal flood control channels. They were, however, interested in more natural solutions, along with clean water and parks. With that information, the utility was able to design a solution that was appealing and responsive to the public. Titled the "Clean, Safe Creeks and Natural Flood Protection" measure, it was approved by 67 percent of voters. The measure needed 66 2/3 percent approval to pass.
3. Create a bipartisan, community advisory committee at the beginning of the study process to represent the many local interests who may speak out, for or against, a proposed tax. Ask this group to serve as an oversight committee for technical and cost studies that define the problem and proposed solution. The committee's close involvement will lend credibility to funding recommendations. It will also help insulate the agency requesting the funds as well as elected officials whose support and leadership for the tax or bond measure is critical.
4. Develop a clear, simple, technical study for decision-makers that defines the problem and evaluates the costs and benefits of several alternative solutions. Any time you ask the public to pay for something, it's wise to spend time looking closely at what needs to be done, as well as costs and possible alternatives. Make the study available for public review, and be able to justify your funding request with clear documentation. Focus on economic and social benefits of the solutions, not just costs.
5. Educate voters so they understand the problem, the solution, its cost, and the cost of similar solutions in other communities nationwide. An informed voter is more likely to support your recommendations and requests for funding.
6. Partner with private or nonprofit organizations to design a strong media campaign (local agencies in California are prohibited from actively campaigning for or against a proposed tax). Media is a key component of any public outreach and education program. It can help you positively present your point of view and capture the attention and participation of elected officials. If you're not proactively engaging the media with press releases and building relationships with reporters, chances are your story will be framed in terms of any controversy it may generate. If you have a proactive media strategy, however, news reports are more likely to recognize the value of your proposal.
7. Design solutions to accomplish multiple objectives. A creek restoration project, for example, can be integrated into stormwater pollution reduction facilities. Stormwater detention basins and groundwater recharge facilities can serve a dual purpose as public parks. These innovative solutions may have added costs, but the additional benefits will typically attract other funding partners which will likely reduce the burden for all. They can also attract multiple local, state and federal funding partners, reducing the amount of funding for which you'll need voter approval.
Utilities throughout California are using these strategies for success to win the public funding that they need. Major infrastructure problems are more than simply technical, and understanding the skills needed in public outreach, opinion polls, stakeholder consensus-building, project design, cost estimating, benefit analysis, planning and engineering, is critical for utilities to successfully meet their infrastructure challenges and see them through.
Case Study
The residents of Santa Monica passed Measure V, the Clean Beaches and Ocean Special Parcel Tax, in November 2006. These funds, to be received by late 2007, will provide funding for implementation of the Watershed Management Plan adopted by Council in July 2006.
Managing urban stormwater runoff is a growing problem, especially for a city like Santa Monica, CA, that depends on clean surf and beaches for residents, tourism and recreation. The city is also facing stricter local runoff regulations due to recent amendments to Los Angeles County's municipal stormwater permits and new Total Maximum Daily Load (TMDL) limits for pollutants.
In response, Santa Monica, a city of some 80,000 people, has been proactive in collecting, treating and regulating a portion of its dry-weather urban runoff - constructing, in 2000, the Santa Monica Urban Runoff Recycling Facility (SMURRF), the first plant of its kind in the nation. In addition, to meet new requirements for managing wet-weather urban runoff, the city, with help from Brown and Caldwell, has developed a Watershed Management Plan to improve the quality of its urban runoff, reduce urban flooding and increase water conservation, groundwater recharge, recreational opportunities, open space and wildlife and marine habitats. The plan, scheduled for completion over 20 years, includes some $200 million in capital improvement projects throughout the city.
"The beach and the ocean are Santa Monica's most important asset," said Craig Perkins, the city's director of Environmental and Public Works Management. "It's essential that we protect this asset for our residents, tourists and future generations."
Consistent with the "Seven Steps to Success" described in this article, Santa Monica adopted a strategy to build voter support for new stormwater management improvements, designing solutions that achieve multiple objectives, with tangible community benefits. Stormwater retention and remediation basins, for example, will serve as parks, and runoff management facilities will be integrated with popular creek restoration projects.
These innovative measures not only make sense to voters but can also attract multiple funding partners - including city departments, neighboring cities and regional, state and federal agencies. Brown and Caldwell helped Santa Monica analyze the feasibility and cost of over 20 of these multipurpose projects throughout the city.
About the Author:
Michael Drennan is Vice President and Southern California Watershed Management Practice Leader for the environmental engineering firm of Brown and Caldwell. He is a licensed civil engineer in the State of California and has 29 years experience in the field of water quality/environmental regulations and policy. He specializes in providing leadership in the growing field of urban watershed management and is currently assisting a number of watershed groups to define and accomplish their mission. He may be contacted by e-mail at mdrennan@brwncald.com.