NJ Governor aims to protect water systems from disaster with $2.95M emergency bridge loan
NJ Environmental Infrastructure Trust, working with the Department of Environmental Protection, has closed on its first-ever disaster-emergency bridge loan.

Feb 24th, 2014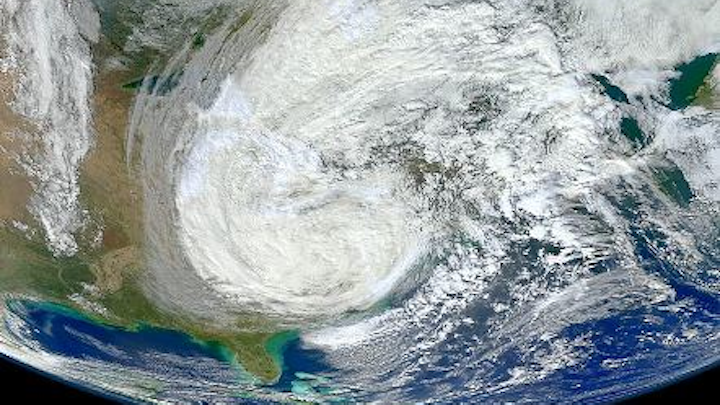 TRENTON, NJ, Feb. 24, 2014 -- The New Jersey Environmental Infrastructure Trust (NJEIT), working in partnership with the Department of Environmental Protection (DEP), has closed on its first-ever disaster-emergency bridge loan -- a $2.95-million package that will pay for the replacement and relocation of a sewage pumping station at Monmouth County's Lake Como damaged by Superstorm Sandy, DEP Commissioner Bob Martin announced today.
The Christie Administration has developed the Statewide Assistance Infrastructure Loan (SAIL) Program to provide operators of water treatment and wastewater infrastructure with low-interest, short-term bridge loans in anticipation of federal disaster aid, allowing work on these critical projects to move forward. This is the first time, the state has created a program that provides money to local communities up front to expedite work prior to the release of federal government grant funds.
Teams from the DEP and the NJEIT, which is an independent state financing authority, are working in cooperation with personnel from the South Monmouth Regional Sewerage Authority (SMRSA) to replace and relocate the sewer pump station at Lake Como. "Sandy severely strained our water and sewer infrastructure, causing serious disruptions to these critical services across the state," Martin said. "The SAIL program gives operators of this infrastructure the financial tool they need to continue implementing recovery measures and to take steps to make these plants stronger and more resilient."

The DEP is targeting other federal funding sources and leveraging state dollars to address the state's estimated $2.6 billion in unmet water and wastewater infrastructure needs. The state is also combining federal Environmental Protection Agency (EPA) and state dollars to create a $1-billion fund for water infrastructure loans and grants that will help rebuild and harden facilities, such as those run by the Passaic Valley Sewerage Authority and Middlesex County Utilities Authority, as well as other water supply and wastewater agencies affected by Sandy.


Sandy caused an estimated $2.6 billion in damage to wastewater and water treatment infrastructure across the state. The storm damaged or knocked out power to more than 400 water systems, 70 of which are considered larger scale community systems. It also had impacts on 94 wastewater treatment plants. (Photo credit: Wikipedia Commons)
The DEP and NJEIT are currently reviewing applications for short-term and long-term financing for a host of projects from other communities that include waterproofing of pumps and electrical equipment, installation of
flood protection
barriers and emergency generators, and studies to assess measures to prevent damage from floods and other disasters. Last August, Governor Christie signed S-2815 establishing the Natural Disaster Relief Emergency Loan Financing Program, which the NJEIT developed as the SAIL program. While set up as a result of Sandy, the program will provide a permanent source of emergency funding for water or wastewater utilities within the state that are impacted by future disasters.
The SAIL program is being funded initially by NJEIT's program funds, plus money from prior loan repayments under the state's successful and ongoing infrastructure improvement program. As demand for the SAIL Program expands, the NJEIT will leverage commercial and private sources of funding to meet additional demand. NJEIT Executive Director David Zimmer described the program as a very effective means by which municipalities will be able to manage their finances in the wake of a natural disaster. "The SAIL program broadens the mission of the NJEIT in helping directly protect our communities and the environment from the impacts of disasters on water and wastewater infrastructure," he said.
Since 1985, the DEP and NJEIT have worked to implement the New Jersey Environmental Infrastructure Financing Program. The program has financed more than 1,000 wastewater, drinking water,
stormwater
, and other water-quality improvement projects totaling $6 billion through a combination of zero- and low-interest loans at one-quarter to one-half the market rate. Through its attractive financing programs, the program has saved New Jersey residents $2.3 billion in financing costs while protecting the environment, creating jobs and stimulating the economy. For more information on SAIL, the New Jersey Environmental Infrastructure Trust and its financing program, visit:
www.njeit.org
See also:
"NYC wastewater treatment plants receive significant repairs, improvements after Hurricane Sandy"

"EPA to provide $569M in grants to NY, NJ water treatment plants damaged by Sandy"
"Safeguarding Pumps Against Flood Damage While Reducing Costs"
###