Water quality monitoring project in Georgia awarded EPA research grant
Georgia Environmental Protection Division's "Low-Cost Sensors for Real-Time Continuous Water Quality Monitoring" project funded.
Aug 24th, 2017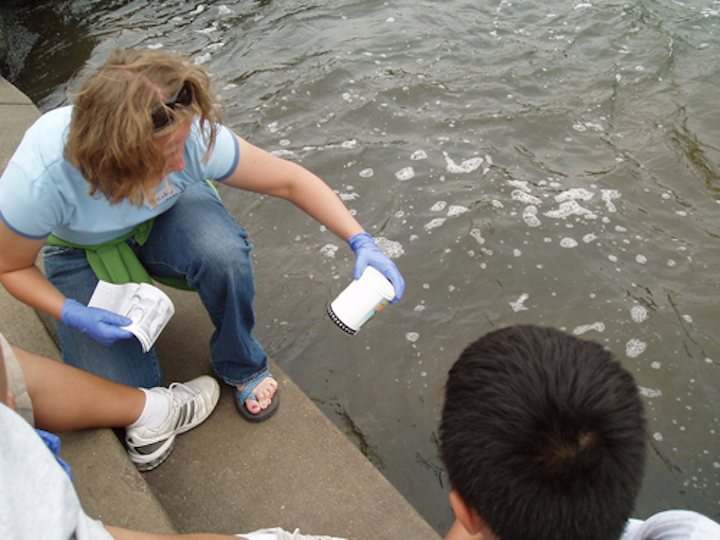 ATLANTA, AUG 24, 2017 -- The U.S. Environmental Protection Agency (EPA) will provide funding for the Georgia Environmental Protection Division (GA EPD) project, "Low-Cost Sensors for Real-Time Continuous Water Quality Monitoring." EPA will collaborate with the GA EPD's Georgia Adopt-A-Stream Program to build, deploy, and evaluate a low-cost water quality sensing network that enables users to log data in real time.
"The Georgia Environmental Protection Division (EPD) appreciates the financial support for this important work," said EPD Director Richard Dunn. "The goal is to create 15 water quality sensors that will be deployed to measure dissolved oxygen, conductivity, pH and temperature."
The research announced today is designed to address pressing environmental issues faced by the states. EPA is uniquely equipped to provide scientific expertise to help tackle these problems. The selected projects focus on non-point source nitrogen pollution, volatile organic compound emission detection, harmful algal blooms, roadway air pollution near schools, and other environmental and human health issues across the country. The projects will employ innovative approaches including citizen science, crowdsourcing, a challenge competition, and advanced monitoring technologies.
This project will involve working with citizen scientists to build low cost water quality sensors that allow for continuous data collection of key water quality parameters.
"EPA encourages the use of innovative scientific approaches to help solve important environmental problems," said EPA Administrator Scott Pruitt via a statement announcing the award. "By working with our state partners and engaging the public we can foster creative solutions to these challenges."
Volunteer monitoring groups will deploy these sensors in a continuous monitoring network, and EPA will evaluate the sensors' performance as compared to standard equipment. Project results will help demonstrate the usefulness of low-cost sensor technologies for assessing water quality.
Learn more about this and the other projects here: https://www.epa.gov/innovation/2017-regionalstate-innovation-projects.