Canada's Montérégie region gets water, sewer upgrades
The Governments of Canada and Quebec are supporting two new projects that will improve water and sewage systems in the Montérégie region.
Apr 10th, 2017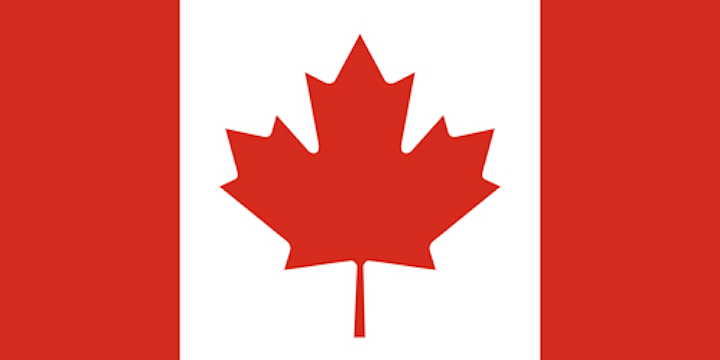 LES COTEAUX, QC, APRIL 10, 2017 -- The governments of Canada and Quebec announced an investment of more than $3.6 million for two water projects in the Montérégie region under the Clean Water and Wastewater Fund (CWWF): one in the Régie d'assainissement des Coteaux, and one in the Town of Brome Lake.
The financial support granted for these projects will contribute to maintaining, renewing or developing their infrastructure to ensure the production and distribution of high quality drinking water for residents or the proper disposal and treatment of waste water. The Government of Canada is investing more than $2.2 million in these projects and the Government of Quebec is providing more than $1.4 million for a total joint contribution of over $3.6 million. The municipalities will provide the remainder of the funding.
"We are committed to investing in local infrastructure that ensures Canadians and their families have access to modern, reliable water and wastewater services that meet their needs," said Marc Miller, Parliamentary Secretary for the Minister of Infrastructure and Communities. "These new projects in Montérégie will help ensure that only clean water flows into the lakes and rivers of the region where we live and play. We will continue working in close collaboration with our partners to ensure we make smart infrastructure investments that help protect the environment and preserve public health, while paving the way for economic growth and for the creation of good-paying middle class jobs."
The approval of these projects under the CWWF was made possible by the signing of a bilateral agreement between Canada and Quebec in July 2016, which made funding available for water projects across the province.
"Not only will these projects improve the quality of life of our citizens, they will also benefit the environment while generating spin-offs for the local and regional economies," Minister for Rehabilitation, Youth Protection, Public Health and Healthy Lucie Charlebois, Living said.
The Régie d'assainissement des Coteaux will receive more than $1.4 million to rehabilitate their wastewater treatment plant, with $873,548 coming from the Government of Canada and $576,541 from the Government of Quebec. The Régie serves two communities: Coteux and Coteau-du-Lac. The Town of Brome Lake will benefit from more than $2.2 million in government funding for the renewal of water pipes, with $1,331,857 coming from the Government of Canada and $879,025 from the Government of Quebec.
Thanks to its base financial assistance rate of 83%, the CWWF is allowing municipalities to invest almost $800 million in infrastructure projects. Over the period of 2016 to 2018, the federal government will provide $363.8 million and the provincial government will provide $300 million for a total joint investment of $664 million. This Fund is part of Investing in Canada, the Government of Canada's historic plan that provides more than $180 billion in infrastructure funding over 12 years for public transit, green infrastructure, social infrastructure, transportation that supports trade, and Canada's rural and northern communities. Budget 2017 proposed $21.9 billion over 11 years for investments for green infrastructure. This amount includes $5 billion that will be available for investment through the Canada Infrastructure Bank.