PennWell & H2bid enter strategic partnership
Largest database of municipal water and wastewater infrastructure contract opportunities now available.
May 15th, 2017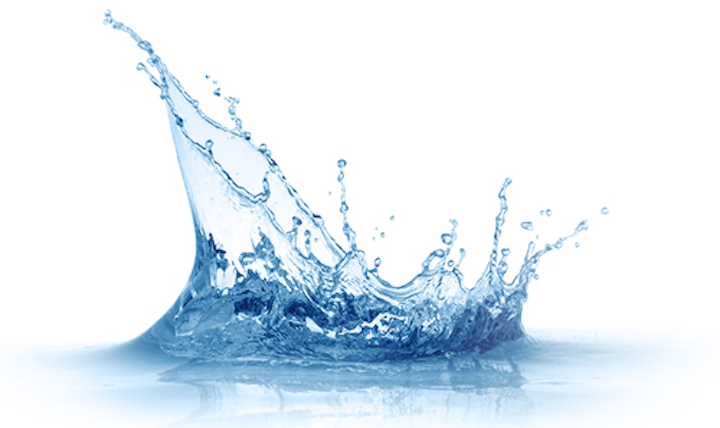 TULSA, OK, MAY 15, 2017 -- PennWell, an international business media company and H2bid, the leading source for water and wastewater utility contract bids are announcing a partnership to provide PennWell's municipal water and wastewater audience with access to the largest database of municipal water and wastewater infrastructure contract opportunities.
Through H2bid & PennWell's partnership, municipal water and wastewater infrastructure bid opportunities will be available on all of PennWell's water and wastewater websites. The partnership expands H2bid's reach while enhancing PennWell's service offering as a leading publisher in the water and wastewater market. H2bid's unique, comprehensive platform has over 350,000 water and wastewater utility bids that are easy to find and access. Vendors and contractors use H2bid to efficiently locate municipal water and wastewater infrastructure opportunities. The site is user-friendly and extensive, covering all 50 states and Canada. In addition to accessing the largest database of bids, users can also use H2bid's database to research past bids, competitor bid prices, and locate utility procurement contacts. H2bid can also provide companies with intelligence on major infrastructure projects that are in the design and pre-design-stages.
H2bid serves utilities as well by streamlining procurement solutions, electronic bidding, and providing the largest vendor and contractor database. H2bid's value for contractors is ensuring they get more access to bid opportunities and to the utilities by providing much more exposure for their infrastructure contracts by presenting the bid opportunities to a wider audience which helps ensure ratepayers that their water or wastewater utility is getting the most benefit out of the money spent on infrastructure.
The H2bid & PennWell partnership is a very strong strategic fit, leveraging the two leading companies' respective strengths:
PennWell has over 100 years of leading B2B publishing experience. PennWell has the following publications serving the water and wastewater sectors: Industrial Water World (www.waterworld.com/industrial-water.html), Water & Wastewater International (www.waterworld.com/water-and-wastewater-international.html), & Water World (www.waterworld.com).
H2bid (www.h2bid.com) has more water and wastewater utility bids than any other source (over 350,000 and counting). The Software as a Service has easy-to-use search functionality and daily email alerts to help vendors and contractors win more bids to grow their businesses. For utilities, H2bid offers streamlined procurement solutions, the largest vendor and contractor database, and enables maximum competition for contracts.
"This exciting partnership with PennWell serves as a big step in our ongoing journey to serve as the leading source for water bids around the world. With PennWell we will help vendors and contractors get more opportunities to bid on projects and help utilities access a much wider range of solutions to choose from. Over $100 billion is invested in water and wastewater infrastructure each year, and that amount is projected to increase for decades due to the condition of our infrastructure. We are opening up the water infrastructure contract world to make bidding more effective and efficient for all parties. PennWell is the perfect partner to help us expand our offering and scale internationally," said Glenn Oliver, CEO of H2bid.
Timm Dower, Group Publisher for PennWell, said, "The relationship with H2bid represents a powerful opportunity for PennWell to significantly expand our content in PennWell's water publications and provide a valuable service to our loyal customer base. Vendors and contractors want to be more efficient in their search for bids to grow their businesses and the utilities need to get more bids to drive down the ever-increasing costs. H2bid has clearly demonstrated its ability to provide the bid technology, and database of bids through its user-friendly platform to be the leader in water bids. We're excited to partner with H2bid as we focus our combined energies to best serve our customer base with industry-leading water bid solutions."
In the joint venture, H2bid will contribute water related bids, industry data and content while PennWell will contribute print, online, event publishing and media resources.
About Pennwell
Since 1910 PennWell has been known for providing comprehensive coverage of global strategic markets. The Company began by publishing a single weekly magazine covering international petroleum news and technology. This flagship product,Oil & Gas Journal, is still published weekly and is the most widely read petroleum industry publication in the world. Today PennWell Corporation is a highly diversified, business-to-business media and information company with 320 profit centers, including 150 print and online magazines and newsletters, 60 conferences and exhibitions on six continents, and an extensive offering of books, maps, websites, research products, digital media, and database services.
PennWell's products serve as a lens for the world, focusing diffuse information into practical business intelligence. We aim to be where decision-makers worldwide look first to see what happens next in their markets. This has been our mission since PennWell's founding in 1910 in Tulsa, Oklahoma USA. Since inception the company has been owned and managed by four generations of the same family. That heritage and continuity provide a foundation that has much to do with the company's strength, endurance, and expansion through the past century of economic growth and market turbulence. For more information see www.pennwell.com.
About H2bid
H2bid is an e-procurement exchange for the water and wastewater utility market. We provide solutions to help vendors and contractors sell to water and wastewater utilities. With more than 350,000 bids posted on the site, H2bid is the leading source for companies seeking opportunities in the $111 billion water and wastewater utility market. Water is a vital resource. Yet, the water industry is facing unprecedented challenges, including droughts, a crumbling infrastructure, and a fragmented marketplace of utilities, vendors, and contractors. H2bid enables utilities to access the best and most cost effective solutions and to ensure that they are getting the most out of their budgets. Our goal is to help ensure that clean water is available for generations to come. For more information see www.h2bid.com.