WaterWorld Weekly Newscast, December 5, 2016
A transcript of the WaterWorld Weekly Newscast for December 5, 2016.
Dec 6th, 2016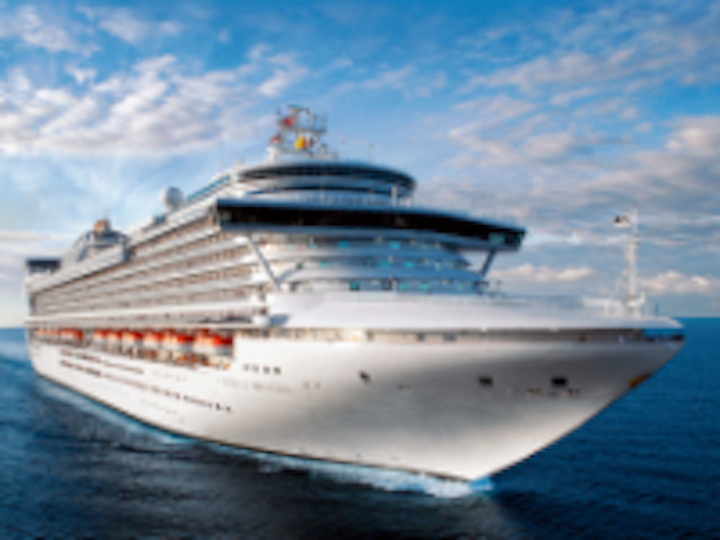 WaterWorld Weekly Newscast, December 5, 2016
The following is a transcript of the WaterWorld Weekly Newscast for December 5, 2016.
Hi, I'm Angela Godwin for WaterWorld magazine, bringing you water and wastewater news headlines for the week of December 5. Coming up...
EPA releases comprehensive drinking water plan
Poll indicates strong bipartisan support for water infrastructure bill
Cruise line fined $40M for dumping bilge wastewater
Slovenia amends constitution with the right to drinking water
The U.S. EPA has released a plan that serves as a national call to action, urging all levels of government, utilities, community organizations, and other stakeholders to work together to increase the safety and reliability of drinking water.
The plan includes six priority areas and identifies proposed actions for each area:
- Building capacity for water infrastructure financing and management in disadvantaged, small, and environmental justice communities
- Advancing oversight of the Safe Drinking Water Act
- Strengthening source water protection and resilience of drinking water supplies
- Addressing unregulated contaminants
- Improving transparency, public education, and risk communication on drinking water safety.
- And reducing lead risks.
The plan reflects input from state, local, and tribal government officials; drinking water utilities; community groups; and environmental organizations.
While EPA and partners have already begun to take some actions, others will require additional resources and further stakeholder engagement.
EPA said that partnership and collaboration across all levels of government, utilities, the private sector, and the public will be essential to the success of the plan.
More information on the plan, visit epa.gov.
A national poll released last week by the Association of Equipment Manufacturers found that voters strongly support federal funding for water pipelines and waterways as well as for resources that prevent drinking water contamination crises.
The findings were part of a national poll of nearly 2,000 registered voters commissioned by AEM to gauge voter perceptions and attitudes about U.S. water infrastructure and the Water Resources Development Act of 2016, which is awaiting final passage in the lame-duck Congress.
Key findings of the poll include:
- A majority of registered voters (54 percent) say that U.S. water infrastructure is in fair or poor condition.
- Nearly seven out of 10 (67 percent) of the surveyed population believe that the federal government should spend somewhat more or much more on water pipelines and waterways.
- More than seven out of every 10 (74 percent) registered voters either support or strongly support Congress passing WRDA.
The national poll was conducted as part of AEM's ongoing efforts to develop a long-term national vision for U.S. infrastructure through its Infrastructure Vision 2050 initiative.
You can learn more about it at aem.org under the "Advocacy" tab.
Princess Cruise Lines pleaded guilty last week to charges that it illegally dumped oily bilge wastewater into the ocean and tried to cover it up.
Since 2005, the company's Caribbean Princess ship had been bypassing oil separation equipment and monitors via a so-called "magic pipe" and discharging into the ocean.
In one instance, more than 4,000 gallons was discharged just 20 miles off the coast of England.
The company will be required to pay a $40 million dollar penalty, reportedly the largest of its kind.
Additionally, parent company Carnival will be required to put 78 ships under a 5-year environmental compliance program.
In international news, Slovenia has become the second European state, after Slovakia, to make access to drinking water a constitutional right.
In a bid to protect the nation's water resources from excessive exploitation, a legal amendment adopted by Parliament earlier this month will formally give the right to water consumption to all Slovenians and will abolish privatization of drinking water resources.
(Miro Cerar, Prime Minister of Slovenia)
"We would like to protect these water resources for our citizens, for all people coming to Slovenia. We don't want any pollution of the water and we don't want that water to be privatized and maybe in this way somehow, taken away from the people. So for this reason we decided to protect our water by our constitution and I'm very glad we provided for the two-thirds majority in our parliament and actually did something very important for future generations."
Slovenia is a small Alpine country of 2 million people that has recently become a favorite destination for nature lovers.
For WaterWorld magazine, I'm Angela Godwin. Thanks for watching.