WaterWorld Weekly Newscast, June 19, 2017
A transcript for the WaterWorld Weekly Newscast for June 19, 2017.
Jun 19th, 2017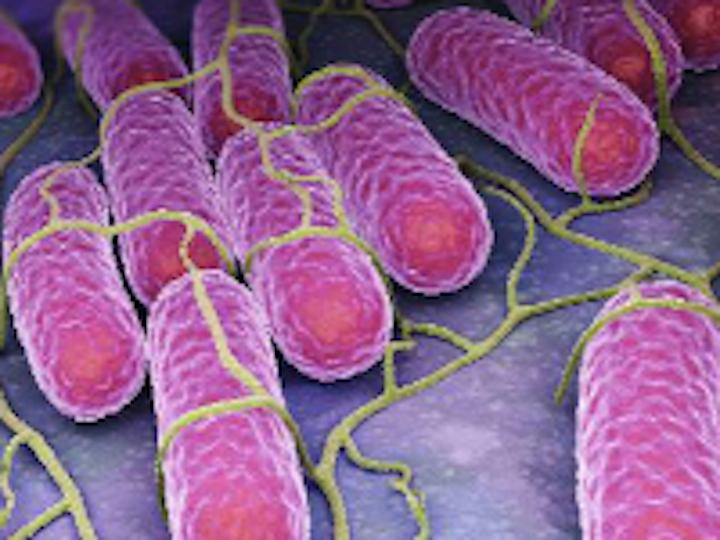 Five charged with involuntary manslaughter in Flint water crisis; Brewing beer with water from thin air; Underwater robots to probe Fukushima damage; Plankton bloom turns Bosporus turquoise; Electricity-from-urine technology also kills pathogens
The following is a transcript for the WaterWorld Weekly Newscast for June 19, 2017.
Hi, I'm Angela Godwin for WaterWorld magazine, bringing you water and wastewater news headlines for the week of June 19. Coming up...
Five charged with involuntary manslaughter linked to Flint water crisis
Brewing beer with water from thin air
Underwater robots to probe Fukushima damage
Plankton bloom turns Bosporus turquoise
Electricity-from-urine technology also kills pathogens
New charges were filed last week in connection with the Flint water crisis.
Five current and former state and Flint officials were charged with involuntary manslaughter for their handling of an outbreak of Legionnaires' disease linked to the lead contamination incident.
The deaths of at least twelve people were attributed to the outbreak.
One of those charged is Nick Lyon, the director of Michigan's Health and Human Services Department, who is accused of failing to notify the public about the Legionnaires' outbreak in a timely manner.
A sixth individual was also charged last week. Michigan's chief medical executive, Eden Wells, was charged with obstruction of justice and lying to police.
Atmospheric water generation company Ambient Water is providing sustainably sourced water to San Diego's Ballast Point Brewing Company.
The water comes from Ambient's AW400 atmospheric water generator installed adjacent to UCSD's Jacobs Medical Center, which produces hundreds of gallons of potable water per day.
The system transforms humidity into a source of clean water near the point of use.
Ballast Point's Director of Research & Development, Julia Cain, said, "Utilizing Ambient Water's atmospheric water generators could provide us with the water we need while bolstering our precious water supply."
Two pilsners made from condensation are now available from Ballast Point: CleanEscape #1 and CleanEscape #2.
A Japanese industrial group has unveiled a swimming robot designed to be used underwater to probe damage from meltdowns that occurred at the Fukushima Dai-Ichi nuclear plant after the March 2011 earthquake and tsunami.
Extremely high radiation and structural damage have hampered earlier attempts to probe damage to the reactors.
Remote controlled robots are believed to be key to the decades-long decommissioning process.
The robot is about the size of a loaf of bread and is mounted with lights. It maneuvers with tail propellers and collects data using two cameras and a dosimeter.
Developers said last week that they plan to send the probe into the primary containment vessel of Unit 3 at Fukushima this summer to study the extent of the damage there.
They also hope to locate parts of melted fuel that are thought to have fallen to the bottom of the chamber and been submerged by highly radioactive water.
A phenomenon caused by a strong increase in phytoplankton has turned Istanbul's Bosporus Strait from a dark blue to a brilliant turquoise.
Assistant Professor Berat Z. Haznedaroglu, Environmental Engineer: "This year we got a lot of rain events that carried nutrients from the Saharan desert to the Black Sea, which created an optimal environment for this phytoplankton to bloom."
According to environmental engineers, the natural phenomenon happens every year and is expected to last two weeks.
Researchers at the University of the West of England have discovered that microbial fuel cell technology they have developed -- which has already been proven to generate electricity through the process of cleaning organic waste, such as urine -- also kills Salmonella, a bacterium harmful to humans.
The scientists believe the technology could one day be used in the developing world in areas lacking sanitation.
It could also potentially be installed in homes in the developed world to help clean waste before it flows into the municipal sewerage network, reducing the burden on water utilities to treat effluent.
To learn more, visit the university's website at uwe.ac.uk.
For WaterWorld magazine, I'm Angela Godwin. Thanks for watching.