Desalination plant in Jersey could get £6m upgrade
Utility Jersey Water has submitted a planning application for a £6 million upgrade to its reverse osmosis desalination plant...
Jan 12th, 2015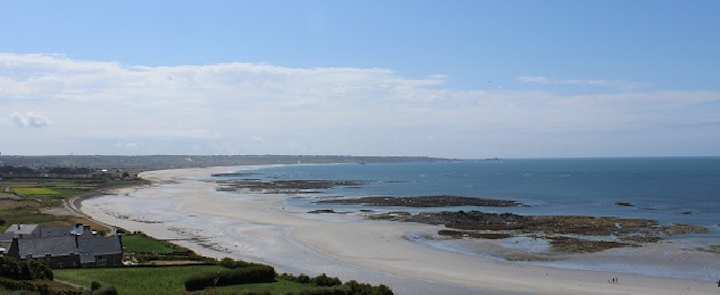 The channel island of Jersey, off of the coast of France, is considering a £6 million upgrade to its reverse osmosis (RO) desalination plant to add an additional 4,800 m3/day of water supply.
The La Rosière RO facility was constructed in 1999, replacing the original desalination plant constructed in 1970.
With some of the process equipment now reaching the end of its serviceable life, the utility has submitted a formal planning application for an expansion, to increase fresh water production from 6,000 m3/day to 10,800 m3/day.
Jersey is dependent on surface water for its public water supply. However, with only 120 days of storage capacity in its reservoirs, it has the seawater desalination plant as a standby facility.
Last week English utility Southern Water said it was considering a £40 million desalination plant to operate by 2028 (see WWi story).
In June 2010 a brackish water desalination plant was opened in Beckton, East London, operated by utility Thames Water and capable of supplying 150,000 m3/day of water per day (see WWi story).
Meanwhile the Scilly Isle's 227 m3/day facility has been operating since the early 1990s.
The proposed works in Jersey will comprise the installation of an additional pressure filter, replacement RO membranes, high pressure pumps and energy recovery equipment. According to utility Jersey Water, the modified plant will result in a 36% reduction in energy use.
Howard Snowden, managing director of Jersey Water, said: "The project has significant benefits for increased energy efficiency, whilst improving the resilience of Island's public water supply in times of low rainfall and drought. The project is planned to commence in 2015 with completion in the spring of 2016."
The only external works planned on site are the provision of an additional pressure filter vessel and replacement larger pipe lines. All other works planned are within the existing site buildings.
Existing sea water intake system, transfer pipe lines and the fresh water pipe line to Val de la Mare Reservoir are already capable of the additional water flow rates that will be possible after work is completed, according to the utility.
###
Read more
Aquifer storage and recovery project coming to Southern EnglandUtility Southern Water is planning an aquifer storage and recovery (ASR) project in the town of Worthing to help store drinking water for future use…
Thames Water Titan Keeps London Flowing Supplying water services to 25% of the UK's population, you could say Thames Water CEO Martin Baggs is under a lot of pressure. With the Olympic Games attracting thousands of visitors to London following drought conditions, can the water network cope?
London's first desalination plant fired up to ease drought With rainfall well below average in the "seriously water stressed" south of England, major utility Thames Water is preparing its unused desalination plant to help alleviate dwindling supplies…