Case Study: Fiberglass enclosures help protect electrical equipment at Carlsbad Desalination Project
Morrow-Meadows Corporation installed Stahlin's N-Series Type 4X enclosure configurations as a means to protect electrical equipment at the Carlsbad Desalination Project in California.
Jan 20th, 2015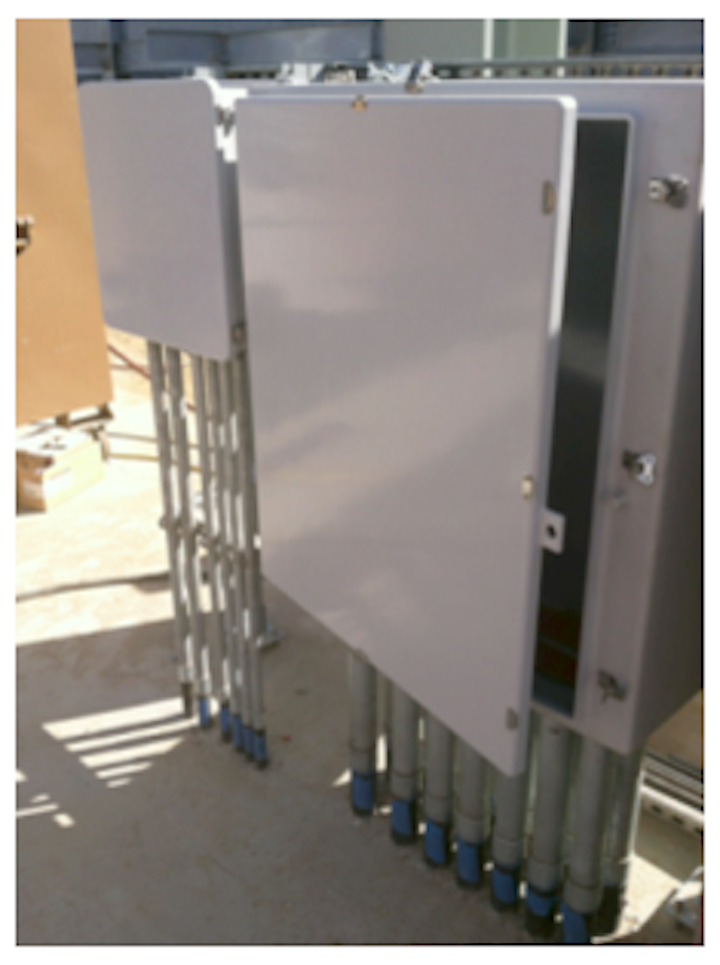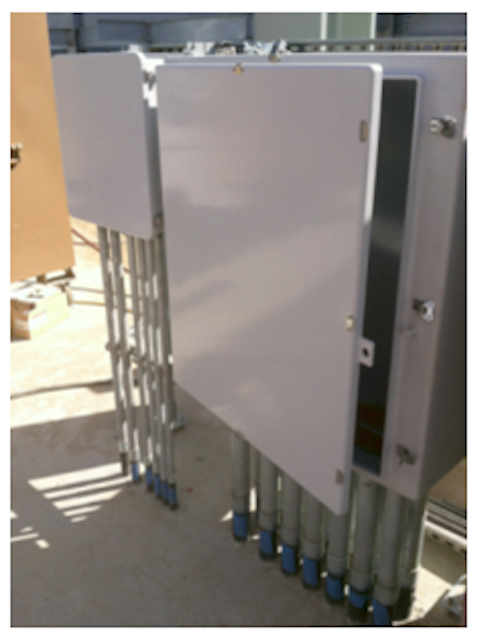 Stahlin non-metallic enclosures, including the N-Series Type 4X
Jan. 20, 2015 -- Morrow-Meadows Corporation (MMC), an electrical contractor incorporated in 1964 in the state of California, is one of the premier electrical and data communications contractors serving the West Coast today.
Brian Murdick, MMC project manager, recently faced a challenge in which he needed an enclosure to protect electrical equipment at the Carlsbad Desalination Project -- the Western Hemisphere's largest seawater desalination plant -- located on the California seaboard.

The facility utilizes reverse osmosis (RO), a process that makes desalination possible. However, the RO environment is extremely corrosive due to the nature of the process. Because the plant rests in close proximity to the Pacific Ocean, the exposure to salt air heightens the risk of corrosion on the enclosure needed for the project.
"The RO permeate is more corrosive than water produced by thermal distillation due to its high-dissolved salts (TDS) level, particularly chlorides," explained Anees U. Malik and Ismail Andijani from the Saline Water Desalination Research Institute.
As a viable solution, Murdick turned to Stahlin, a provider of specified non-metallic electrical enclosures, to install its N-Series Type 4X Configurations, which serve as large control enclosures used in a variety of applications involving diverse environmental conditions.
Stahlin's Type 4X is designed to meet the rigorous demands of indoor and outdoor applications. Control-series enclosures are an ideal choice for process control where moisture or chemical environments require unique protection, as they provide water-tight, corrosion-resistant protection against a range of chemicals, windblown dust, rain, sleet, and external ice formation.
The N-Series design features include a rigid body construction; built-in padlock hasp; memory-retaining polyurethane gasketing; panel-mounting inserts molded into frame; integral mounting feet for ease of installation; special panel configurations, including dead front panels; and sizes ranging from 16 by 10 inches to 48 by 36 inches.
Stahlin's enclosures meet NEMA 250 Type 1, 3, 3R, 4X, and 12 standards. Further, they can withstand a temperature range from -76°F to +274°F, providing a UL94-5V flammability rating and the assurance of a NFPA No. 101: Flame Spread Class A (1).
See also:
"Carlsbad Desalination Project marks one-year anniversary of construction"
"Carlsbad Desalination Project named 'Deal of the Year'"

About Stahlin
Stahlin provides state-of-the-art electrical enclosures made from non-metal material for outdoor and indoor industrial use. All types of electrical junction boxes enclosures are manufactured with the highest attention to detail. Since the 1940's, the company has engineered and manufactured high-quality enclosures. For more information, visit www.stahlin.com.
###