Hyflux springboards from Oman to Saudi to deliver desalination pre-treatment
Hyflux has won a US$48 million contract in Saudi Arabia to provide ultrafiltration pre-treatment for the Yanbu Desalination Plant...
Jun 3rd, 2015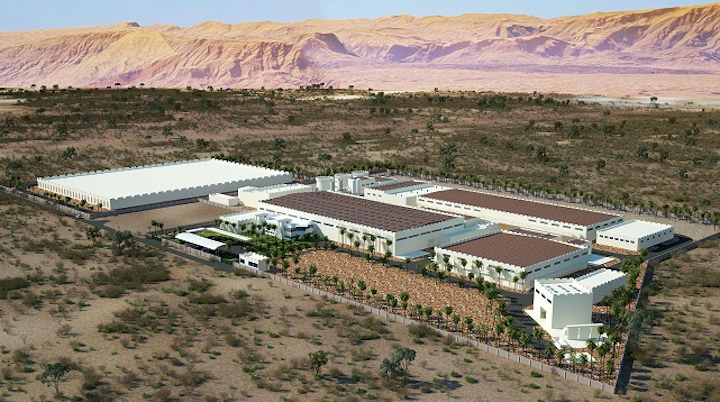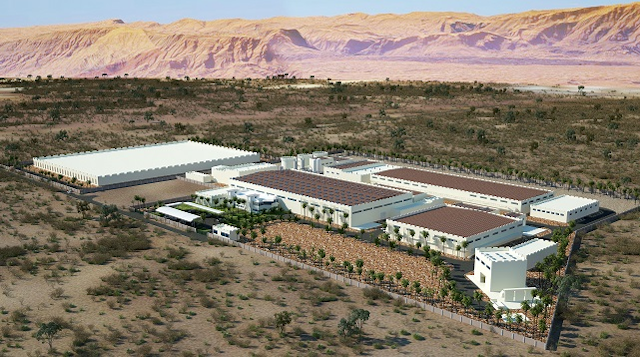 Above: Artist's impression of the 200,000 m3/day Qurayyat project in Oman
Singapore water treatment company Hyflux has followed up a contract awarded in Oman by winning a US$48 million project to supply a desalination system to the Kingdom of Saudi Arabia.
At the end of last year Hyflux was awarded a US$250 million project to design, build, own and operate the Qurayyat project in Oman (read WWi story).
Company CEO Olivia Lum later told WWi magazine that: "Winning Qurayyat gives us more confidence in that country and also from Oman, we'll be able to launch into other countries nearby."
In Saudi Arabia, Hyflux's subsidiary Hydrochem Saudi was awarded the latest contract by the Saline Water Conversion Corporation (SWCC) to design, build and supply a 30,000 m3/day containerised desalination system.
Using the company's Kristal® ultrafiltration membrane technology, 10 modular units will provide pre-treatment for the existing seawater reverse osmosis Yanbu Desalination Plant on the Red Sea coast, 350 km north of Jeddah.
The project is expected to be completed in approximately eight months and will contribute to the financials for the financial year ending 31 December 2015.
Forecasts suggest recovery is in sight for the desalination market as project delays and cancellations gradually give way to new project announcements and tenders. A 61% growth rate is expected for the desalination market, expected to become a US$21 billion a year industry by 2019.
###
Read more
Desalination market "pick up" will help balance Hyflux's balance sheets
Qurayyat reverse osmosis desalination plant awarded to Hyflux in Oman
Sun Shines on Saudi's Renewable Desalination
VIDEO: Saudi Arabia's SWCC: Part I