Desalination capacity maxed out but Israel beats drought
Israel will not need to build any further desalination capacity this decade, after reaching 600 million cubic metres and overcoming drought conditions...
Jun 10th, 2015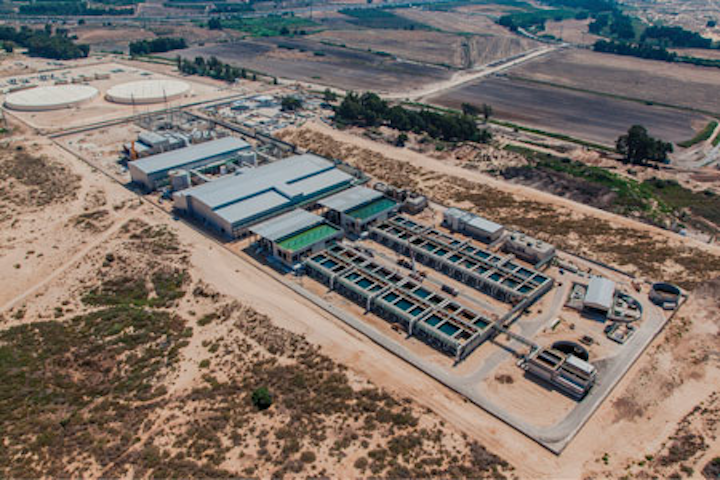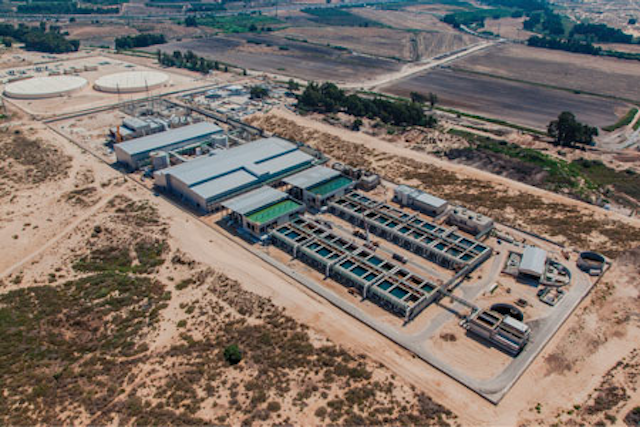 With Israel's desalination capacity expected to soon reach 600 million cubic metres of water, the country has overcome severe drought conditions in 2014 and says there will be no further need to build more projects this decade.
Together with using recycled wastewater for irrigation, increased desalination capacity has meant Israel has almost eradicated its dependence on rainwater.
An early indication that desalination was perhaps reaching capacity in Israel came early last year, when it was announced that plants would only run at 70% capacity following two wet winters (read WWi article).
Although any reduction in output is unlikely to be welcome news to desalination plant operators, the Water Authority is expected to transfer 1.5 billion shekels (US$390,000) to the companies to make up for the loss.
Alex Kushnir, director of the Water Authority, reportedly said that "Due to early assessments, Israeli consumers have not been impacted at all by the lack of rainfall."
He said that in comparison, other countries are dealing with a "situation of extreme drought by drastic means, to the point of declaring emergencies and making sharp cuts".
It was back in 2000 when Israel's government agency launched its desalination plant. In 2005 the Ashkelon 330,000 m3/day reverse osmosis (RO) plant was commissioned, later being expanded by 20% to 392,000 m3/day.
Four years later in 2009 and the Hadera 465,000 m3/day reverse osmosis plant was commissioned, delivering what was considered at the time to be one of the lowest prices of potable water.
Then in October 2013 Israeli company IDE Technologies opened the doors to its Sorek plant for testing, claiming it is the "world's largest and most advanced SWRO (seawater reverse osmosis) desalination plant" (read WWi article).
Using membranes in a vertical formation, the facility has the capacity to produce 624,000 m3/day (150 million m3/year) of potable water and is located 15 km south of major city, Tel Aviv.
However, as a result of building out this capacity in a relatively quick time, at the end of last year IDE Technologies had to make 50 redundancies at its HQ in Israel after completing projects in Ashkelon, Hadera and Soreq and refocus internationally (watch Desalinate newscast).
A more pressing issue for Israel is now acting to stop Palestinians connecting illegally to its water system, according to local source Haaretz. Last year a reported 1187 illegal connections were cut on a single water main, which passes through Hebron and Tarqumiya in the southern West Bank.
###
Read more
Leading Israel's global desalination company
Israel's bubble master: Can one man change the aeration landscape?
There's gold in them…wastewaters – Exporting Israel's paper from waste tech